You've been waiting, and finally it's here! Routines on the Picky app! And we're celebrating our new Picky routine feature by having a special routine giveaway! Even better, our Picky Expert Claudia (@funskincare) created a Maskne Calming Routine for the first launching event. See which products are inside and how you can win!
Picky Routine Feature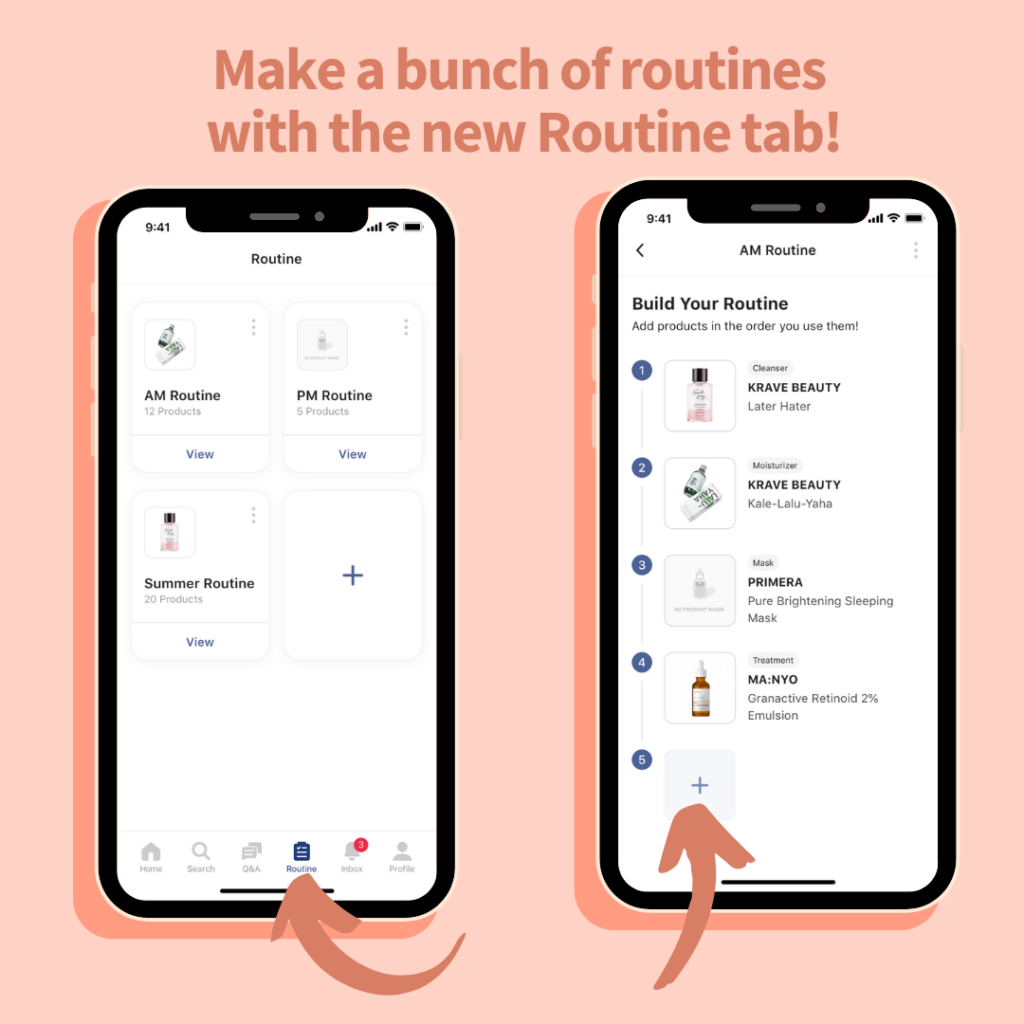 Many have been asking for this, and we're so happy to finally release the routine feature on Picky! You can easily click the Routine tab and hit "+" to make a new routine. Name your routine whatever you wish (i.e AM routine, Winter Blues, etc) and then start adding products to your list by clicking on the "+" and searching for products you use or wish to use in your routine. Make sure to add the products in the order that you use them!
Routine Giveaway!
What's in the Box?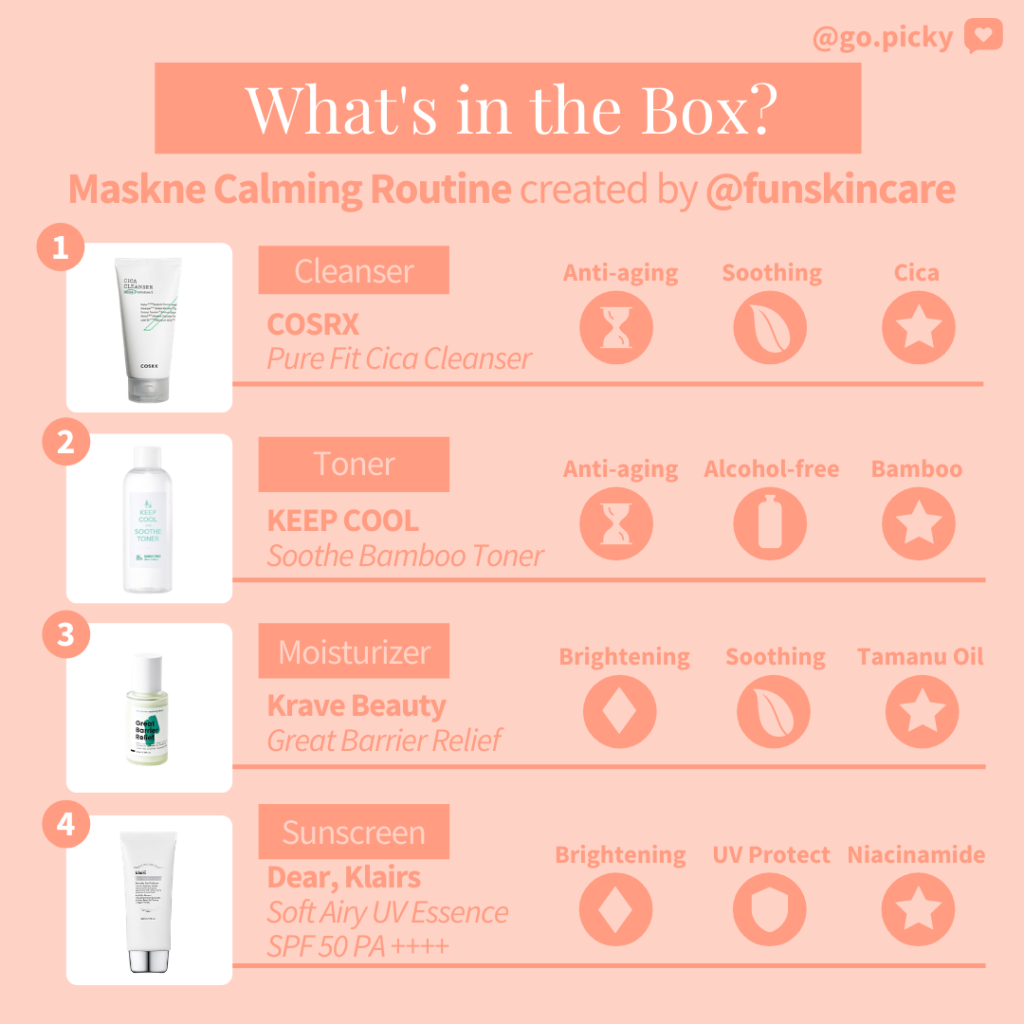 Make Your Routine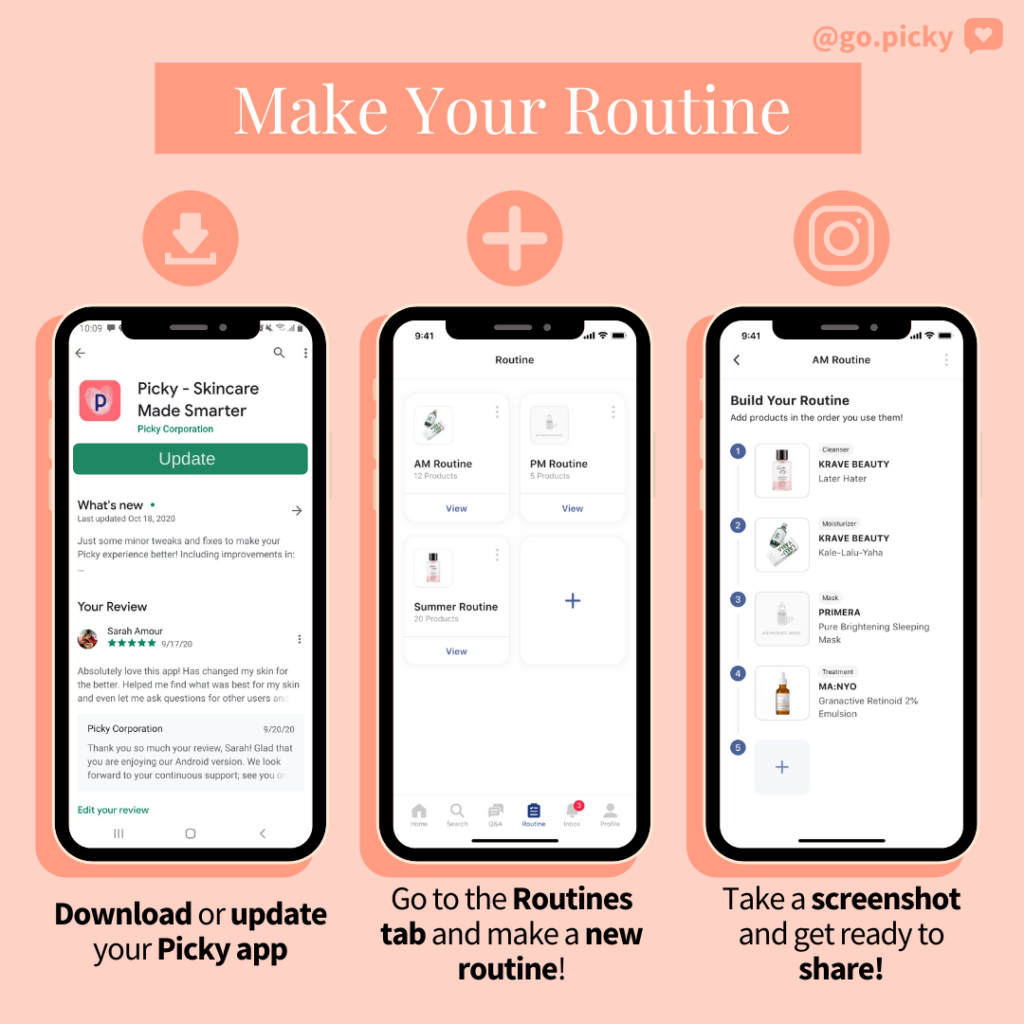 Download (if you haven't already) or update the Picky app to start using the new features! Click on the Routine tab to see your Routines page, where you can create and organize multiple routines. Hit the "+" to start building a new routine. Add in the products you want and once you finished creating your routine, take a screenshot!
Giveaway Rules
To join this giveaway, there's a few rules!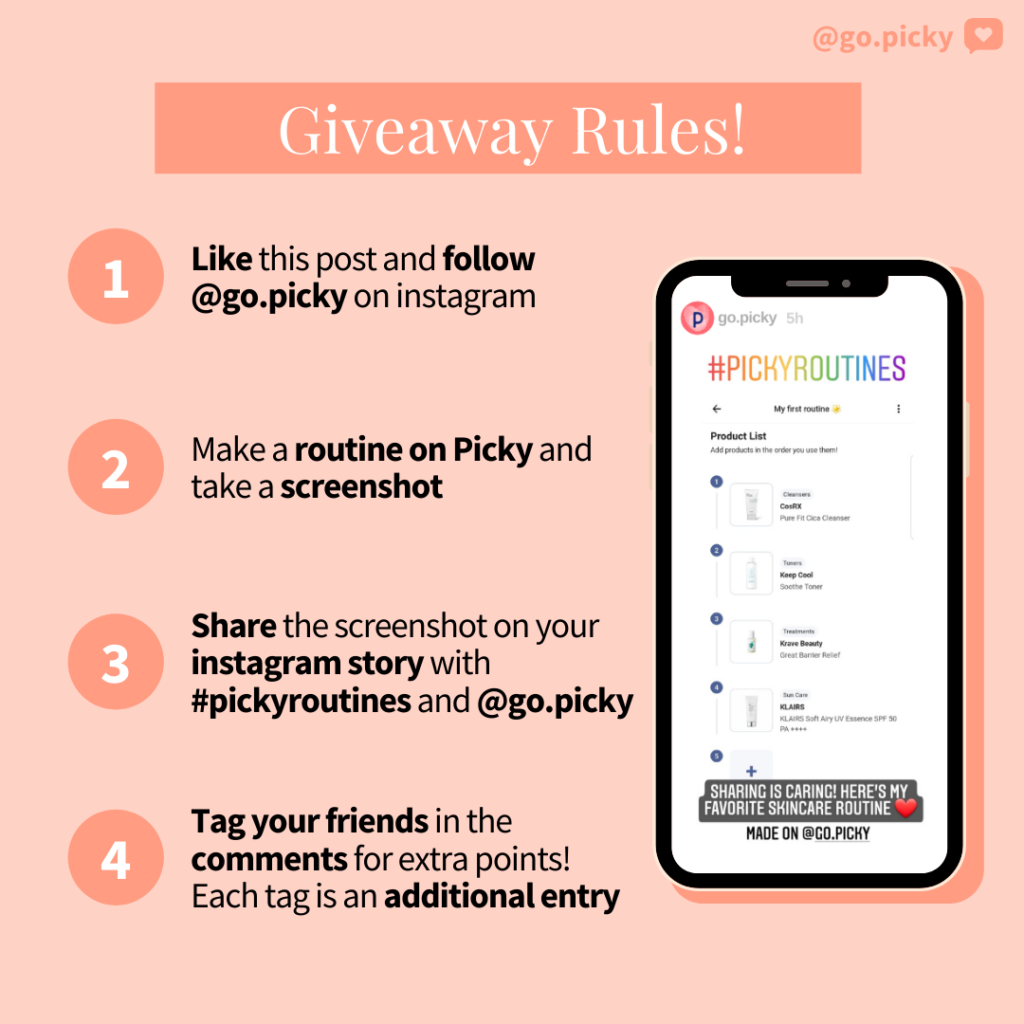 Like the original announcement post on our instagram and follow us @go.picky
Share the screenshot of your routine on your instagram story with #pickyroutines and @go.picky
Tag your friends in the comments of the original post for extra additional entries!
More Info
The giveaway starts Wednesday November 4, 2020 and ends Sunday November 15, 2020! Only 5 box sets available!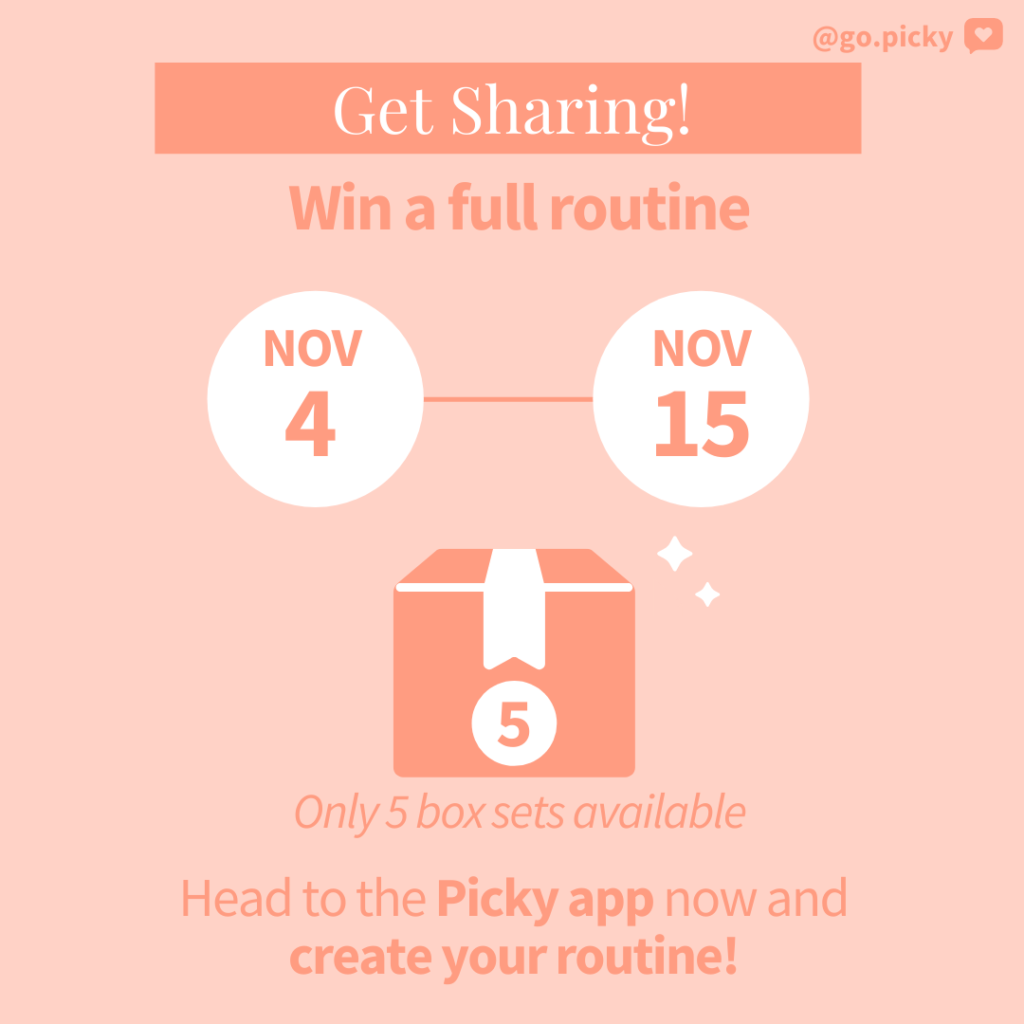 Make sure to also check out our Picky blog, full of skincare science content to improve your skincare journey! Introduce your friends to Picky and both earn 1000 Picky Points you can redeem later for Picky Reviewer events!