Actually, there are no rules for mixing! It honestly depends on your skin tolerance for each ingredient as a standalone active or combined with others. The main thing to focus on is whether you experience any irritation or adverse effects! But there are some ingredients, especially combined with other actives, that could increase the chance of irritation. To minimize this, we're going to shed some light on actives that do and don't mix. Especially for the sensitive skin types and beginners in skincare!
Actives that Mix With: Retinoids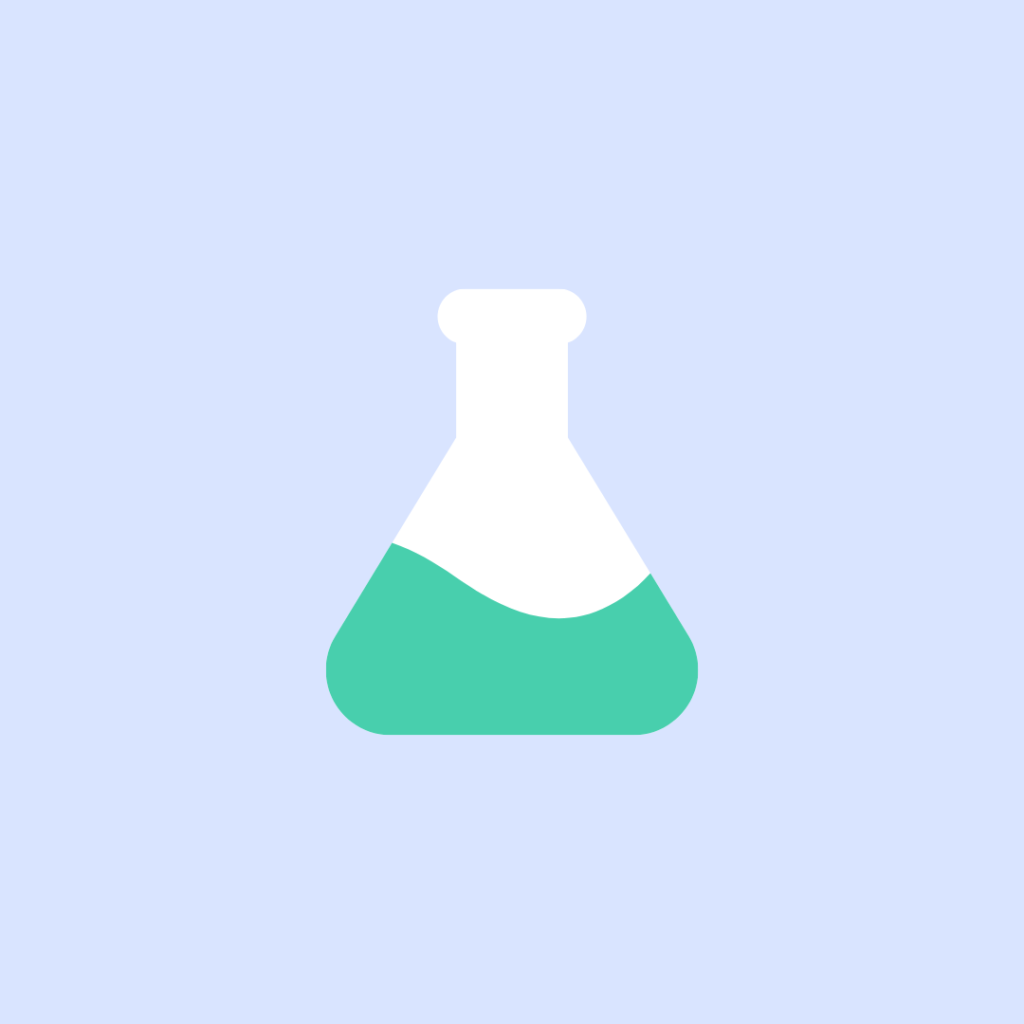 Retinoids, the royals of skincare, are the jack of all trades. However, with great power comes great responsibility. Retinoids can be sensitizing or irritating for some skin groups! Even more so when combined with other active ingredients.
Actives that mix well: Niacinamide, ceramide, and hyaluronic acid
These ingredients go hand in hand with retinoids! They help strengthen the skin barrier and make up for excessive dryness retinoids can cause.
Use with caution: Vitamin C, AHA / BHA
Be careful with these ones! These ingredients can possibly increase the chance of irritation. So when you're just starting out in the retinoid game, you may want to play it safe by avoiding these actives! Instead of putting it all together into one routine, we suggest alternating between these ingredients every other night.
To check out our top 6 retinoid products click here.
Actives that Mix With: Vitamin C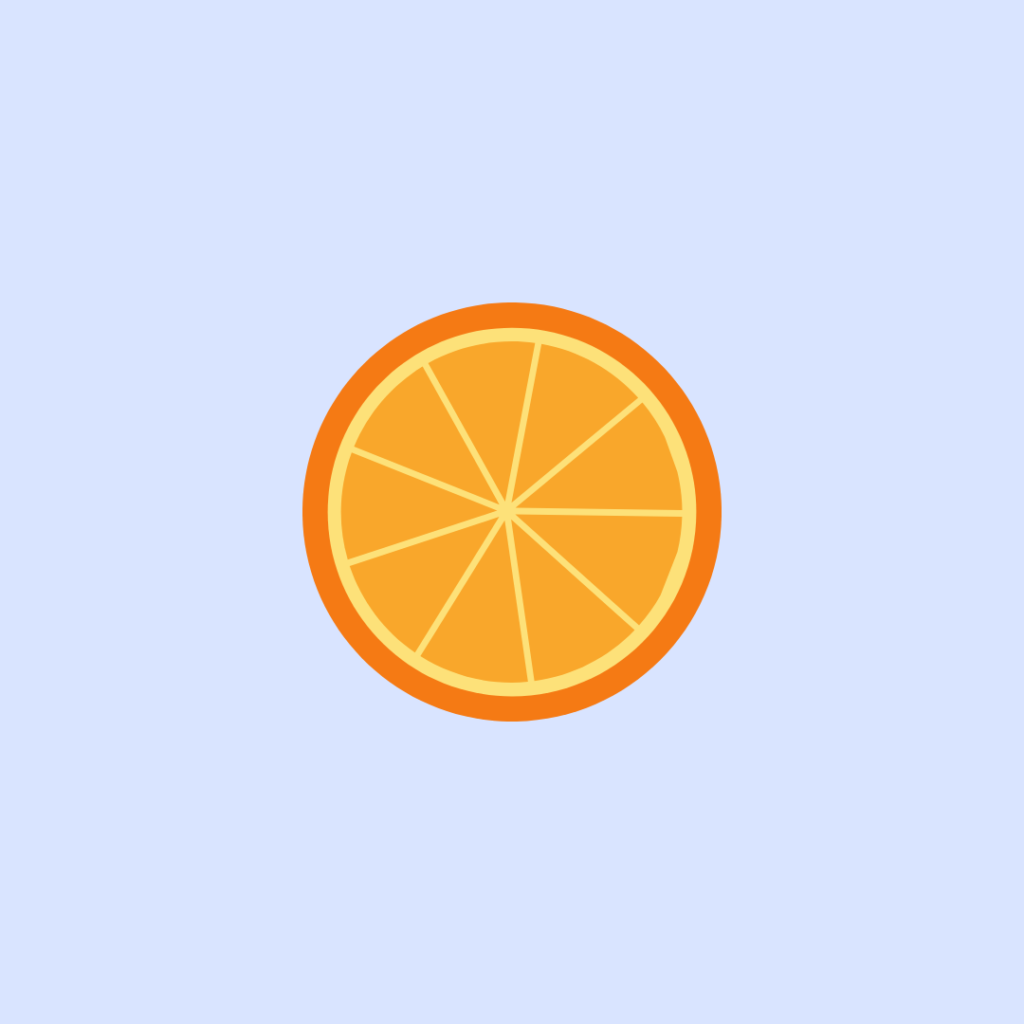 Vitamin C, the ultimate protection for your skin against oxidative stress caused by UV damage. An added perk is its brightening and collagen producing benefits!
Actives that mix well: Ferulic acid and SPF
Vitamin C mixes well with ferulic acid. Like peanut butter and jelly, these BFF ingredients have a certain synergy that bring out the best in each other. Ferulic acid is an antioxidant that helps stabilize vitamin C, and unlocks vitamin C's anti-aging properties! SPF and vitamin C work together to defeat those free radicals.
Use with caution: Retinol, AHA/BHA
Even on their own, each of these ingredients have the potential to irritate your skin. That's why you should be careful mixing them in your routine!
Mixing with the Same Actives
It heavily depends on the concentration of each active product, but overall you should be careful when mixing the same actives in one routine. Especially actives that have irritating capabilities. For example, retinoids, vitamin C, or AHA/BHA. Mixing these can double the chance of irritation for you skin!
Before Mixing Actives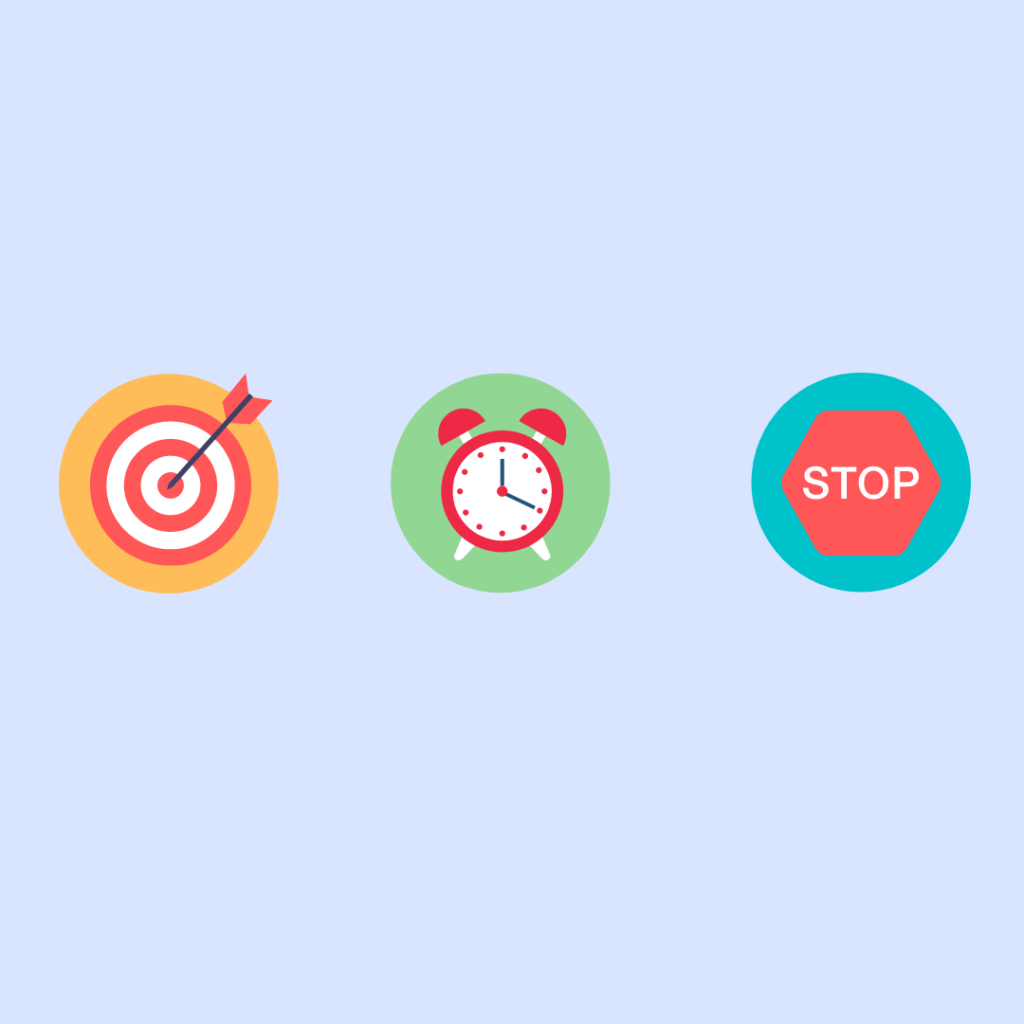 1. Make sure that active targets your skin concern
Always be mindful of what you apply to your skin. Do this by choosing the right actives for your main skin concerns! Don't try to mix everything together, make sure those actives compliment each other and can work synergistically!
2. Use the active products individually before mixing together
Make sure your actives work as a standalone product before mixing and layering with other active ingredients. Apply and give it time! If you need some help with this section, check out our post on patch tests!
Example: Before mixing your retinoid with AHA/BHA, make sure you've applied that product for a few weeks first! This way your skin has time to react and you can observe adverse effects. If there are no negative side effects then proceed with applying AHA/BHA alone for another week to see how your skin responds. Then after seeing whether your skin can tolerate both products individually, you can try to combine them together!
3. Look for any irritation when mixing together
This is crucial! You need to know your limits and when to stop. When your skin starts to sting, burn, become red or irritated, it's time to call it quits. This means that something is wrong with your skincare or the combination of your products. Watch out for ingredients/actives that don't mix well. And those with sensitive skin types need to be extra cautious of redness, flushing, and irritation.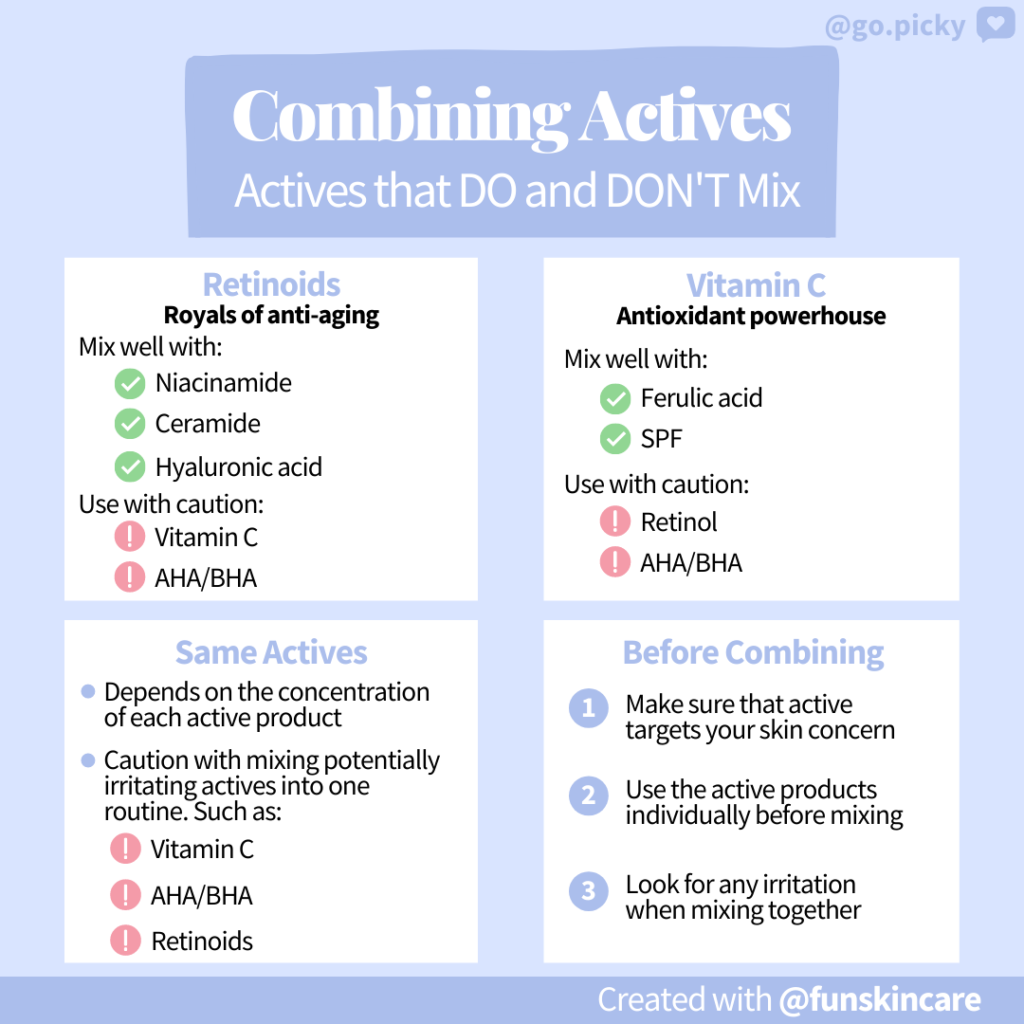 We hope this guide was helpful for you on your active ingredient journey! Actives can bring great benefits to your skin, but of course you must always proceed with caution. Have more questions about actives? Try asking them in Q&A on the Picky app! Don't forget to follow us on instagram or back to our blog for more skincare science content!