With so many new skincare products coming out all the time, it's difficult to pick and choose which ones are worth a try. This month, some of our favorite skincare brands came out with lots of great releases. We've compiled a list of some of the best newbies from the month of July that you need to add to your cart!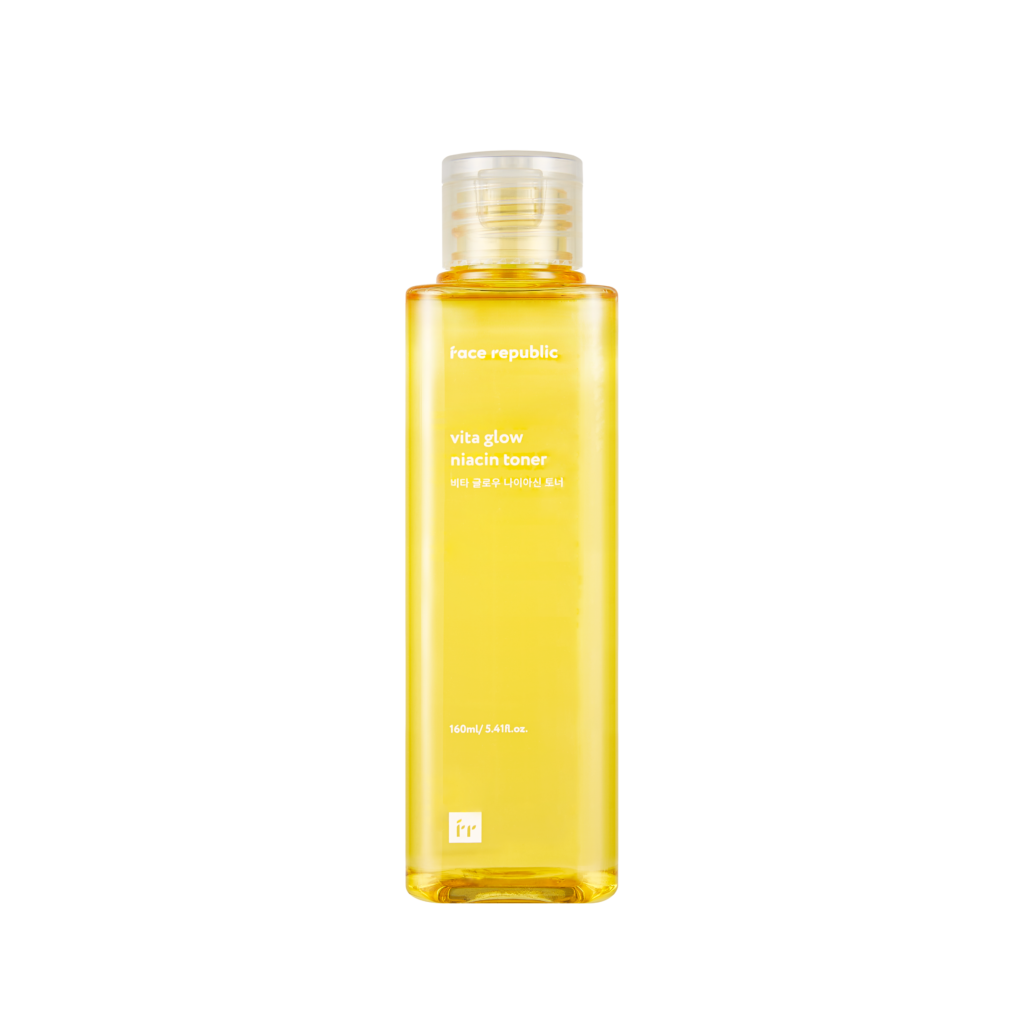 Looking for a brightening toner that vitalizes and purifies dull, uneven skin tone? Face Republic's Vita Glow Niacin Toner does just that by purifying dull, uneven skin tone with vitamin ingredients. Skin is left smooth and hydrated! It contains seaberrry fruit extract to plump skin for a youthful, healthy glow. Use it right after cleansing to tone and even your skin texture and prepare skin for the next steps in your routine! Additionally, it deeply hydrates the skin and repairs the skin barrier with seven types of hyaluronic acid and mushroom extract.
Papa Recipe:
Retinol Bakuchiol Serum / Collagen Peptide Serum / Niacinamide Zinc Serum / Hyaluronic Acid Serum
All four of these serums by Papa Recipe give off many postive attributes and skin benefits! All products are paraben-, cruelty-, fragrance-, and allergen-free. The Retinol Bakuchiol Serum accelerates skin turnover rate and improves wrinkles. If you want to fix uneven skin tone and blemishes while increasing skin radiance, try out the Niacinamide Zinc Serum. The Collagen Peptide Serum works super well for elasticity and fine line improvement. Finally, the Hyaluronic Serum calms the skin and makes sure to keep hydration in tact.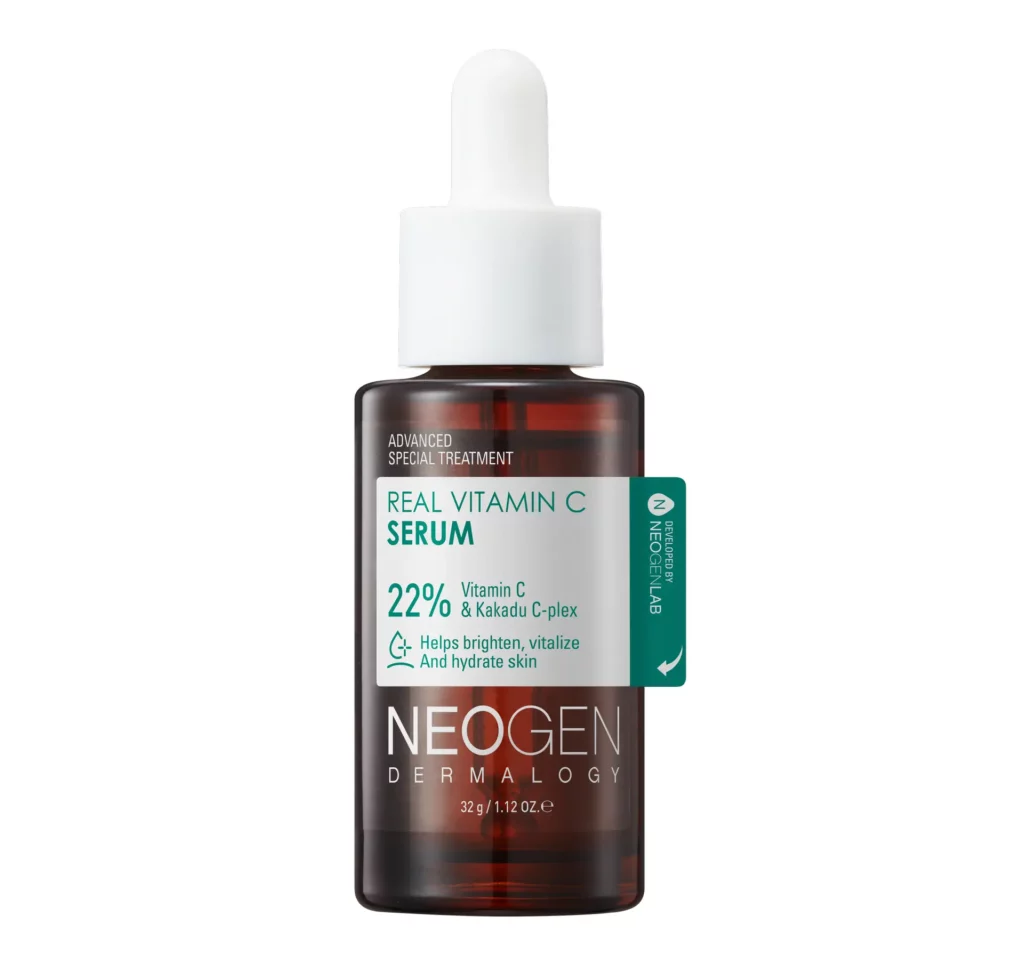 Like the name, the new Vitamin C Serum is enriched wtih citrus fruits (aka Vitamin C) that gives the skin firming benefits and nutrients. It can prevent skin from further breakouts and improve the look of fragile or aging skin. Its key ingredients protect the skin from oxidative damages, which is actually a main source of skin aging. The hyaluronic acid ensures your skin is fully hydrated. This serum does a great job at taking care of your pores and improving skin texture as well!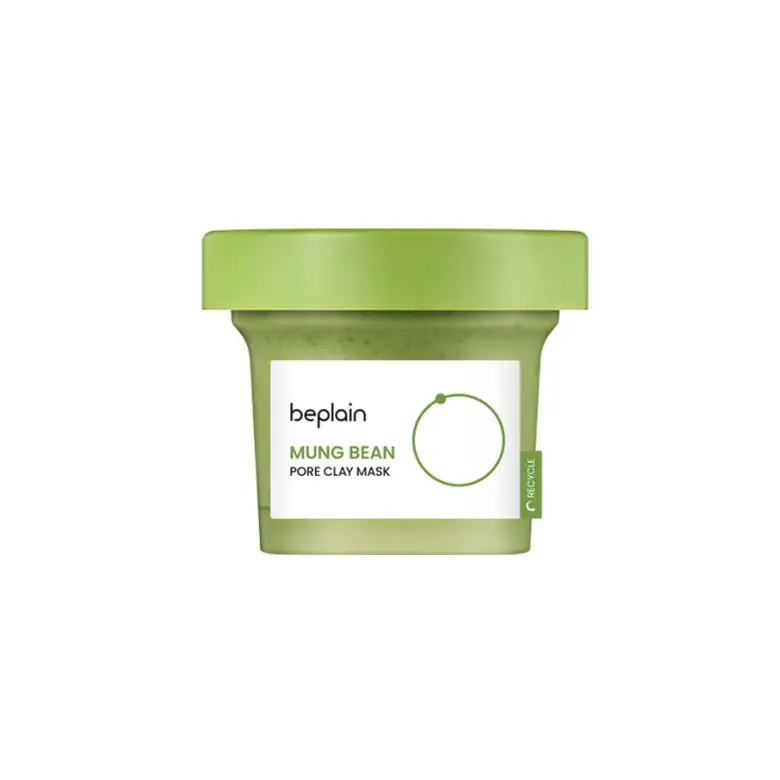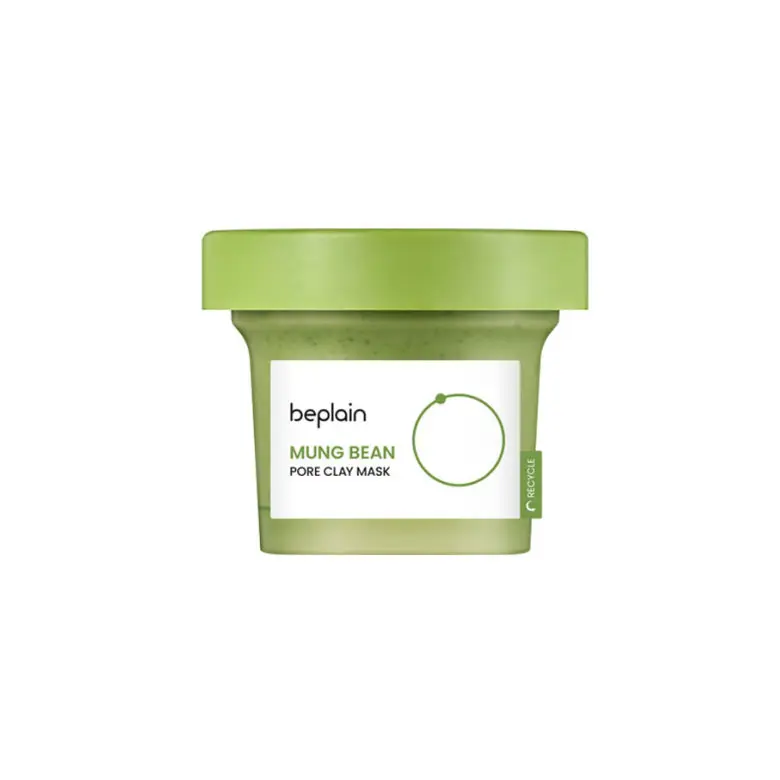 The Mung Bean Pore Clay Mask by Beplain completely sold out minutes after its initial release and we can see why! Mung bean effectively draws out impurities and leaves the skin looking clear and smooth. It also contains coconut shell powder that lets the mask exfoliate your skin and get rid of dead skin cells. This is the ultimate solution for purifying pores and getting rid of blackheads.
This is the perfect moisturizer for the summertime! Not only is it lightweight and hydrating, but it also provides your skin with cooling benefits. Some days are scorching hot and our skin gets overheated due to sun exposure and external aggressors. That's why this product is packed with soothing and high-quality plant ingredients like aloe vera, allantoin, and chamomile. The moisture quickly absorbs and calms your skin!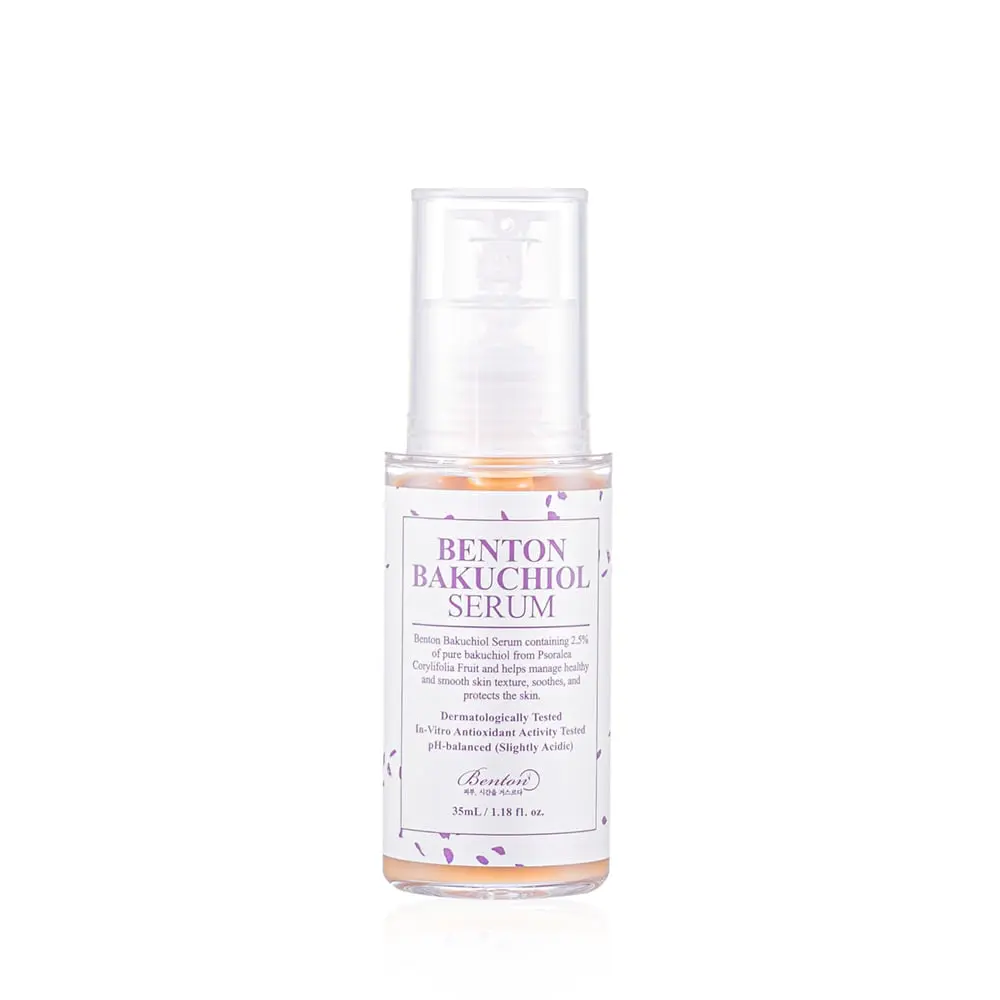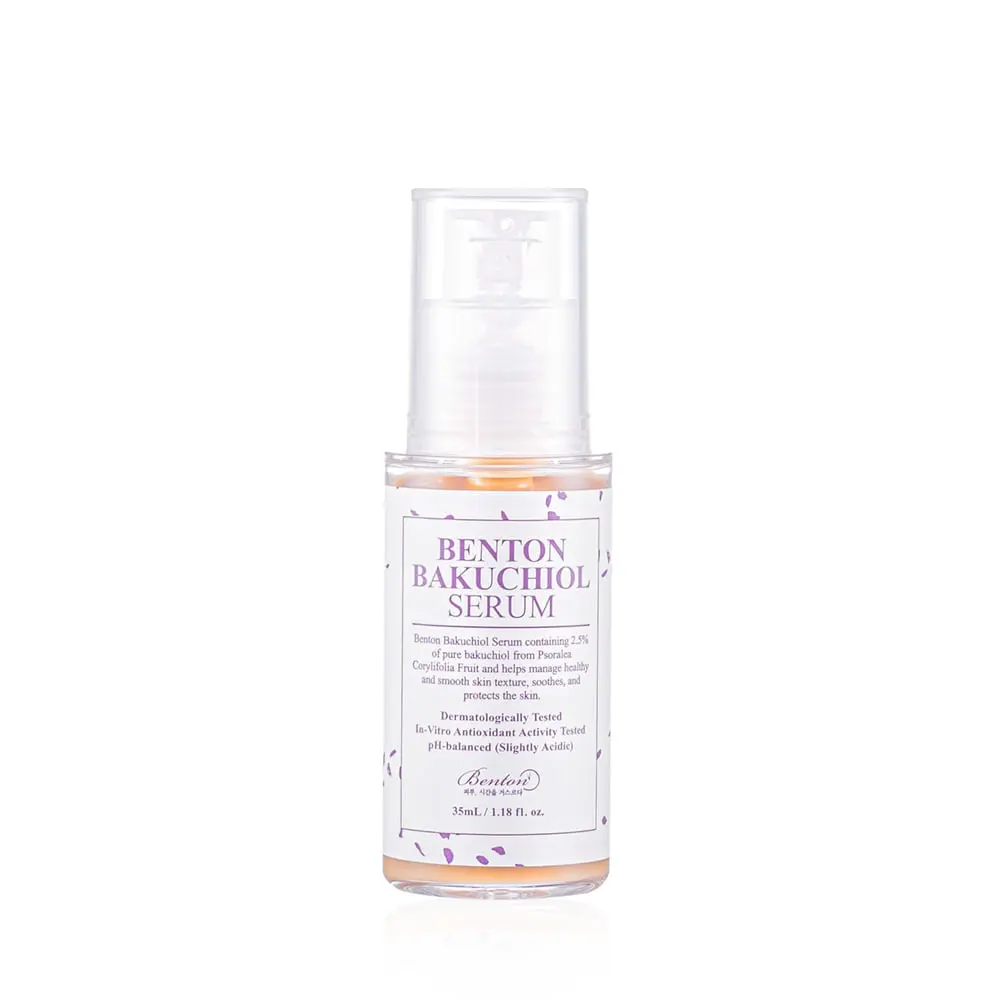 The Benton Bakuchiol Serum is the ultimate solution for anti-aging and improving skin elasticity. Compared to other anti-aging serums out there, this product uses an ingredient called bakuchiol. Unlike retinol, bakuchiol is much more gentle on sensitive skin! Best of all, this ingredient helps to improve and increase levels of collagen in your skin. Plus, the healthy formulation of this product is meant to deeply nourish your skin leaving it smooth and improving vitality.
Vegreen Skin Purifying Tea Tree Serum & Gel Cream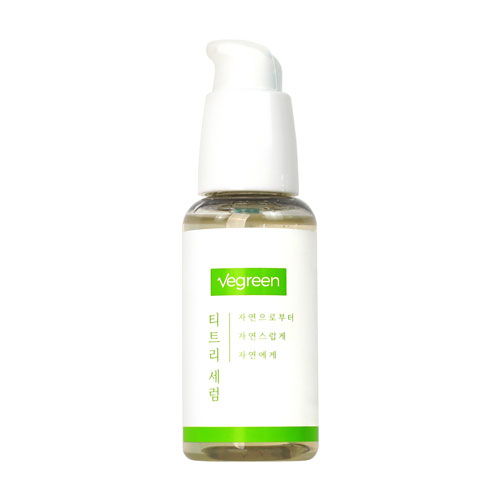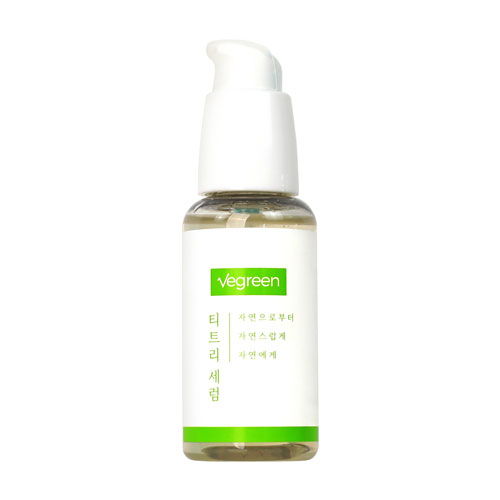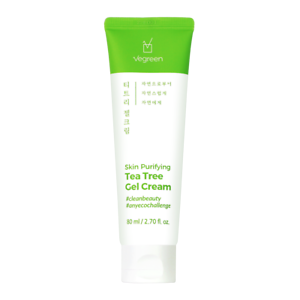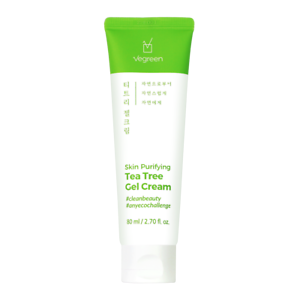 Both the Skin Purifying Tea Tree Serum and Gel Cream contain cica extracts that soothe irritated skin and reduce skin redness. Additionally, it is super friendly for those with sensitive skin types. This is because its tea tree ingredients are extracted from tea tree water instead of oil! The serum actively calms sensitive skin and goes to treat troubled skin and acne concerns. The daily gel cream does the same job while locking down moisture and nutrients under the skin and does not make your skin feel greasy.
Dr. Chromcell Cicathenol Line
Cicathenol Calming Cleanser / Cicathenol Revital Bio-Cell Mask / Cicathenol Repair Cream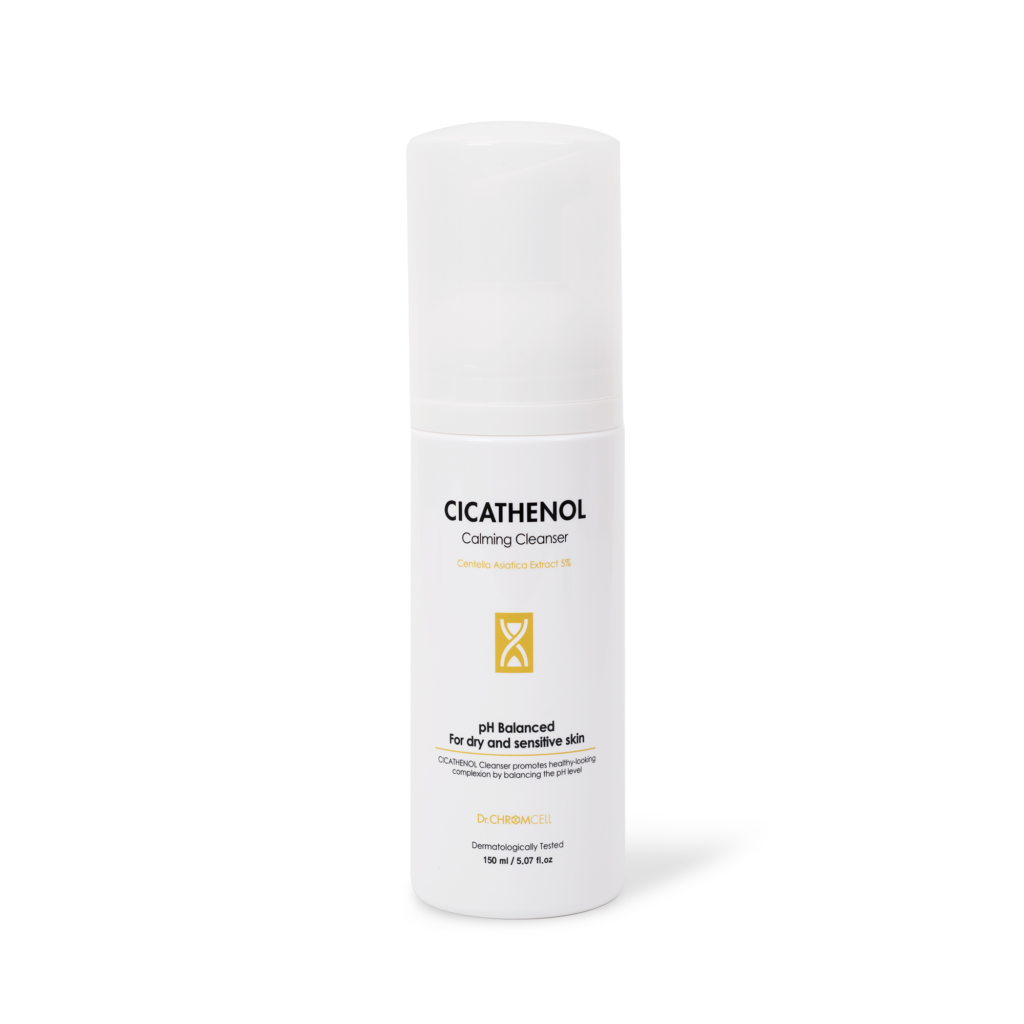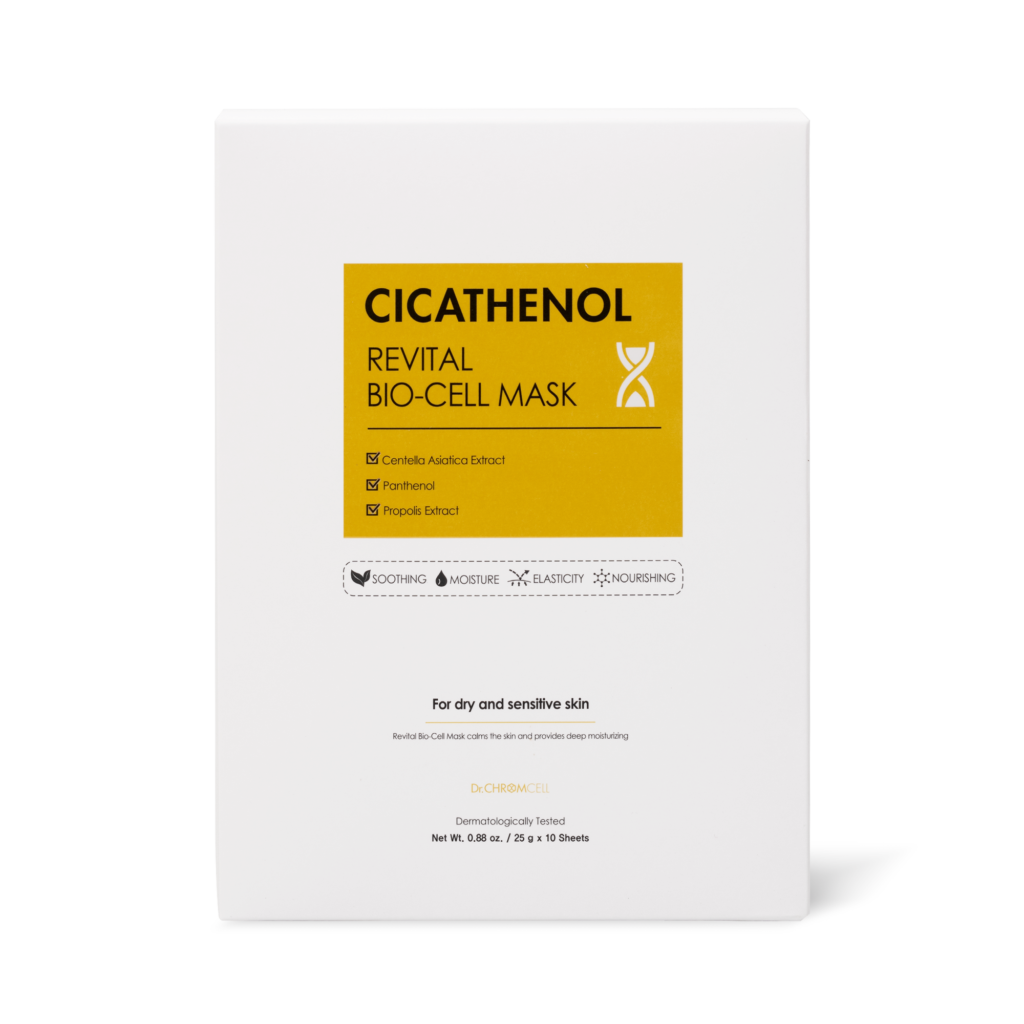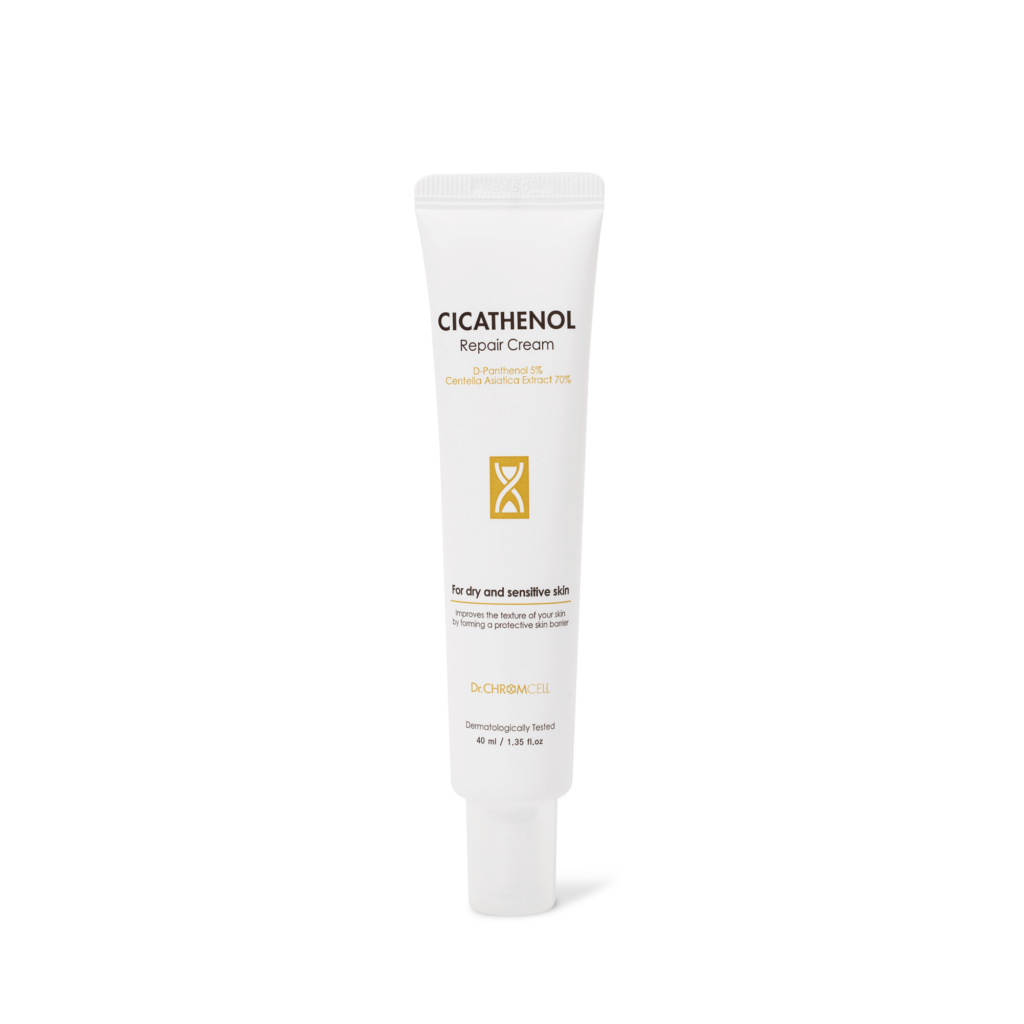 Dr. CHROMCELL's new CICATHENOL line targets dry and sensitive skin and focuses on repairing, calming, and revitalizing dehydrated skin. All products contain Centella Asiatica extract for repairing the skin barrier. The cleanser has a low pH in order to avoid irritating skin. Meanwhile, the bio-cell mask is soaked in a moisturizing serum in order to bring youthful hydration back to the skin. Finally, the repair cream targets the skin barrier and works well during sleep to revitalize damaged skin.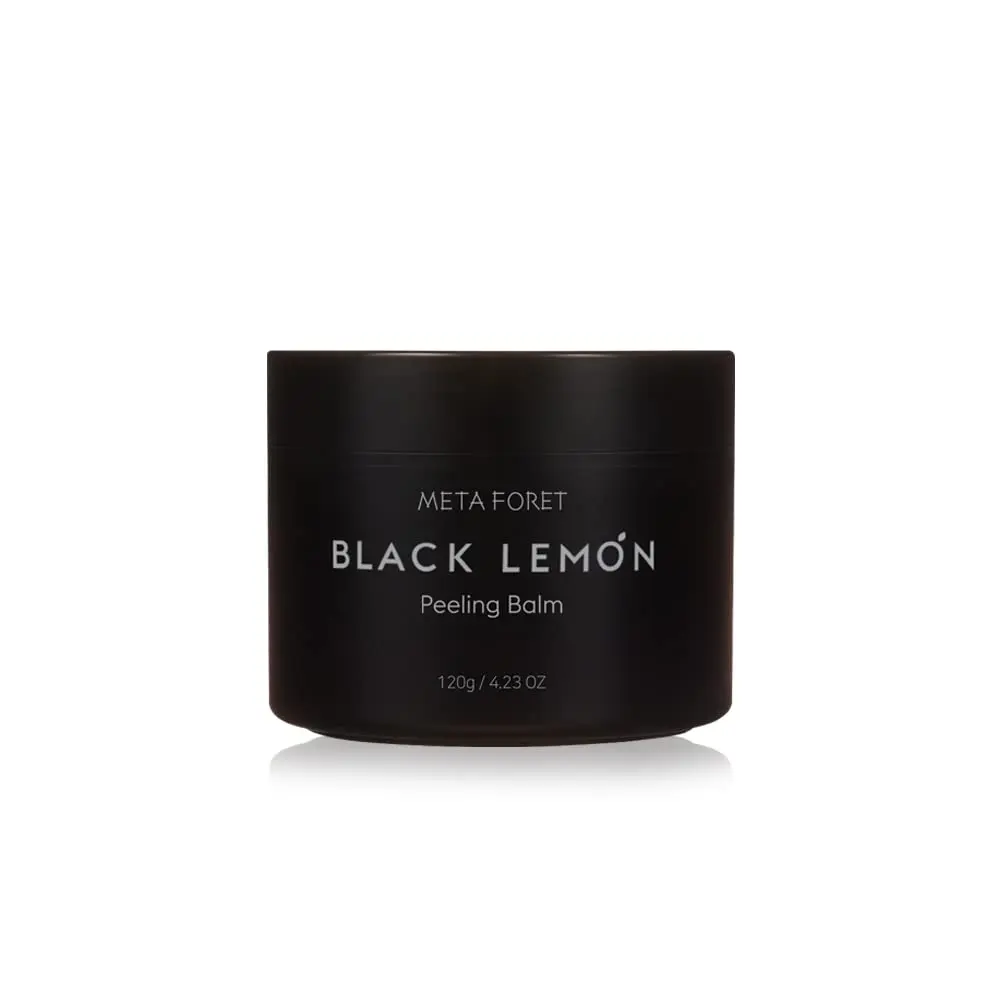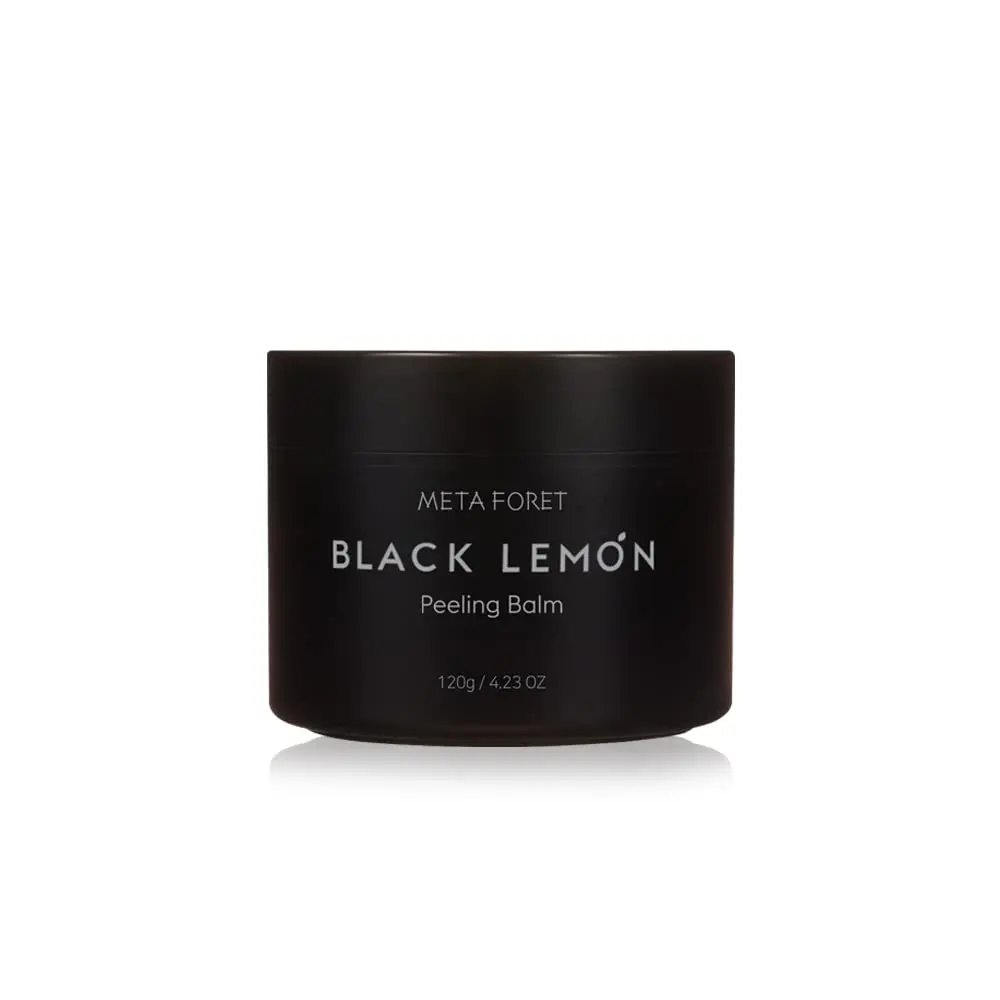 A new balm infused with charcoal and lemon from Meta Foret. This combo is full of naturally effective cleansing ingredients that help to remove dead skin cells. Wearing make-up all day is not a problem because the Black Lemon Peeling Balm unclogs pores. It leaves your face feeling clean and refreshed without irritating your skin!
One of the newest, most talked about creams this month! This weightless moisturizer contains polypeptide 121, plant proteins, and ceramides! It is great for restoring the skin's natural moisture barrier while reducing the look of fine lines and wrinkles. For up to 24 hours, this moisturizer replenishes moisture in the skin and leaves your skin with a dewy finish. Plus, this is completely fragrance-free!
Paula's Choice C5 Super Boost Moisturizer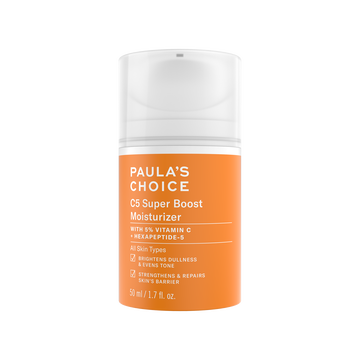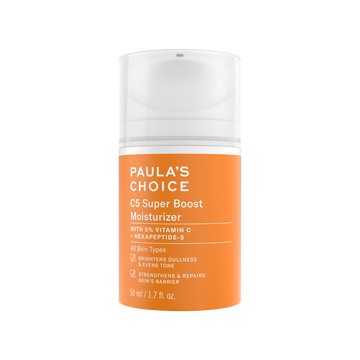 Actively hydrates the skin and emphasizes the look of radiance and glow. This works well for both morning and night skincare routines. Some of its best ingredients include vitamin C, which brightens the skin, and hexapeptide 5 which gives your skin the firmness and bounce you're looking for! Thanks to that, it is packed with anti-aging benefits. This moisturizer is super lightweight and great for all skin types!
Be Picky
What has been your go-to new skincare from July? Have you tried any of the ones above yet? Hop onto the latest skincare info and trends with the Picky app! Discover new brands, products and so much more. Don't forget to follow us on Instagram and check out our YouTube channel for more skincare science and fun content.