We've already talked about why we love green tea, an ingredient packed with skin-loving benefits. And, because we can't get enough of this powerful antioxidant, we're here to give you recommendations on green tea products you should be looking out for! Get your Picky app ready, because we're spilling the 'tea' on green tea product recommendations that you have to incorporate into your routine.
Cleanser
Neogen – Green Tea Real Fresh Foam Cleanser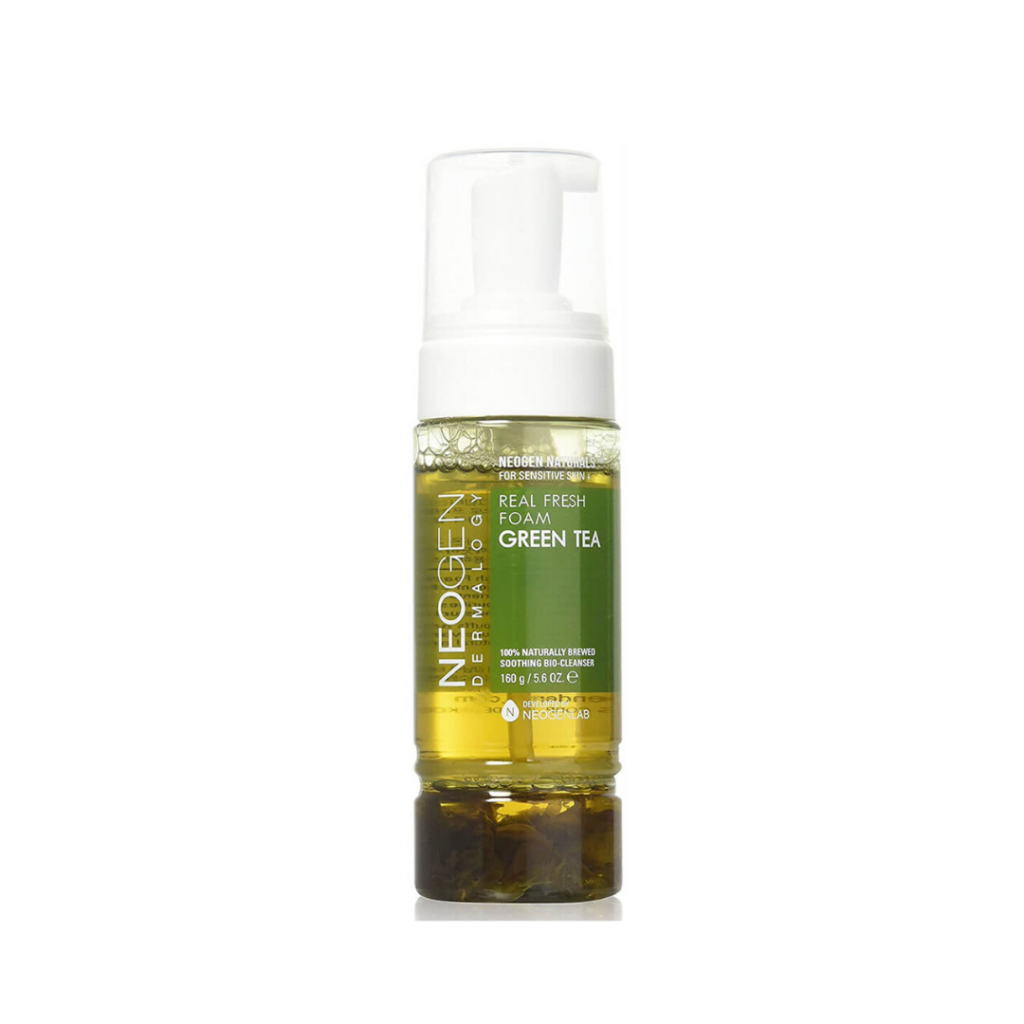 This foamy green tea cleanser from Neogen is infused with green tea water and green tea leaf extract. You can even see the green tea leaves at the bottom of the bottle! This product will help to remove any excess sebum, residue and dirt from your skin and gently prep you for the next step in your skincare routine.
Toner
IsNtree – Green Tea Fresh Toner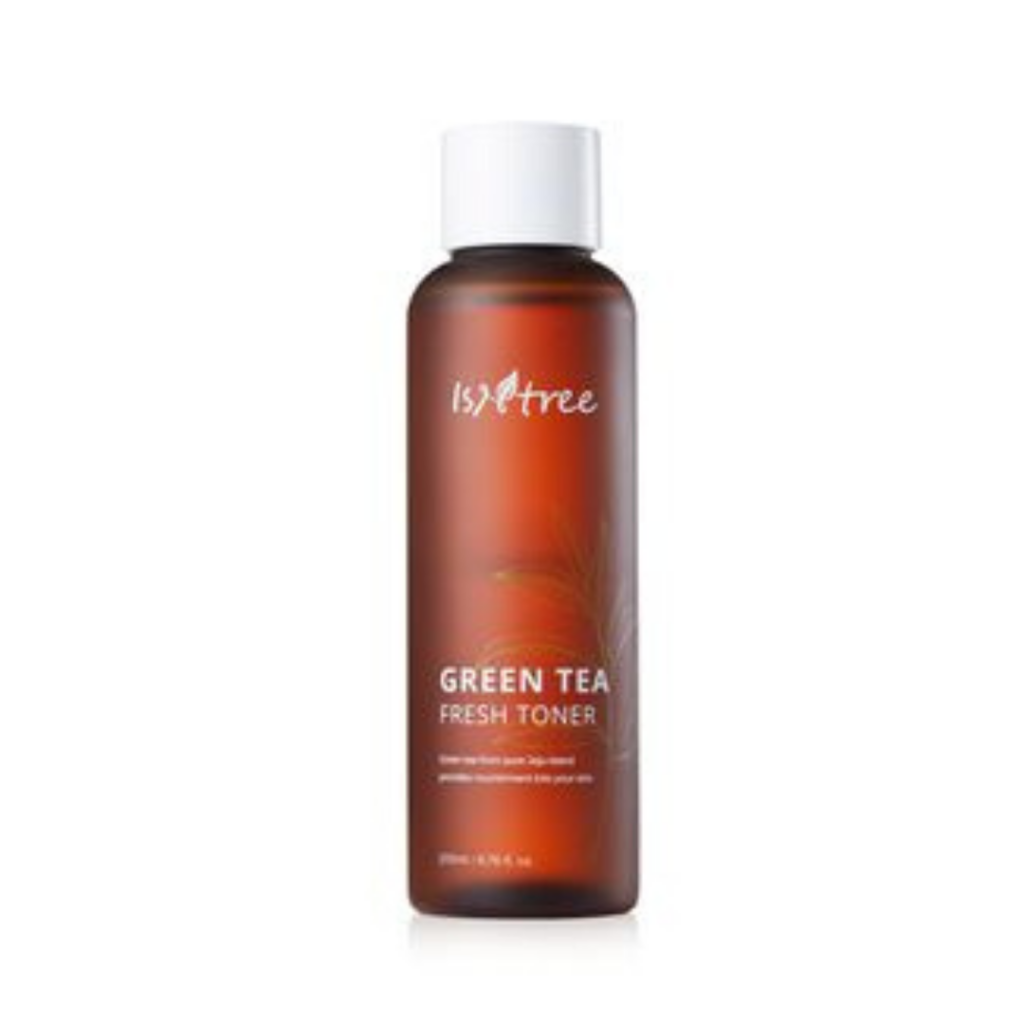 A toner with EWG green grade ingredients, the Green Tea Fresh Toner from IsNtree will balance your skin with natural pH. It contains 80% green tea extract from Jeju island which will hydrate your skin, soothe any redness or irritation, and give you a refreshing burst of rich antioxidants.
Essence
Amore Pacific – Vintage Single Extract Essence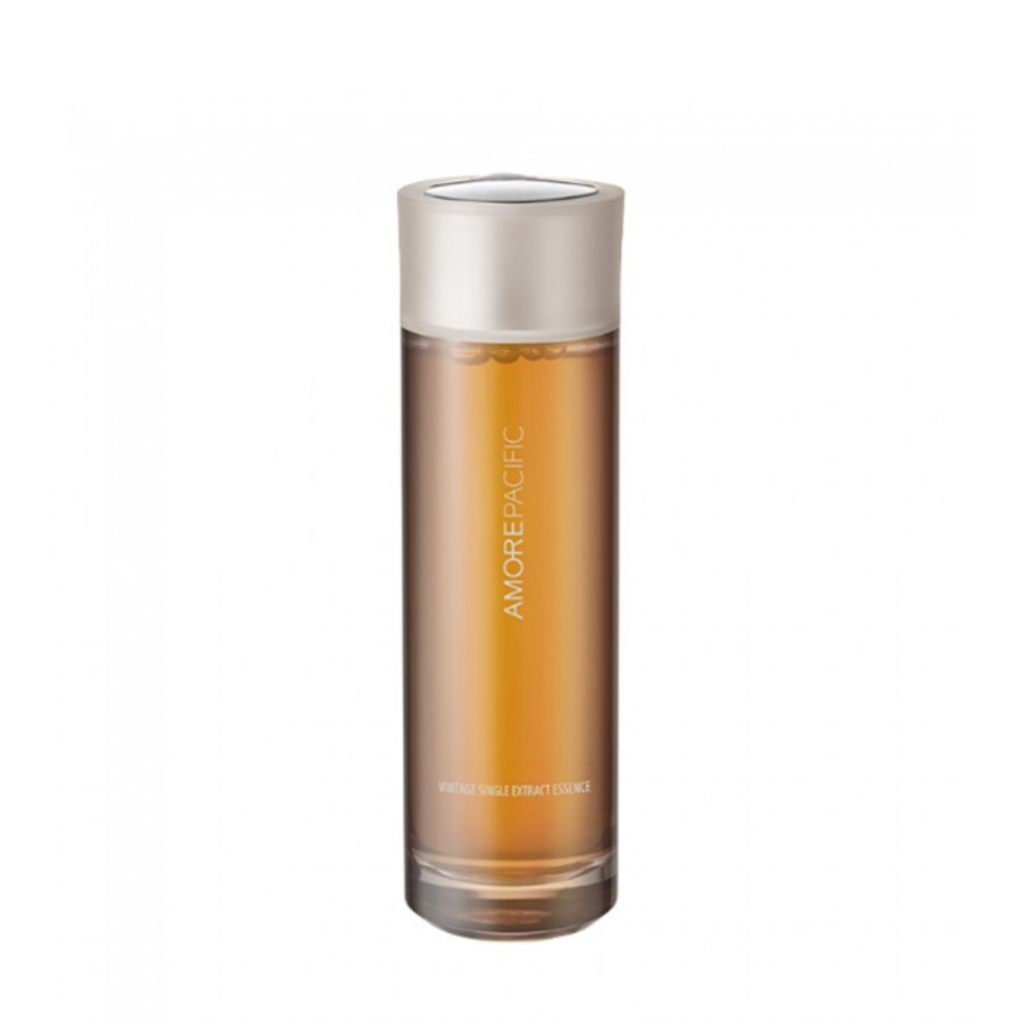 In the mood for something more luxurious? Look no further, because this award-winning toner from Amore Pacific uses leaves handpicked from a private tea garden in Jeju Island!
After fermenting for 50 days, the green tea leaves are fermented again for another 50 days in traditional Korean earthenware before undergoing a 24-hour extraction process. This precise and meticulous system does come with a higher price tag, but those that use it don't regret their decision! Users shower the product with praise for its ability to hydrate the skin and give it a refreshing, supple glow.
Exfoliators
Blithe – Patting Splash Mask Soothing Green Tea
The idea of an in-shower exfoliator might seem odd, but it originally came from the bathhouse culture in Korea.
Blithe came up with the Patting Splash Mask Soothing Green Tea, and included a concentration of glycolic acid with the intention of the product being used while showering. The water from the shower will help dilute and rub off the dead skin cells from your skin. It is also enriched with green tea extract to help counteract any possible irritation caused by the chemical exfoliator ingredient. But, remember to be cautious when using this product around your eyes, because it might sting!
Treatment
Innisfree – Green Tea Seed Serum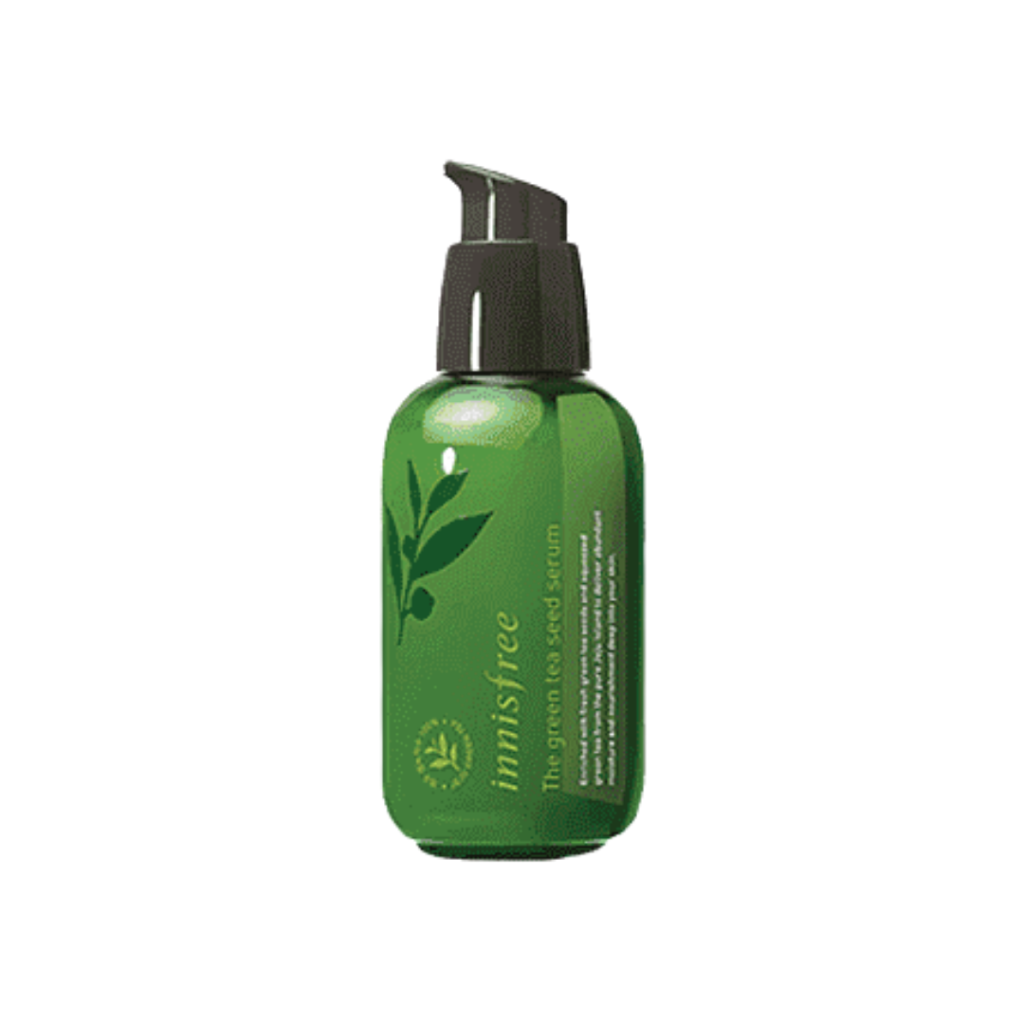 We know we've talked about this product before, but that's only because we just can't get enough of it! The Green Tea Seed Serum from Innisfree has a high percentage of green tea seed oil and green tea leaf extract, along with glycerin and panthenol, which are great for restoring moisture and making your skin look amazing. However, note that this serum contains alcohol and citric acid, which might fly with those with sensitive skin.
Mist
ROUND A'ROUND – Green Tea Mist Toner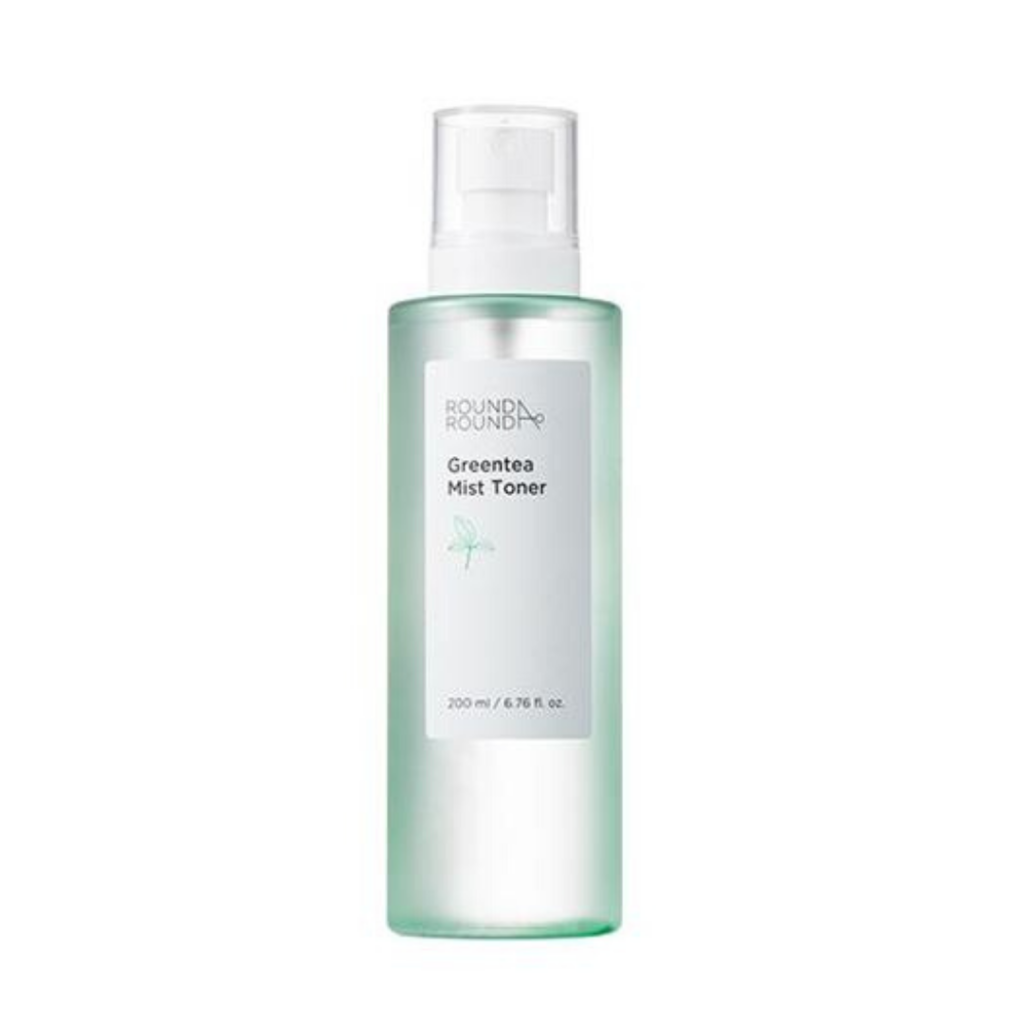 Want a way to beat the heat? ROUND A'ROUND came up with the great idea of putting green tea toner in a mist bottle!
The next time the weather is scorching hot and your skin feels dehydrated and irritated, whip out the Green Tea Mist Toner and refresh yourself with a nice cool spray of green tea goodness. You can carry this wherever you go, and get that extra spritz of moisture whenever you need.
Moisturizer
COSRX – Hydrium Green Tea Aqua Soothing Gel Cream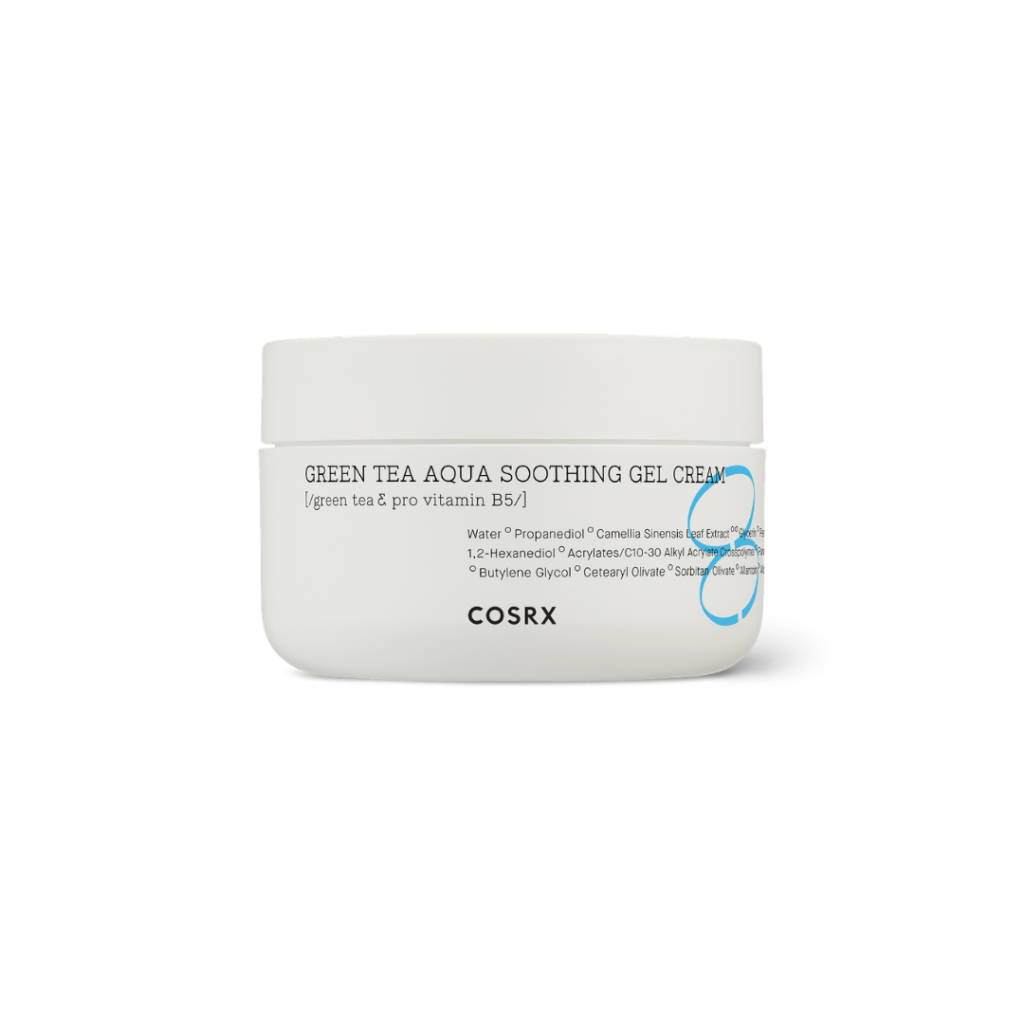 Another product we've highlighted before, thanks to its lightweight and cool gel-cream formula. Enriched with green tea leaf extract and vitamin B5, this cream can help fight off the negative impact of free radicals on your skin. It also works great as a preventative measure for anti-aging for all ages. The Hydrium Green Tea Aqua Soothing Gel Cream is full of green tea goodness, and also contains allantoin and aloe leaf extract to eliminate redness and irritation.
The takeaway
These are only a few of the many green tea skincare products available on the market. Spoiled for choice and not sure which one would work best for your skin type? Log into the Picky app now to filter products based on your favorite go-to ingredients (like green tea), and discover Holy Grail matches with our Picky Match feature.