Fresh from South Korea! K-Beauty cult favorite, Dr. Jart+, has recently launched their new four-product SolarBiome line. The brand uses two types of microbes in this line – Bacillus subtilis spores and Deinococcus radiodurans cells. These microbes are allegedly able to "endure more than 100 days under extreme space conditions such as ultraviolet rays, radiation and temperatures above 100 degrees Celsius", making them powerful ingredients in blocking out harmful UV rays.
However, beauty companies constantly come up with new ingredients that may be gimmicky and require further studies to solidify their claims. Then, how can we sure that these products live up to their marketing hype?
In order to answer this question, Picky reviews the ingredients and formula of the three skincare items in the line – the Ampoule, Fluid and Zincream – and based on established dermatological research, conclude which products are worth your investment.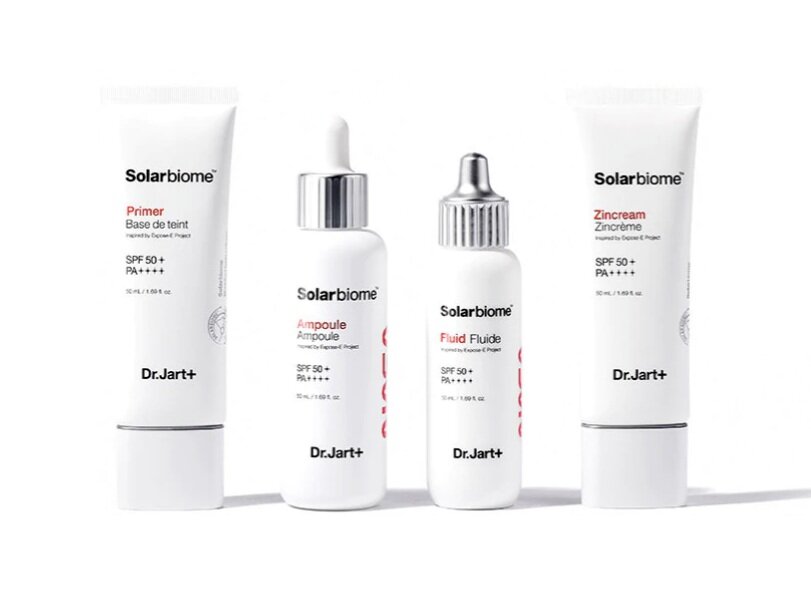 Are their marketing claims true?
Looking at the products collectively, all three products serve a hybrid function as suncreens. Significantly, zinc oxide and titanium dioxide show up as a common active ingredients in the three products. Both ingredients are considered to be 'safer' ingredients in the UV protection category! While they do pose health hazards when consumed orally, there is minimal potential of these ingredients penetrating deep into the skin when used in their nano particle forms, as they are in sunscreen. Also, even the super conservative EWG classifies these ingredients at grade 1-3 (minimal risk)!
UV protective ingredients can be mainly divided into two types: chemical (absorbs UV rays) and physical (reflects UV rays). In this case, Zinc oxide and titanium dioxide both belong to the physical category. This means that these three products all block out UV rays by sitting on top of the skin and reflecting the sun's rays.
| | | | |
| --- | --- | --- | --- |
| UV Protection Ingredients | Ampoule | Fluid | Zincream |
| Physical | Zinc oxide, titanium oxide | Zinc oxide, titanium oxide | Titanium oxide |
| Chemical | Bis-Ethylhexyloxyphenol Methoxyphenyl Triazine, Ethylhexyl Triazone, Diethylamino Hydroxybenzoyl Hexyl Benzoate, Isoamyl p-Methoxycinnamate, Polysilicone-15 | None | None |
On top of their strong UV protection qualities, all three products also market themselves as compatible with sensitive skin. Indeed, none of the products contain ingredients that have been flagged by Picky to cause irritation to the skin. Importantly, titanium dioxide, present in both Ampoule and Fluid, is an inert substance that does not cause a chemical reaction when used together with other chemicals (including our skin). Therefore, it is considered to be gentle on sensitive skin.

What product works best with each skin type?
In order to give you the proper recommendations, we firstly ran the three products from the Dr. Jart+ Solarbiome line through our Picky Match algorithm. These are the results:
| | | | |
| --- | --- | --- | --- |
| Picky Skin Type | Ampoule | Fluid | ZinCream |
| Dry/Resilient | Good Match! | Good Match! | Okay Match |
| Dry/Resilient | Good Match! | Good Match! | Okay Match |
| Oily/Resilient | Okay Match | Okay Match | Good Match! |
| Oily/Sensitive | Good Match! | Okay Match | Good Match! |
Not sure what your Picky Skin Type is? Download Picky to find out!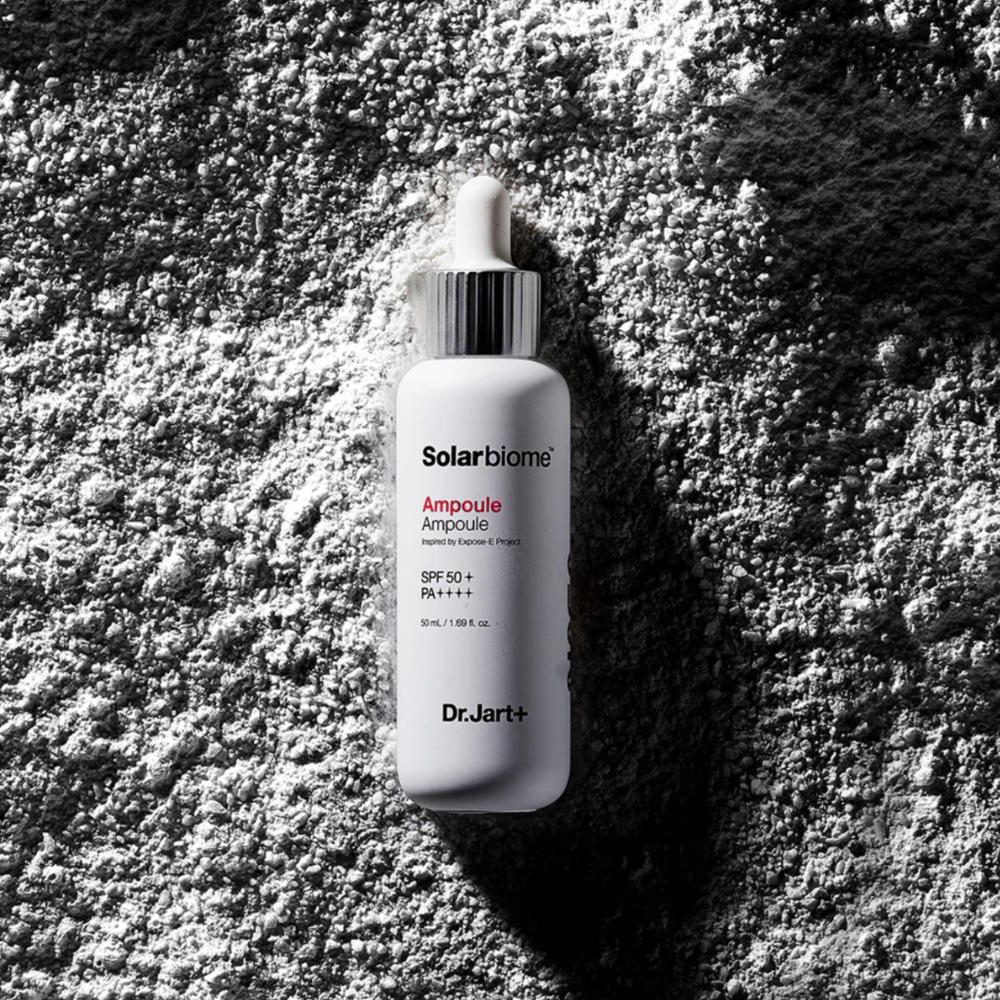 Opt for the Ampoule if you have dry skin, thanks to its moisturizing properties. For example, it contains high proportions of butylene glycol and glycerin, both known to be ingredients great for dry skin.
Comparatively, oily skin types are probably better off trying out other products. In this case, the Ampoule contains two bad ingredients for oily skin types, isopropyl myristate and sorbitan oleate that could potentially cause pore clogging.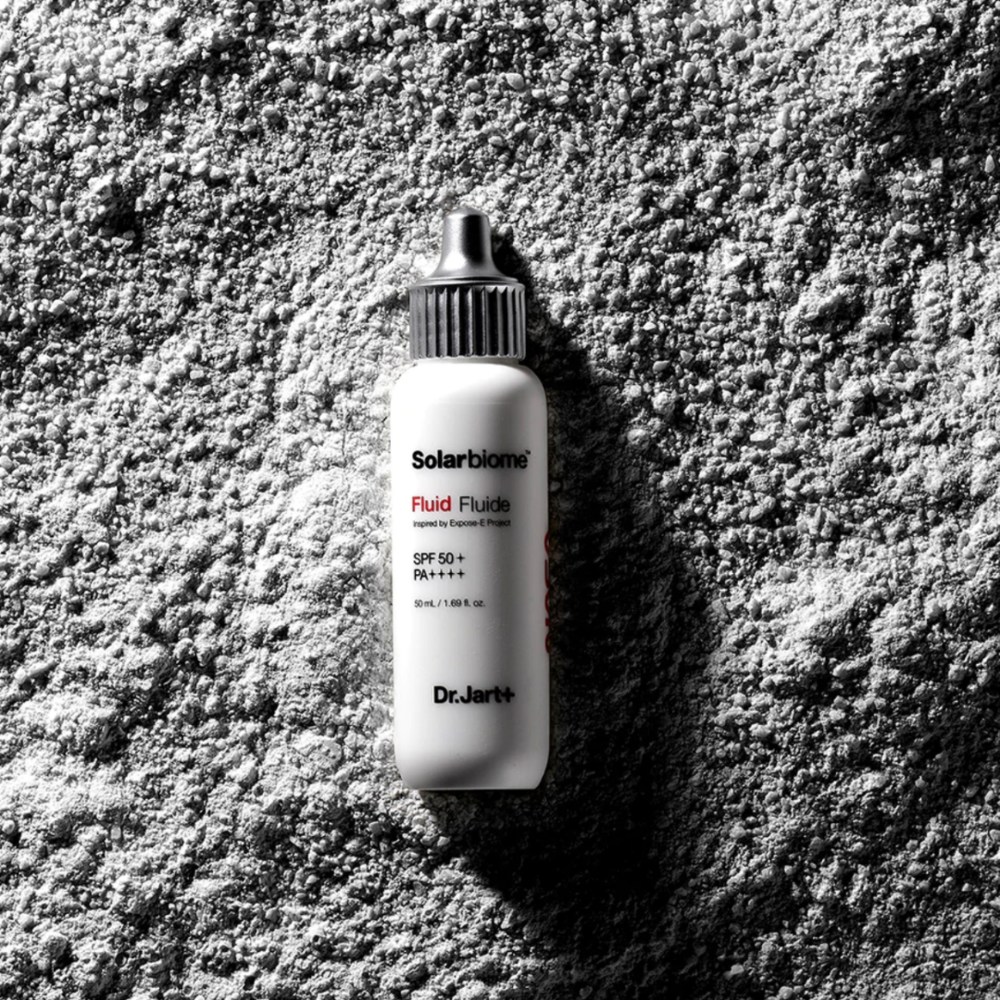 This one's a winner! Beautifully all-rounded, the Solarbiome fluid has a good mix of ingredients that cater to both oily and dry skin. Additionally, the inclusion of titanium oxide also makes it a good fit with sensitive skin. Bonus: the Fluid also contains niacinamide, a star ingredient that has both anti-aging and brightening benefits. If you can only shell out money for one product from the line, we'd say to go with this one.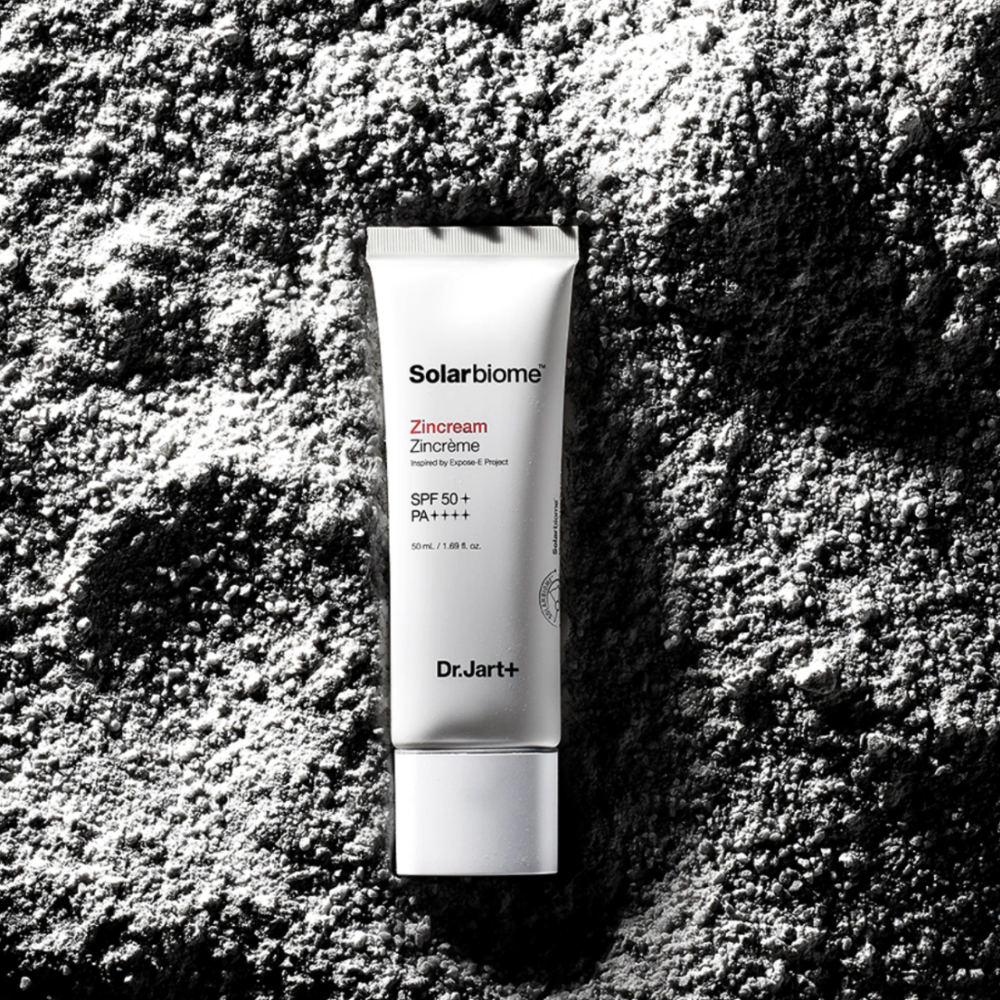 People with oily skin should go with the Zincream, which contains a higher concentration of zinc oxide than the Ampoule and Fluid. This is because zinc oxide has been proven to regulate the skin's oil production, and minimizes the appearance of large pores.
Wanna see the full ingredient list? Log into Picky to really dive into each ingredient, or click here to read more from Picky!