We interviewed the Coréelle team to reveal their secrets behind their K-beauty success. They reveal what it's like working for a K-Beauty retailer and we're all for it! Read more to find out the secret behind Coréelle's super successful traditional K-beauty line, House of Dohwa.
Introducing the Coréelle Team
Editor's Note: This is a summarized version of the interview between Picky and Coréelle – the dialogue here is not word-for-word. To hear and see the entire interview, please watch the video above.
Karol (PICKY): This time I'm flying solo! I'm here with the team from Coréelle. Can you introduce yourselves?
Saerom (CORÉELLE): I'm Saerom and I'm a team manager at Coréelle.
Joyce (CORÉELLE): I'm Joyce and I'm in the global marketing team.
PICKY: Tell us a bit about what Coréelle does.
CORÉELLE: Coréelle is a K-Beauty shopping destination, dedicated to sharing the latest and greatest from Korea. So Coréelle is a combination of two French words – Coré means Korea and Elle means Girl.
Birth of a K-Beauty Mega Retailer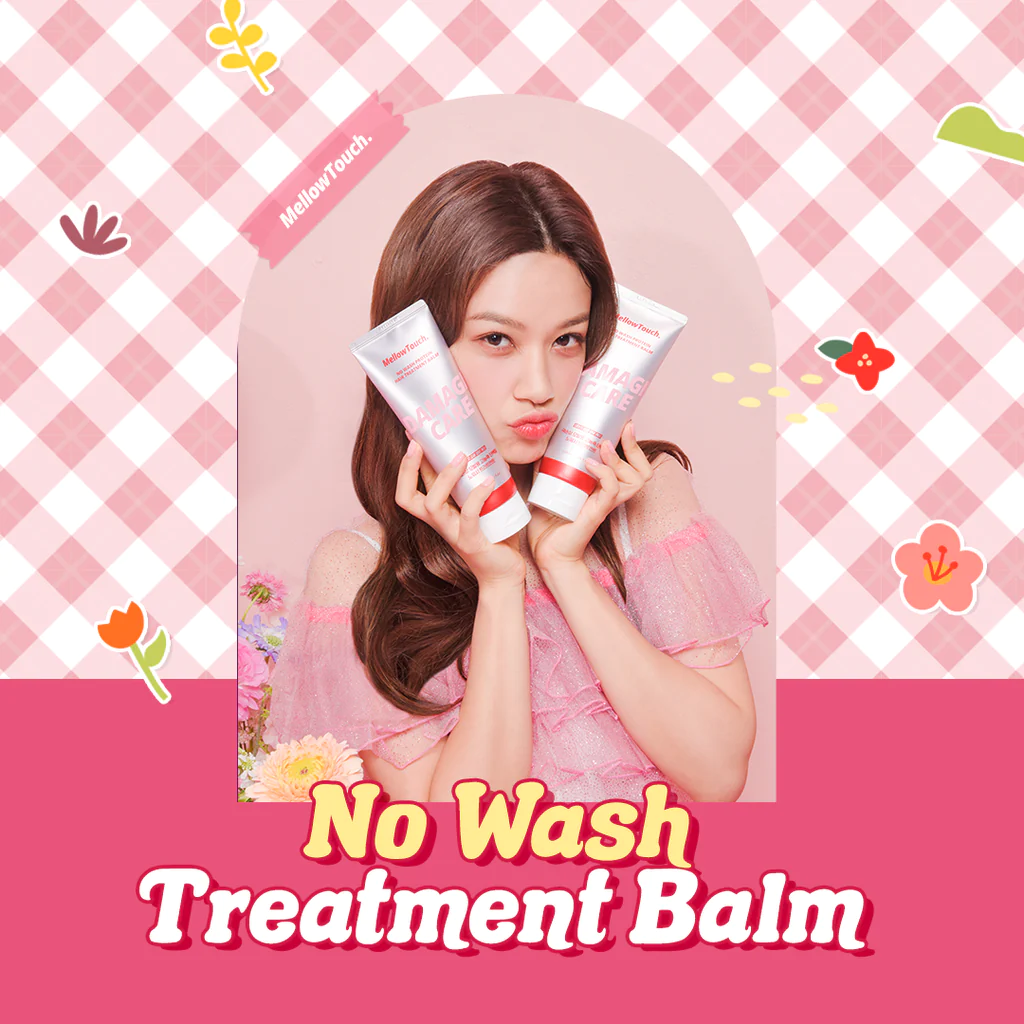 PICKY: So you're a retailer for a lot of different brands. Can you tell a little bit about how the company started?
CORÉELLE: We started out with two brands, The Potions and Mellow Touch. It's been over 2 years and we have over 50 different brands now, and we're still growing.
PICKY: What makes Coréelle so unique and different?
CORÉELLE: Most of the other K-Beauty retailers run in the U.S. or outside of Korea, but we're located in Korea and we're closer to the trends.
PICKY: How do you guys pick brands that you sell?
CORÉELLE: We usually search for small, local indie brands that are not really well-known to the global community.
PICKY: Is there anything specific you look for when selecting indie brands?
CORÉELLE: We like a variety of different brands, and the brands we choose should have their unique identity, and of course, have high-quality items.
House of Dohwa, Traditional K-Beauty Line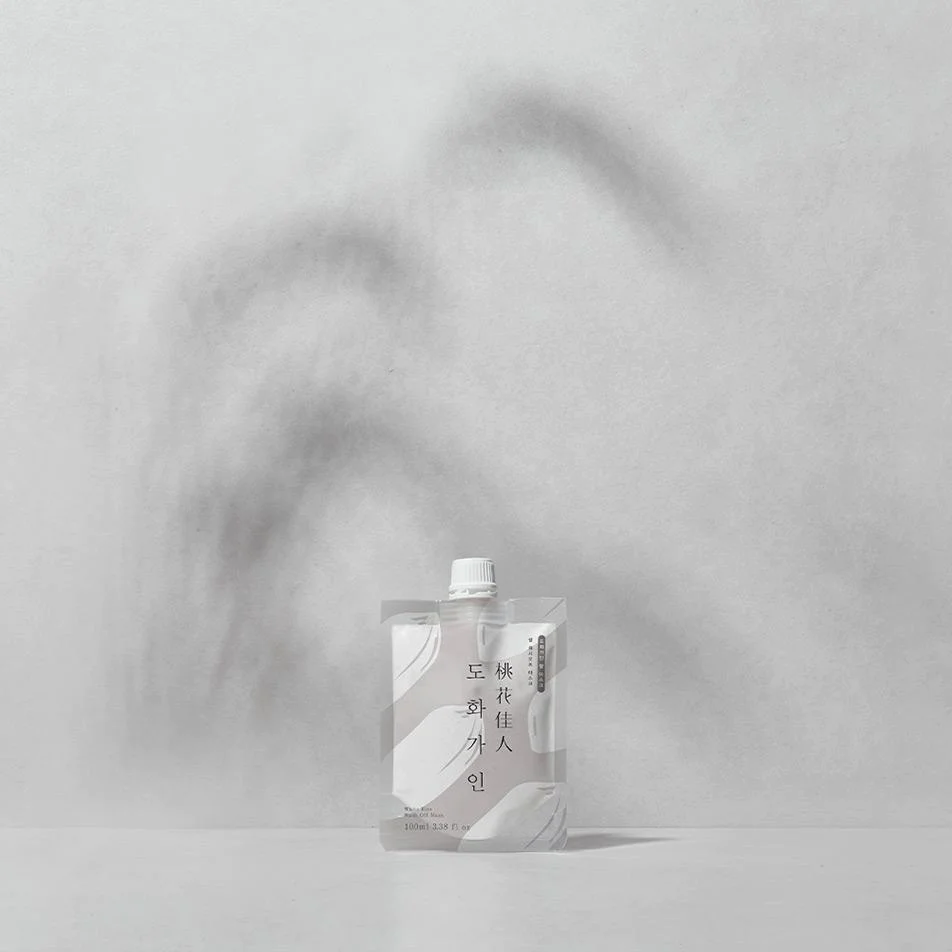 PICKY: We know you also have your own products you sell. There's House of Dohwa, a traditional k-beauty line, which is very popular on the Picky App. Everybody loves the rice in the products!
CORÉELLE: For House of Dohwa, we wanted to share ancient Korean skincare secrets with the world.
PICKY: Can you tell us more about traditional K-beauty and which ingredients stand out?
CORÉELLE: For House of Dohwa, the main ingredients are rice bran extract and rice extract, as rice was commonly used back then by Korean women as skincare. For example, they would use rice water (from cooking rice) to wash their skin with, using it as a cleanser. Apparently it had a lot of benefits for the skin, so we wanted to bring that tradition to modern-day skincare.
CORÉELLE: In addition to rice, mung bean was crushed into powder and used as an exfoliator back in the day.
PICKY: I love it when brands bring the essence of Korean history into the products. It makes the products much more meaningful.
The Potions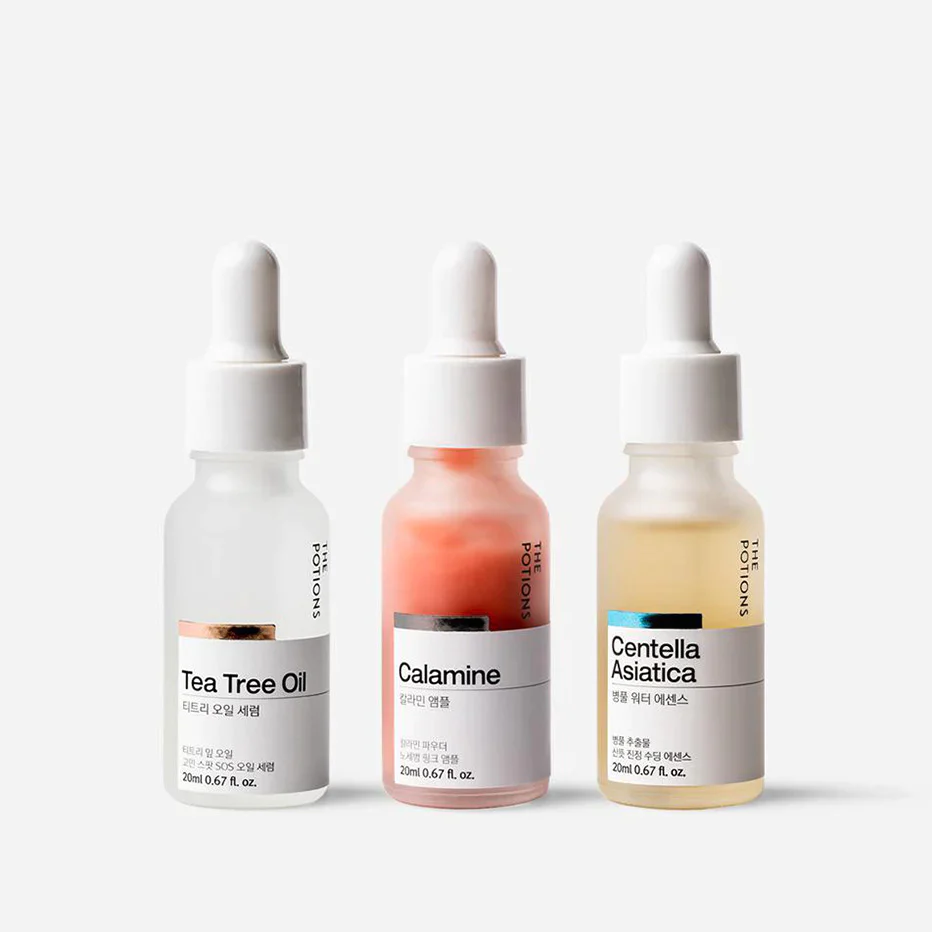 CORÉELLE: With The Potions, we wanted to create a line someone can customize their skincare routine based on their skin type and skincare concerns. Basically you can mix and match the products to whatever skin concerns you have.
PICKY: You mean, you put different serums and oils into creams, mix it and then apply it?
CORÉELLE: Exactly. Out Acne Relief Set is for acne-prone skin. Calamine and Centella Asiatica is good for all over the face, and the Tea Tree Oil Serum is good for spot treatment. It's one of our best sellers.
Favorite Products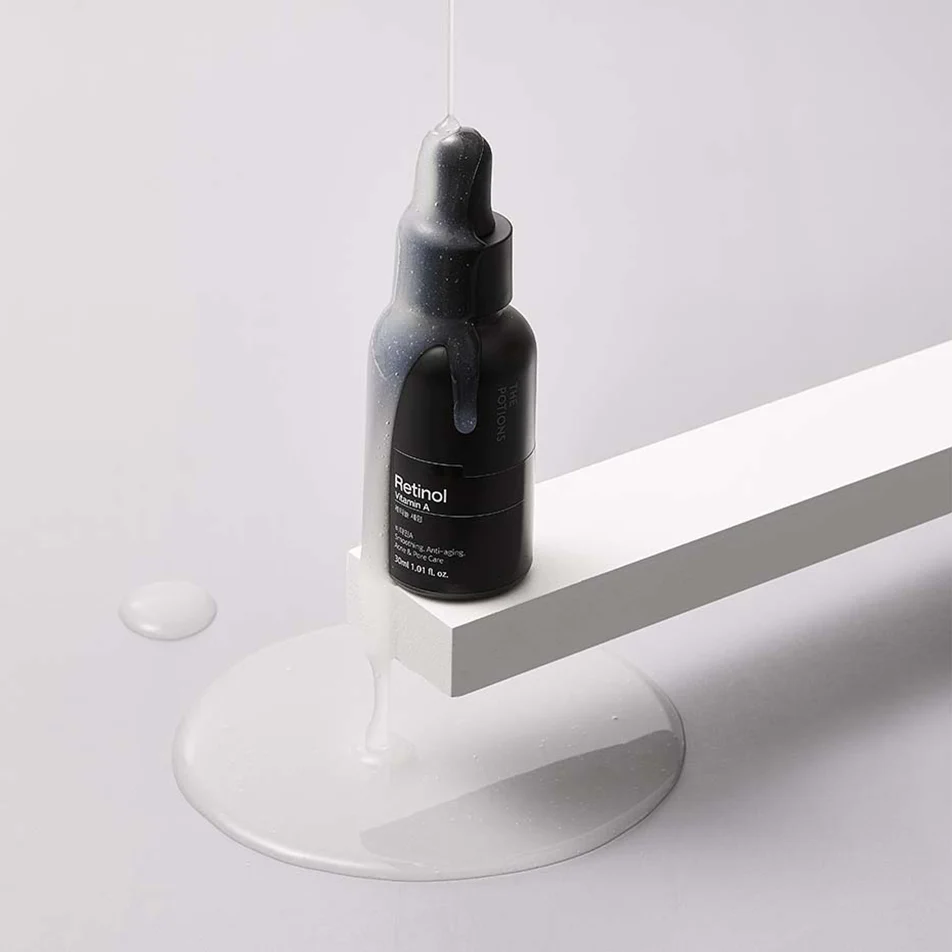 Joyce (CORÉELLE): My favorite product is the Rice Bran Wash Off Mask (from House of Dohwa) which is also one of our best selling masks. I feel like it's a best-seller for a reason, I use it maybe three to four times a week.
Saerom (CORÉELLE): For me, Retinol Serum from The Potions is my favorite. We launched two months ago and I tried it for the first time, and I definitely saw improvement on my wrinkles around the eyes.
PICKY: Oh, I gotta try that one! My skin is super sensitive, so I wasn't sure about it (because of the retinol).
Saerom (CORÉELLE): This one is definitely for you because our retinol is strong enough to damage skin at all, but of course, you gotta moisturize your skin along with using the retinol. At night, I use the retinol serum with facial moisturizer.
Challenges of Working for a K-Beauty Company
Joyce (CORÉELLE): I've always wanted to work in a skincare company because as a young girl, I was so interested in beauty and skincare. But at the same time I didn't really know much about skincare. I didn't know what hyaluronic acid was, or what centella or retinol, or any of that was. So I think just learning all of that was the most challenging.
Saerom (CORÉELLE): Before joining Coréelle, I use only facial toner and moisturizer for my skincare routine. But right now I'm picking up different skin care products whenever I have skincare trouble. When I'm having skin trouble from wearing a face mask, I use Cica or Tea Tree Oil serum. But during winter, it's super dry, so I use facial oil and moisturizer together, as well as eye cream as a spot treatment.
Future of Coréelle
PICKY: What are your hopes and plans for Coréelle in the next few years?
CORÉELLE: Many consumers are looking to have beauty products along with health and wellness products together in one place. We at Coréelle want to be able to provide that in the future, so that's something we're working on.