Food as skincare? Don't worry, it's not a DIY but rather a trend in the skincare industry! Superfood skincare has definitely become a thing these days, making way for interesting products with fruit, vegetable, herbs and other extracts! But are these superfoods good for your skin? Let's break it down with Picky Expert and Pharmacist Yulia.
What Are Superfoods?
Superfood is a broad term used for fruits, vegetables, herbs and other food products that are rich in essential nutrients and benefits. As for using them in the cosmetic field, these superfoods are packed with vitamins, minerals, fatty acides and antioxidants. Which means they can claim to fight off external aggressors, maintain health and keep skin radiant.
Types of Superfood in Skincare
Avocado

Avocados are one of the most nutrient-dense foods to eat, but also a powerhouse for your skin! Great for skin, hair and your gut. What a triple threat! It's high in monounsaturated fatty acids, vitamin E, vitamin C and antioxidants. Making it capable of keeping skin flexible and moisturized! Avocado can also help with reducing redness, fighting off free radicals, hydration and overall healthy looking skin.
Picky's Pick
Glow Recipe – Avocado Melt Retinol Sleeping Mask



Kale

The king of greens! Full of powerful nutrients, vitamins, minerals and flavonoids. Giving this superfood the power to help with inflammation and improving overall skin tone. It also has heap loads of antioxidants!
Picky's Pick
Quinoa

Also know as the mother of grain during the time of ancient Inca. Thanks to the essential amino acids and minerals quinoa contains, it moisturizes and nourishes the skin. Containing saponin, quinoa is ideal for soothing sensitive skin thanks to its anti-inflammatory properties.
Picky's Pick
Axis-Y – Quinoa Step Balanced Gel Cleanser


Chia Seeds

The top notch smoothie ingredient! Used by the Aztecs not only as food, but for medicinal uses as well. Serving as a high energy food, it's said that Aztec warriors used chia seeds as their sole food source when traveling long distances. Chia seeds are rich in protein, fiber, amino acids, minerals, antioxidants, omega-3 and omega-6 fatty acids. In other words, it's great for anti-aging, hydration, alleviating itchiness and strengthening the skin barrier.
Picky's Pick
The Ordinary – Virgin Chia Seed Oil

Blueberry

These sweet treats are a power source for antioxidants, which can visibly calm inflammation and redness! Antioxidants help fight free radicals, which damage skin cells and collagen, and boost glowy healthy skin!
Picky's Pick
Neogen – Blueberry Real Fresh Foam Cleanser


Pomegranate

These juicy fruits are rich in polyphenols and ellagitannins. Ellagitannins are converted to an acid which works as an antioxidant, as well as a brightening, photo-protective and anti-inflammatory agent!
Picky's Pick
Innisfree – Jeju Pomegranate Revitalizing Serum


Green Tea

Green tea, also known by its INCI name Camellia Sinensis, is an ingredient we all are a bit familiar with. Consumed all around the world and full of medicinal properties, this ingredient has so much more to offer. Including anti-inflammatory, anti-microbial, antioxidant and anti-aging properties. Talk about an all-in-one!
Picky's Pick
Benton – Deep Green Tea Toner


Turmeric

A trendy spice amongst top chefs, but also now a trendy skincare ingredient. Turmeric contains curcumin, the compound that gives it that bright yellow color in addition to antioxidants! It's a great superfood for inflammation, brightening and anti-aging!
Picky's Pick
Sunday Riley – C.E.O Vitamin C + Turmeric Face Oil


Spirulina

Maybe a superfood you're not so familiar with. Spirulina is a blue-green algae and highly praised for its benefits. It contains all the essential amino acids and omega-3 fatty acids your skin could ever ask for. Not to mention it has nutrients like vitamins and minerals. This rather unfamiliar superfood has TONS of benefits including; Revitalizing, re-mineralizing, moisturizing, brightening, wound healing, acne fighting, protecting and anti-aging!
Picky's Pick
Keep Cool – Ocean Intensive Hydrating Mask


Ginger

A spice commonly used in foods and beverages, also for traditional medicine, but this antioxidant superfood can give more. The root of the spice holds antioxidant and anti-inflammatory properties, helping to calm and sooth irritation. Bonus: It can be used as hair care too for dandruff!
Picky's Pick
Sweet Chef – Ginger + Vitamin C Serum


Superfoods and Fruity Flavors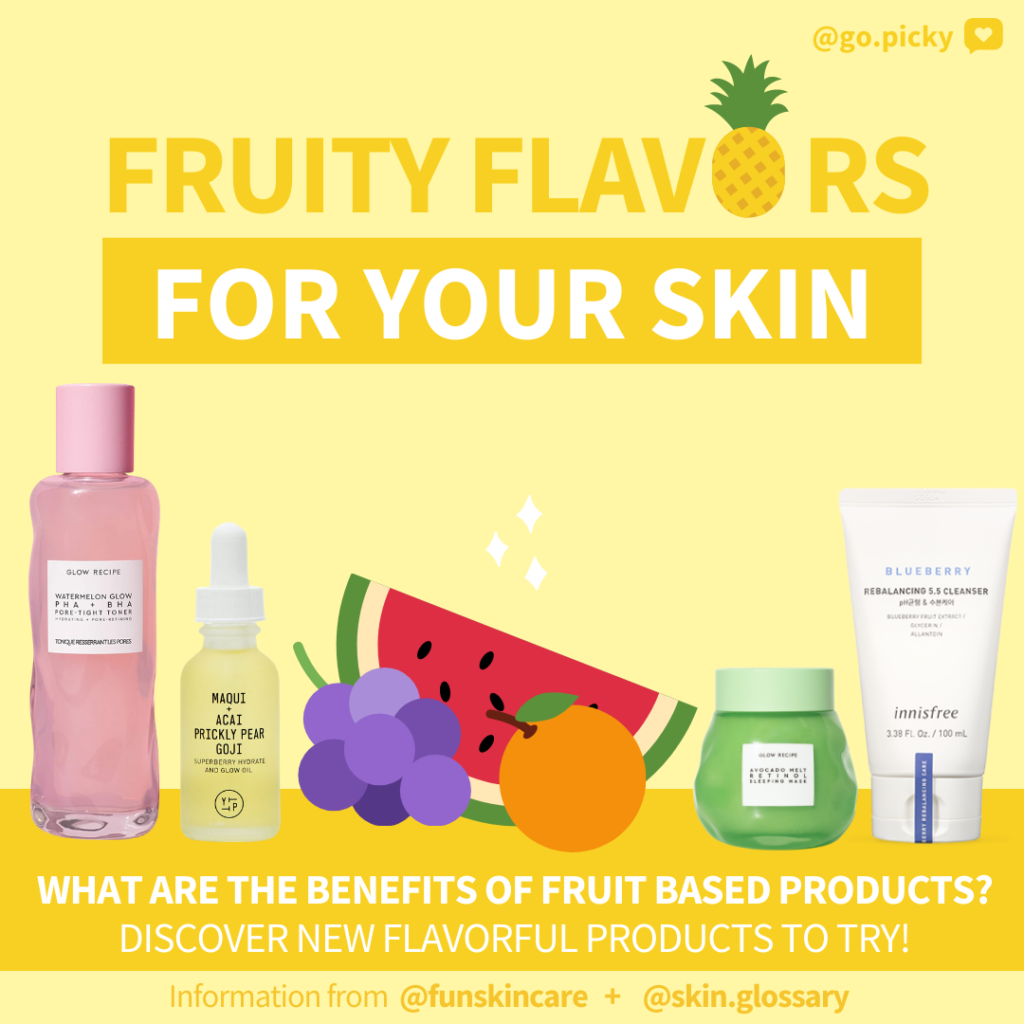 Have fun learning about superfood skincare? Make sure to check out our other post on fruity flavors found in skincare, including their skin-loving benefits! Don't forget to check out the Picky app and find even more superfood skincare products. Follow us on Instagram and our YouTube channel!
Created with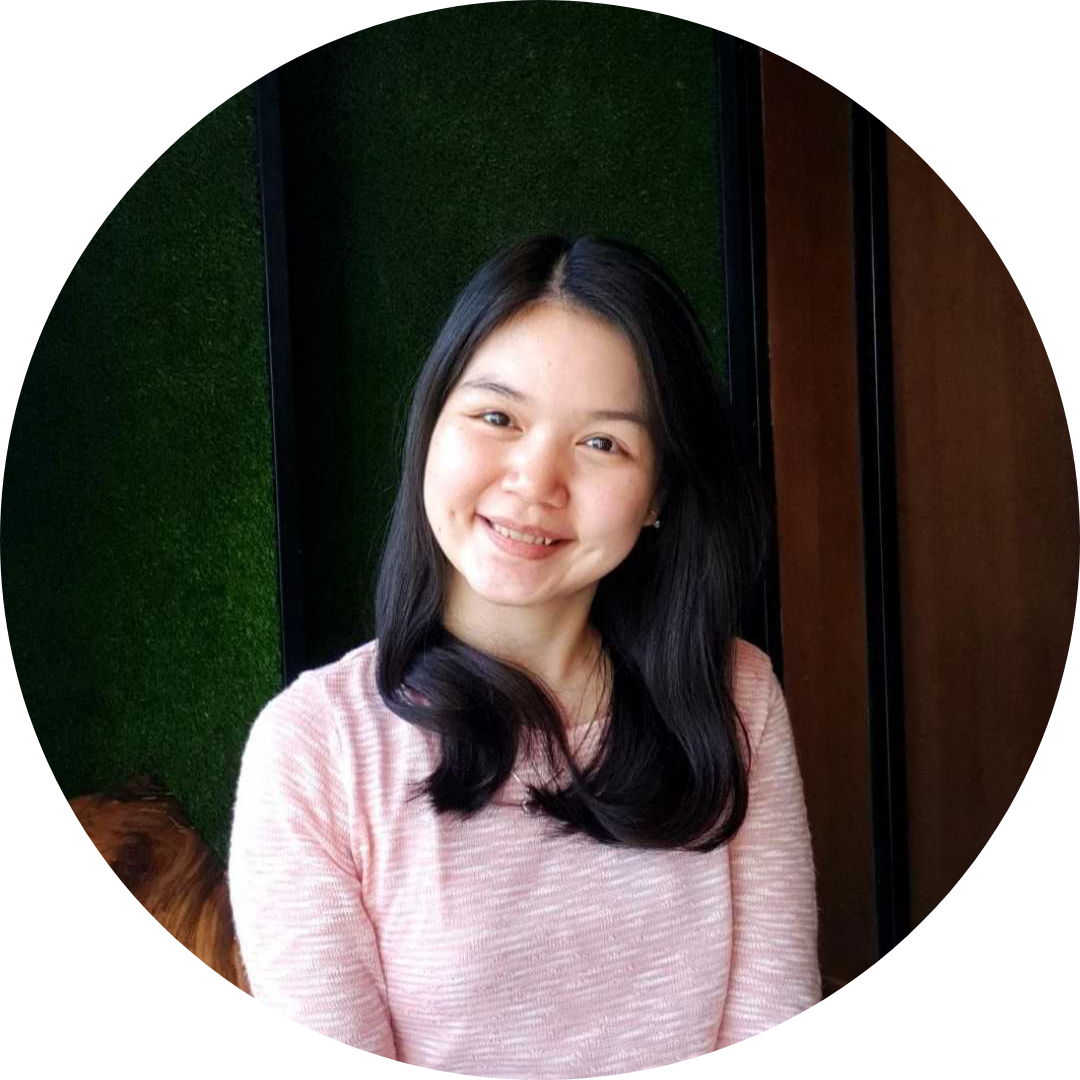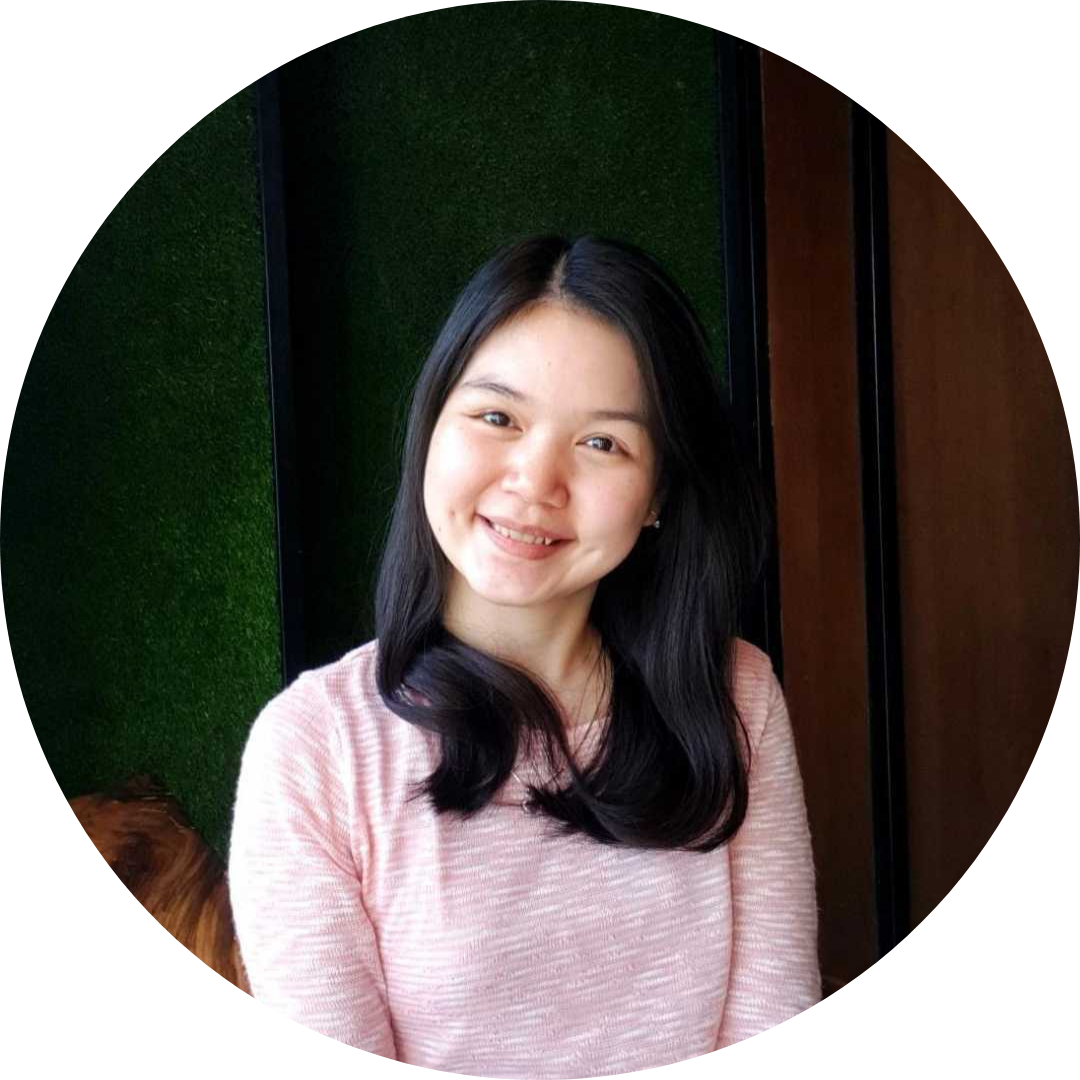 Yulia
@skin.glossary
Pharmacist