We are teaming up with COSRX to launch the new and exciting Picky Reviewer Program. A program that provides full-sized products from the hottest K-beauty brands for you, our Picky users, to review!
What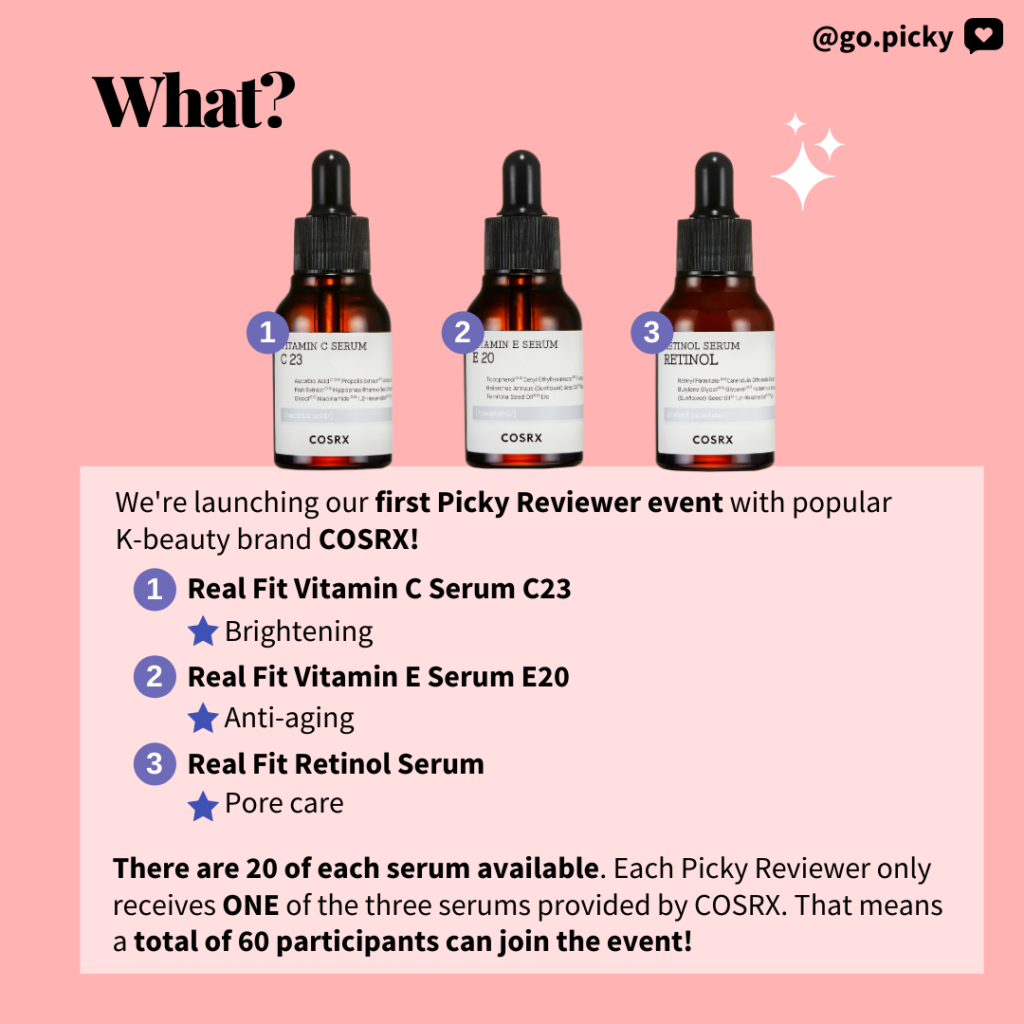 COSRX has three different serums Picky Reviewers can choose from! There are 20 of each serum available. Each Picky Reviewer only receives ONE of the three serums provided by COSRX. That means a total of 60 participants can join the event!
Real Fit Vitamin C Serum C23 (20)
Real Fit Vitamin E Serum E20 (20)
Real Fit Retinol Serum (20)
Who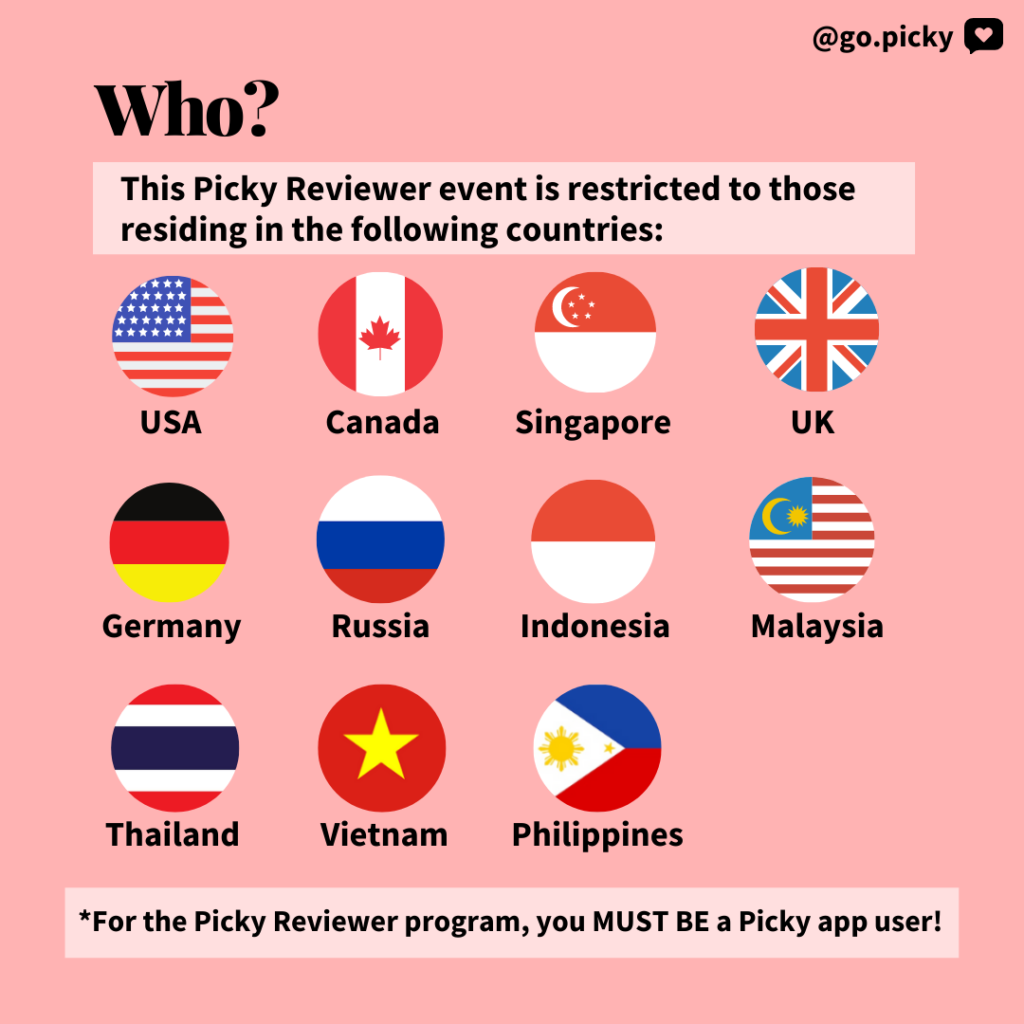 This Picky Reviewer event is limited to participants residing in the US, Canada, UK, German, Russia, Indonesia, Singapore, Malaysia, Thailand, Vietnam, Philippines. Only 60 participants in total will be selected from these respective countries.
This is exclusive to Picky users since it is required for participants to leave a product review in the Picky app.
How To Be a Picky Reviewer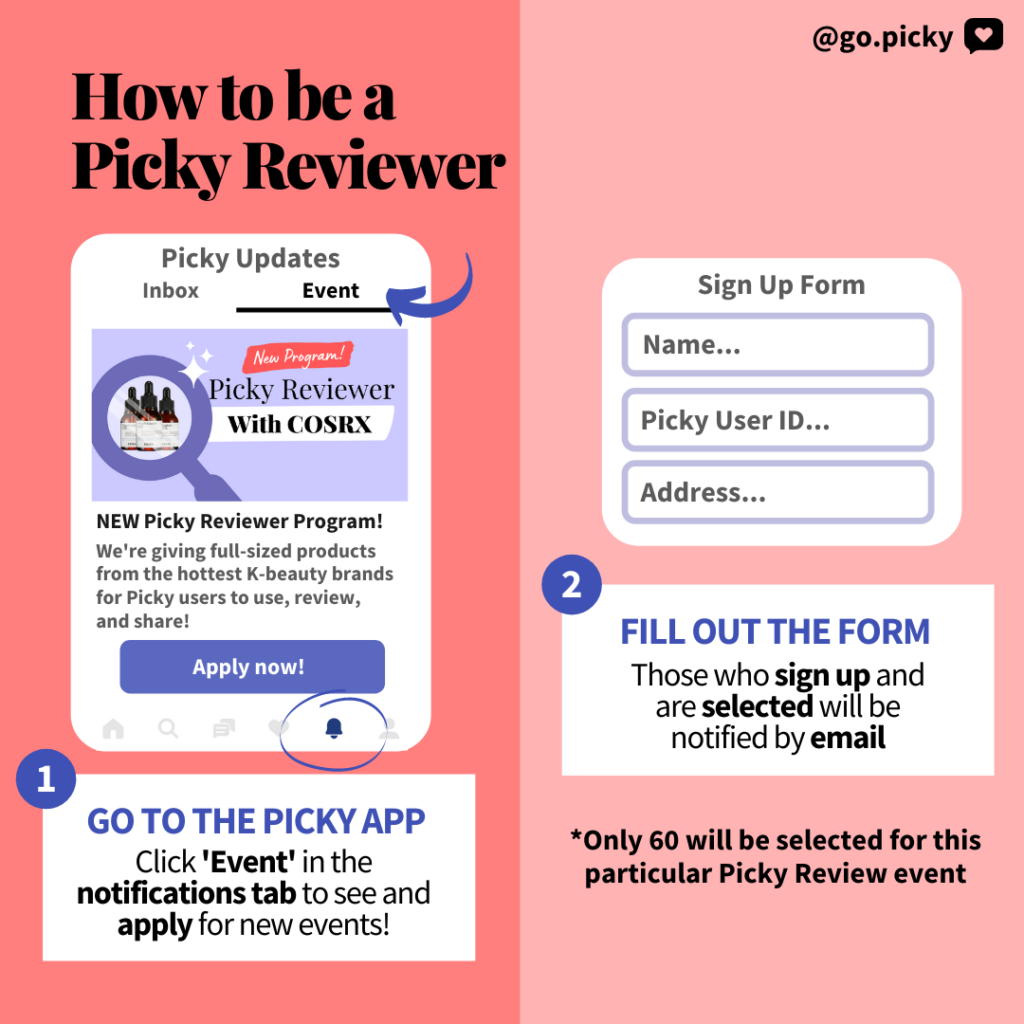 1. Sign Up to be a Picky Reviewer
Fill out the Picky Reviewer With COSRX form to be selected for this event. Read the questions thoroughly and fill the answers out correctly! You can access through the link here or go to the Event page in notifications tab on Picky!
2. After Selection
Once you're selected, you will be notified through email. Then one of the three COSRX serums will be sent to the address written in the sign up form.
Requirements for Picky Review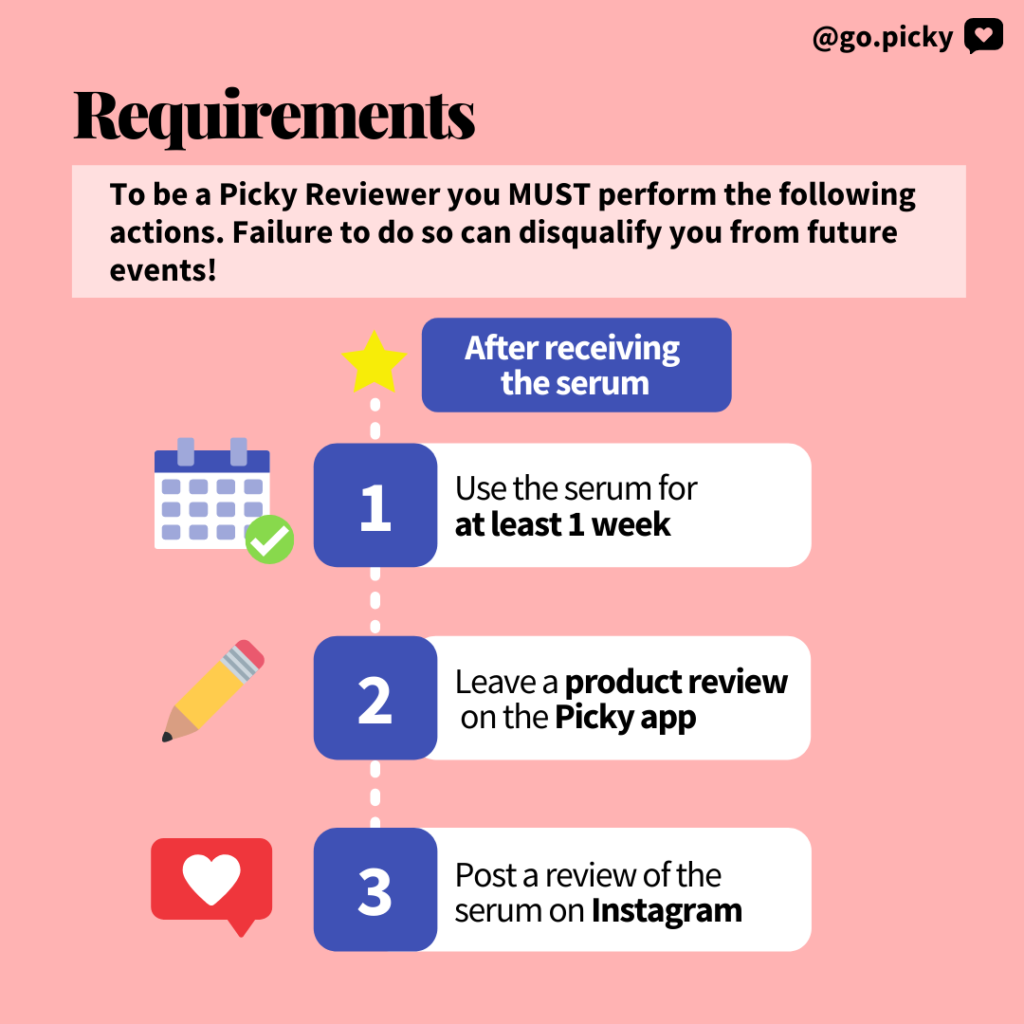 Within 2 weeks after receiving the product, you need to:
Use the product for at least 1 week
Leave a product review for the serum you received on the Picky app
Post your review on social media (Instagram and/or Facebook)
All reviews need to tag @go.picky, @cosrx, and @cosrx_with the hashtags #cosrx #realfit #cosrxvitaminserum
When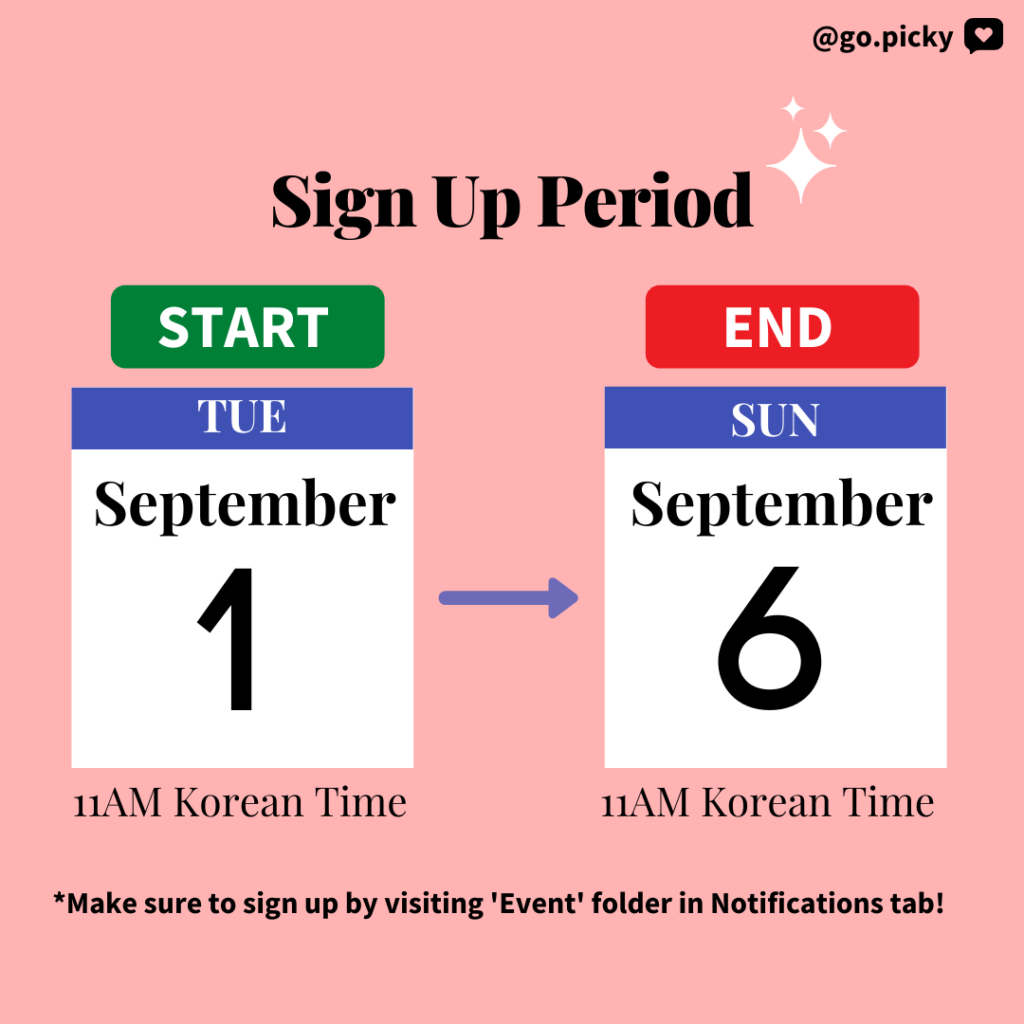 Tuesday, September 1 11:00AM (Seoul time): Sign Up Starts
Sunday, September 6 11:00AM (Seoul time): Sign Up Ends
Terms & Conditions
After the 2 week period, we will send a follow up email to ensure all requirements have been fulfilled! So make sure the email address you give us is correct.
Reviews that lack quality or don't fit our guidelines will be shortlisted for the next review event.
Failure to meet requirements means you will be blacklisted for all upcoming events.