What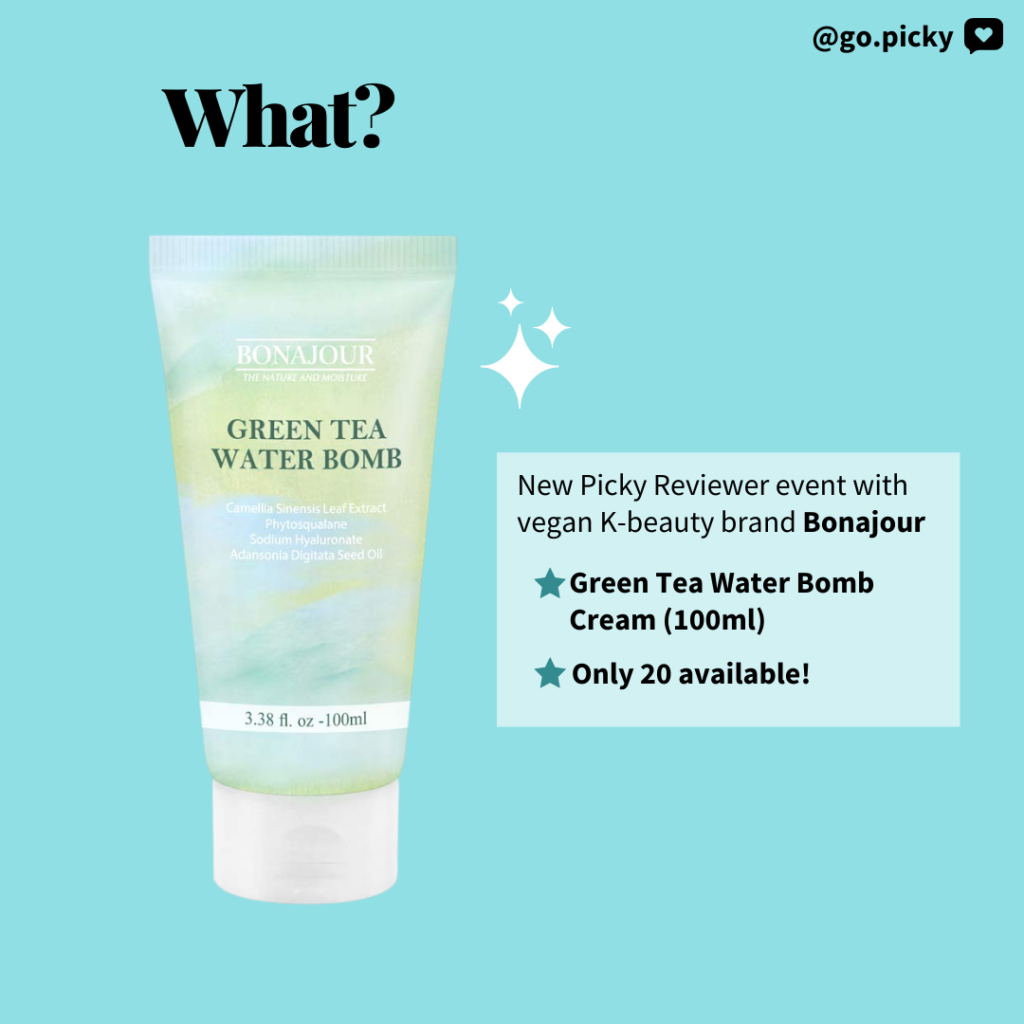 We're having a new Picky Reviewer event, this time with vegan K-beauty brand Bonajour! Spotlight is on their hit product Green Tea Water Bomb (100ml). Only 20 available so sign up soon!
Who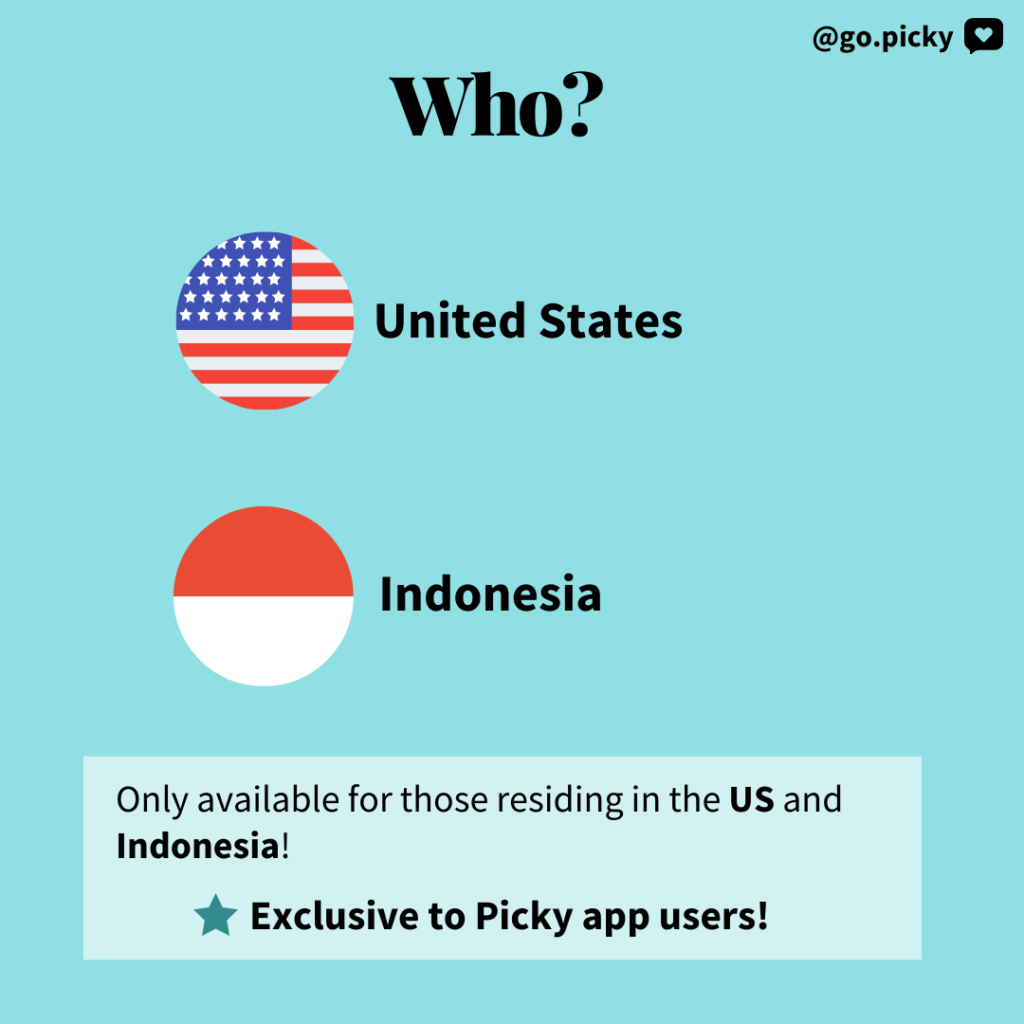 This Picky Reviewer event with Bonajour is limited to participants residing in the US and Indonesia. Only 20 participants in total will be selected from these respective countries.
This is exclusive to Picky users since it is required for participants to leave a product review in the Picky app.
How To Be a Picky Reviewer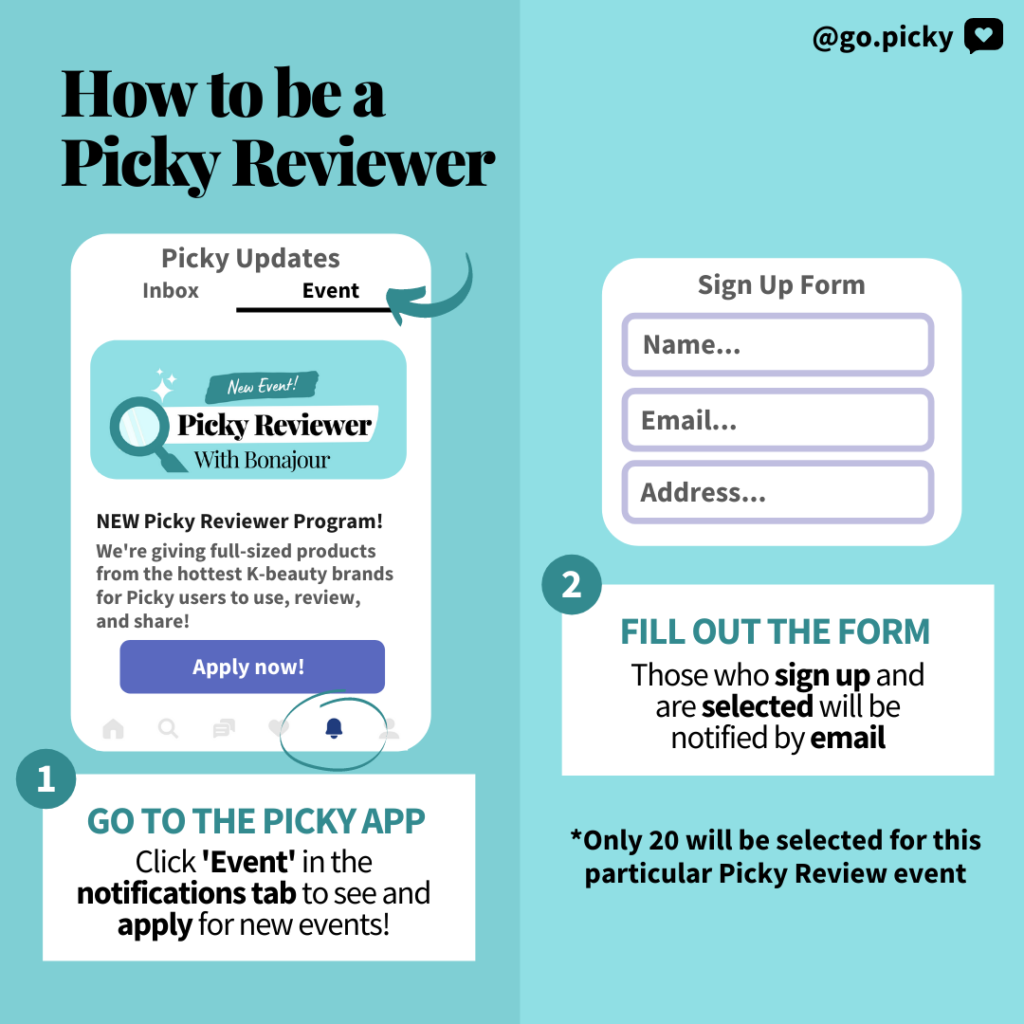 1. Sign Up
Sign up by opening the Picky app and going to the Event page in the News tab! Carefully read the questions and fill the answers out correctly!
2. After Selection
Once you are selected, you will be notified through email. Make sure to answer and provide a valid shipping address, otherwise the product will be given to someone else!
Requirements for Picky Review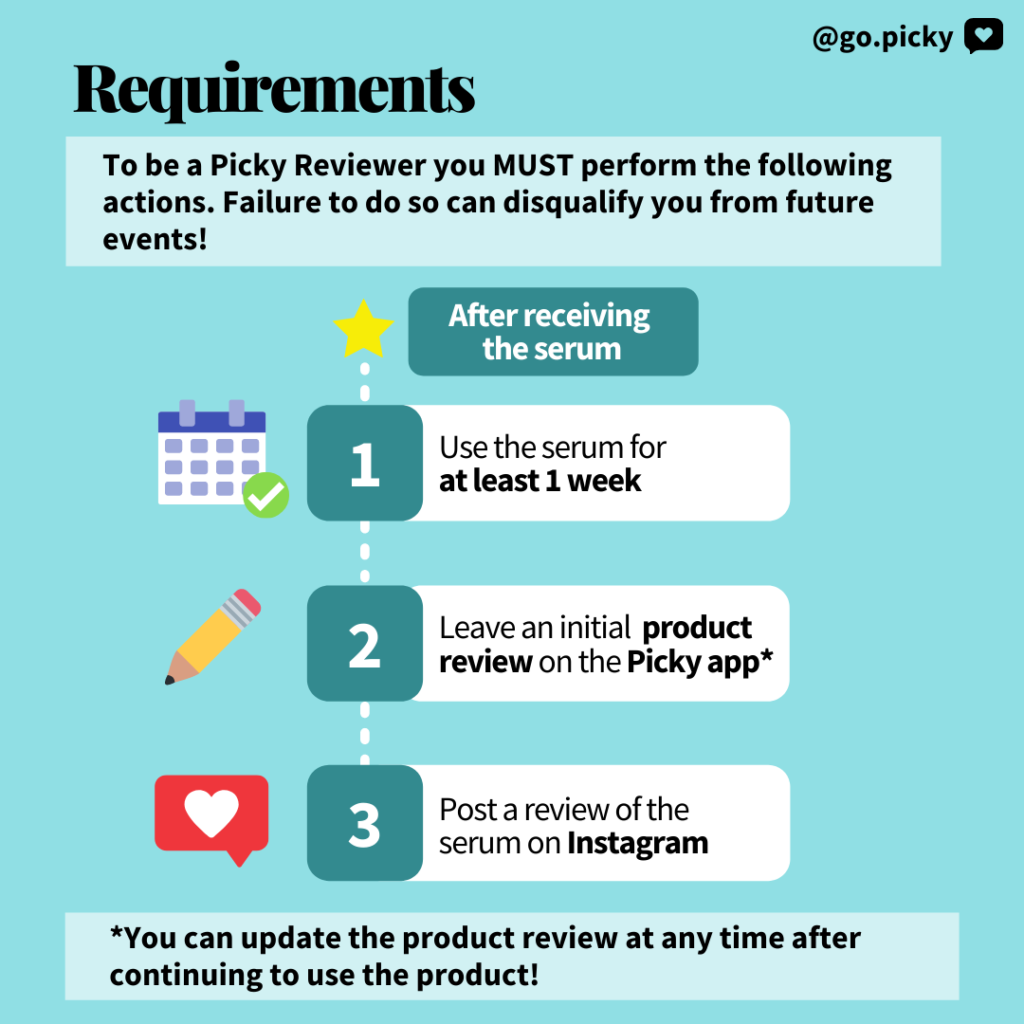 Within 2 weeks after receiving the product, you need to:
Use the product for at least 1 week
Leave an initial product review on the Picky app. You can update your reviews on Picky at any time. So if you see a big difference after a month of use, let us know!
Share your review on Instagram
When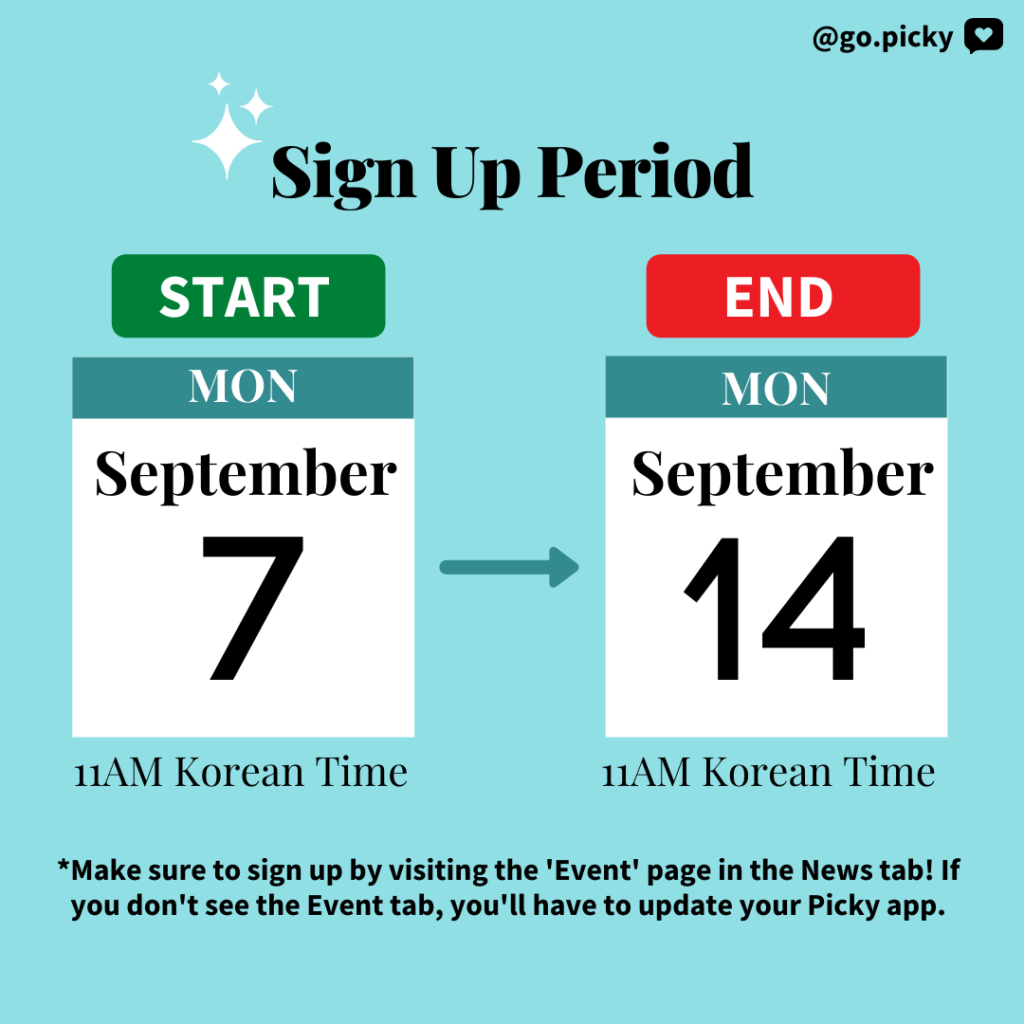 Monday, September 7 11:00AM (Seoul time): Sign Up Starts
Monday, September 14 11:00AM (Seoul time): Sign Up Ends
Picky Ingredient Analysis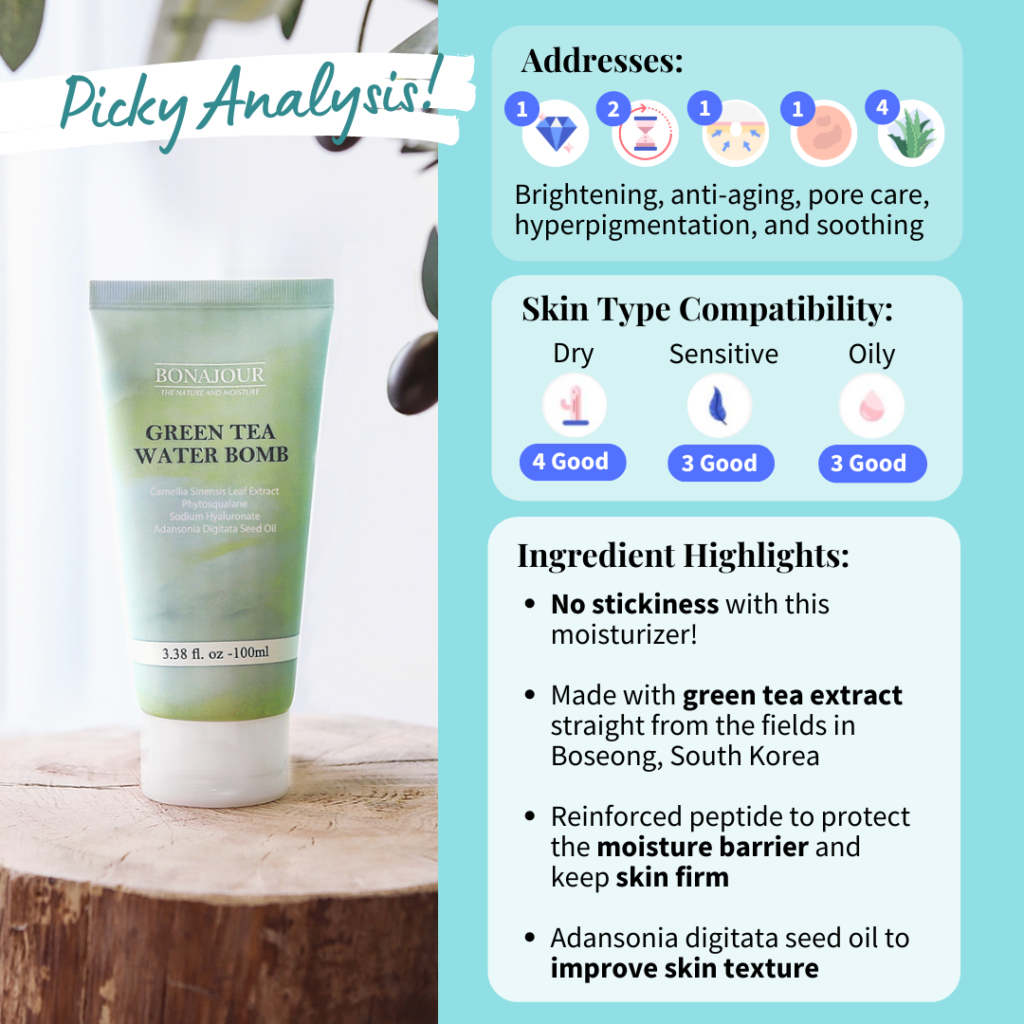 The Green Tea Water Bomb cream has a lot to offer! A moisturizer with 85% water, sinks into the skin with no stickiness behind. Including key ingredients like green tea extract straight from the fields of Korea. Reinforced peptide to not only keep that moisture locked in, but keep skin firm as well. And adansonia digitata seed oil for improved skin texture!
Terms & Conditions
After the 2 week period, we will send a follow up email to ensure all requirements have been fulfilled! So make sure the email address you give us is correct.
Reviews that lack quality or don't fit our guidelines will be shortlisted for the next review event.
Failure to meet requirements can lead to being blacklisted for all upcoming events.
Head to the Picky App now and sign up! Win a chance to try this cream out for yourself.