New Picky Reviewer event, this time with new K-beauty brand Oolo. This product hasn't even touched the market yet, so be the first to try it out! Sign up to be a Picky Reviewer and you can receive a free, full-sized product to try, review and share! Only 10 available so sign up soon!
What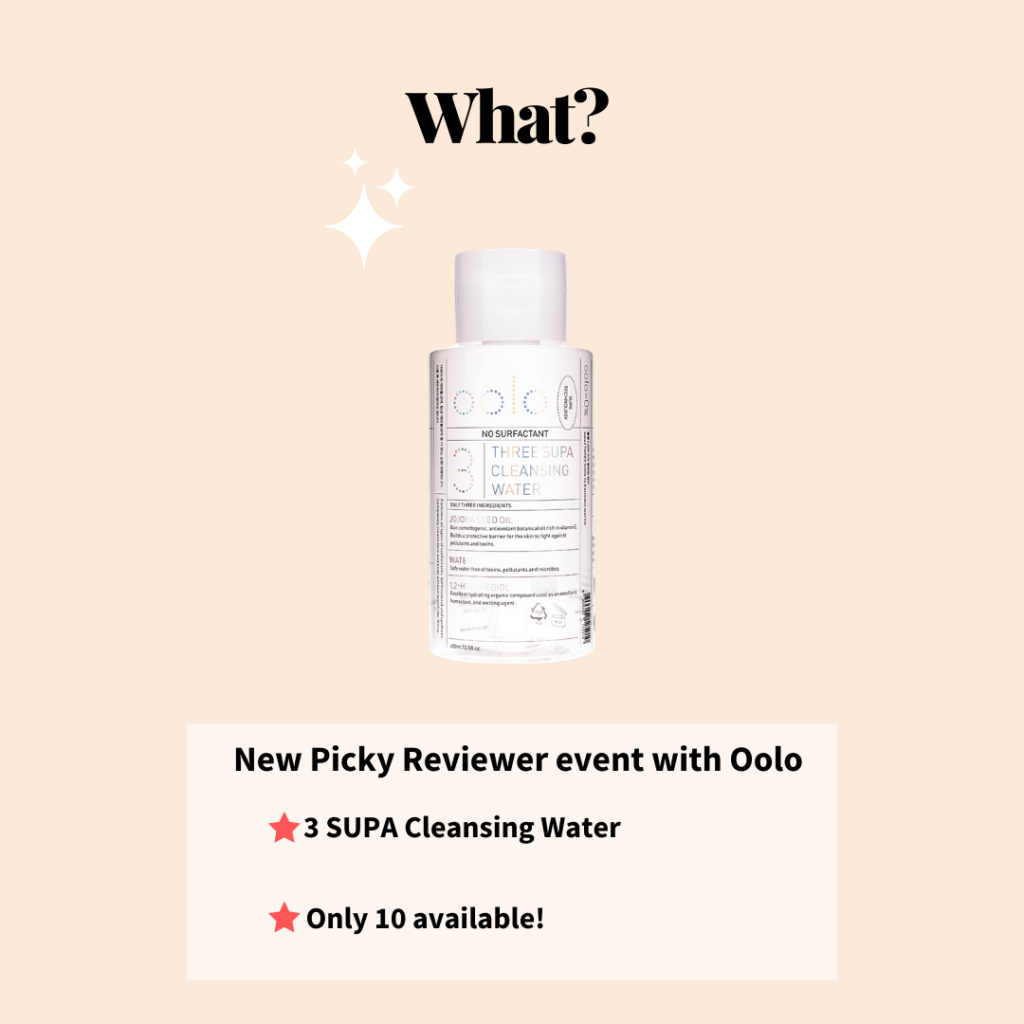 Oolo is giving away 10 3 SUPA Cleansing Waters to Picky users for review! This product goes for $105 USD, but you can get it for FREE! Win a chance to try out this product and share your thoughts. Curious about the ingredients? Scroll down to our Picky ingredient analysis to learn more.
Who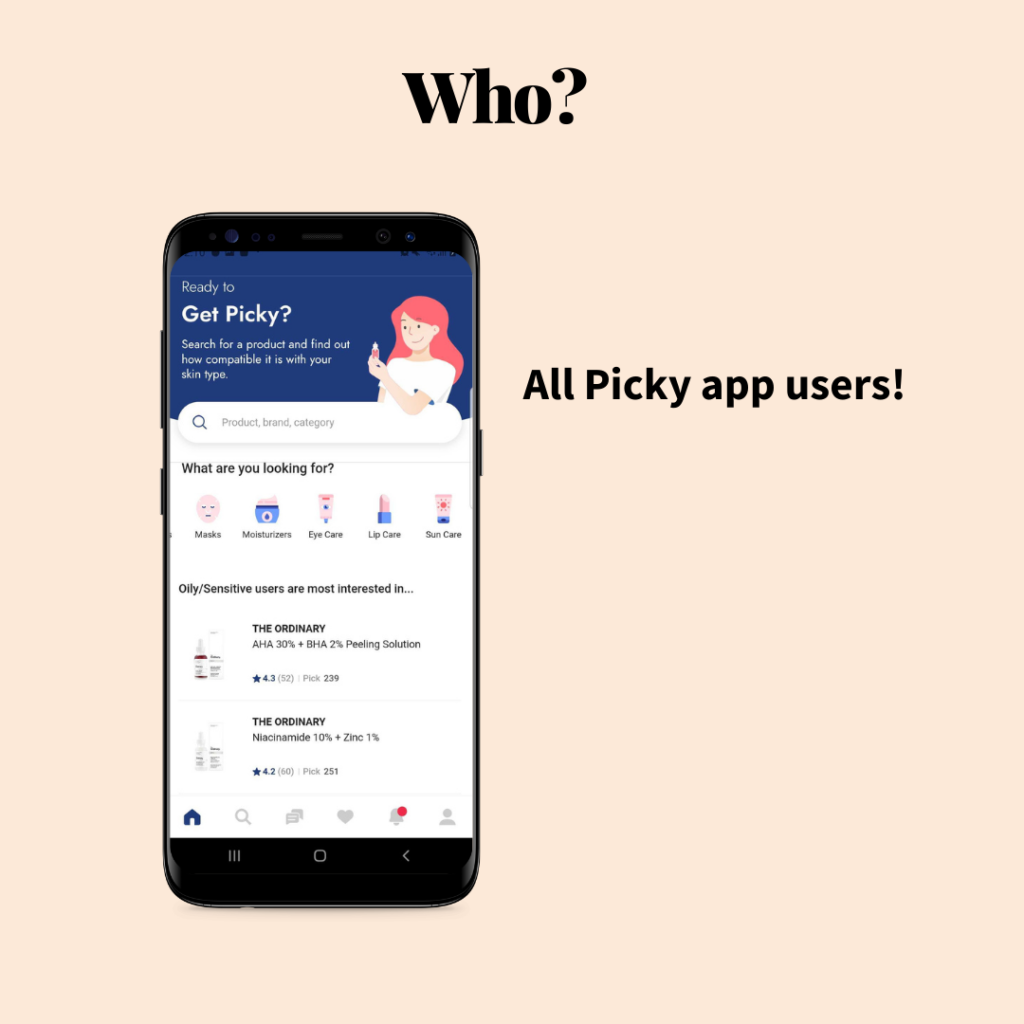 This Picky Reviewer event is open to ALL Picky app users. Only 10 participants will be selected!
How To Be a Picky Reviewer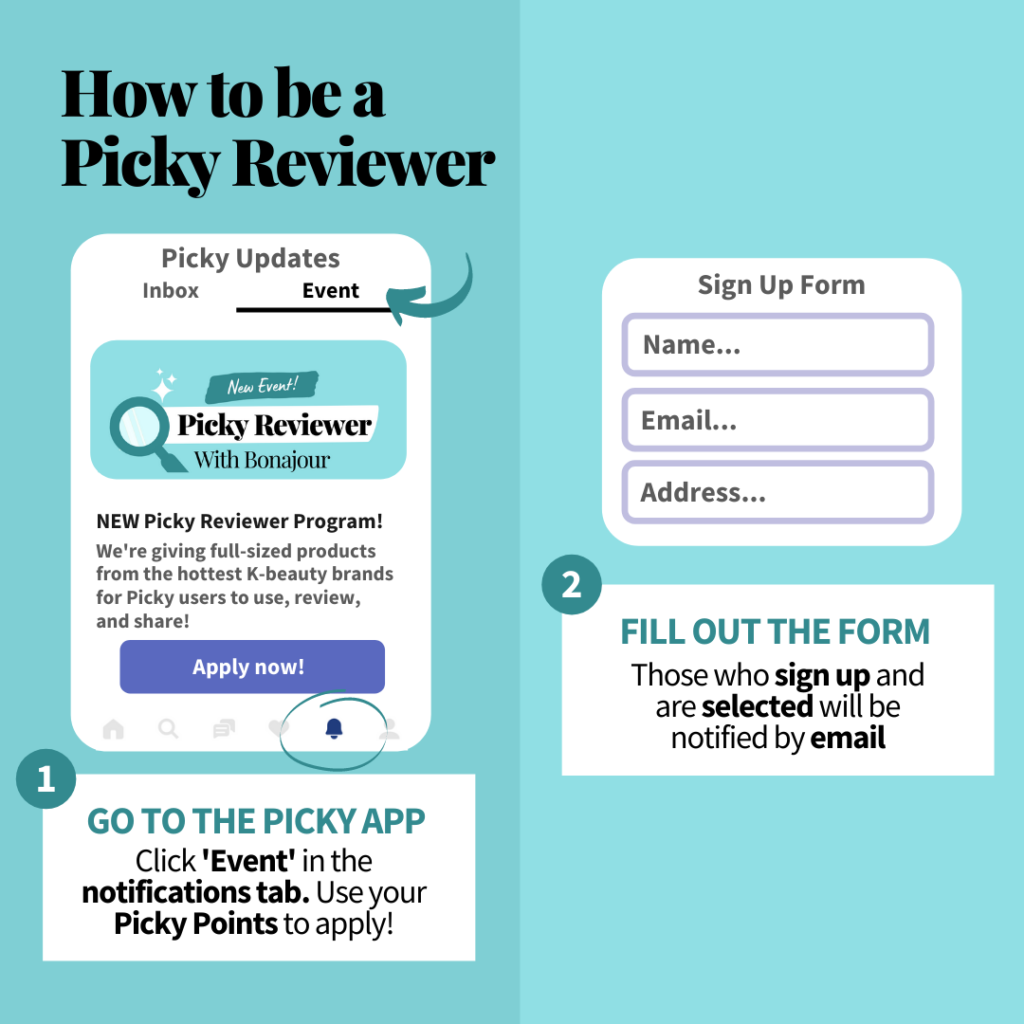 1. Sign Up
You can easily sign up through the Picky app. First, go to the News tab and click on the Event page. Then under the Picky Reviewer with Oolo event banner hit 'Apply now!' and sign up. Carefully read the questions and fill the answers out correctly!
2. After Selection
Once you're selected, you will be notified through email. Make sure to respond and provide a valid shipping address, otherwise Oolo's 3 SUPA Cleansing Water will be given to someone else!
Requirements for Picky Review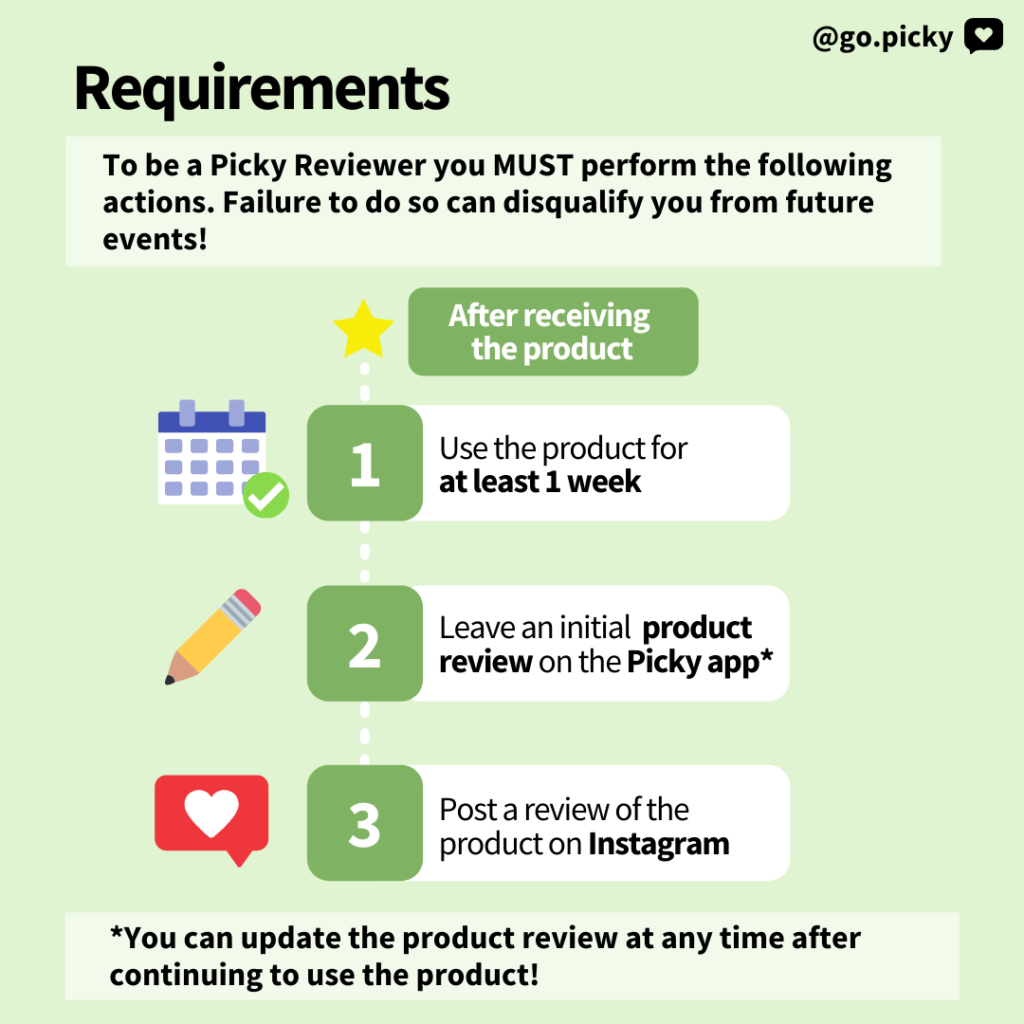 Within 2 weeks after receiving the product, you need to:
Use the product for at least 1 week
Leave an initial product review on the Picky app. You can update your reviews on Picky at any time! So if you see a big difference after a month of use, let us know!
Share your review on Instagram
When
Tuesday, September 22 11:00AM: Sign Up Starts
Sunday, September 27 11:00AM: Sign Up Ends
Picky Ingredient Analysis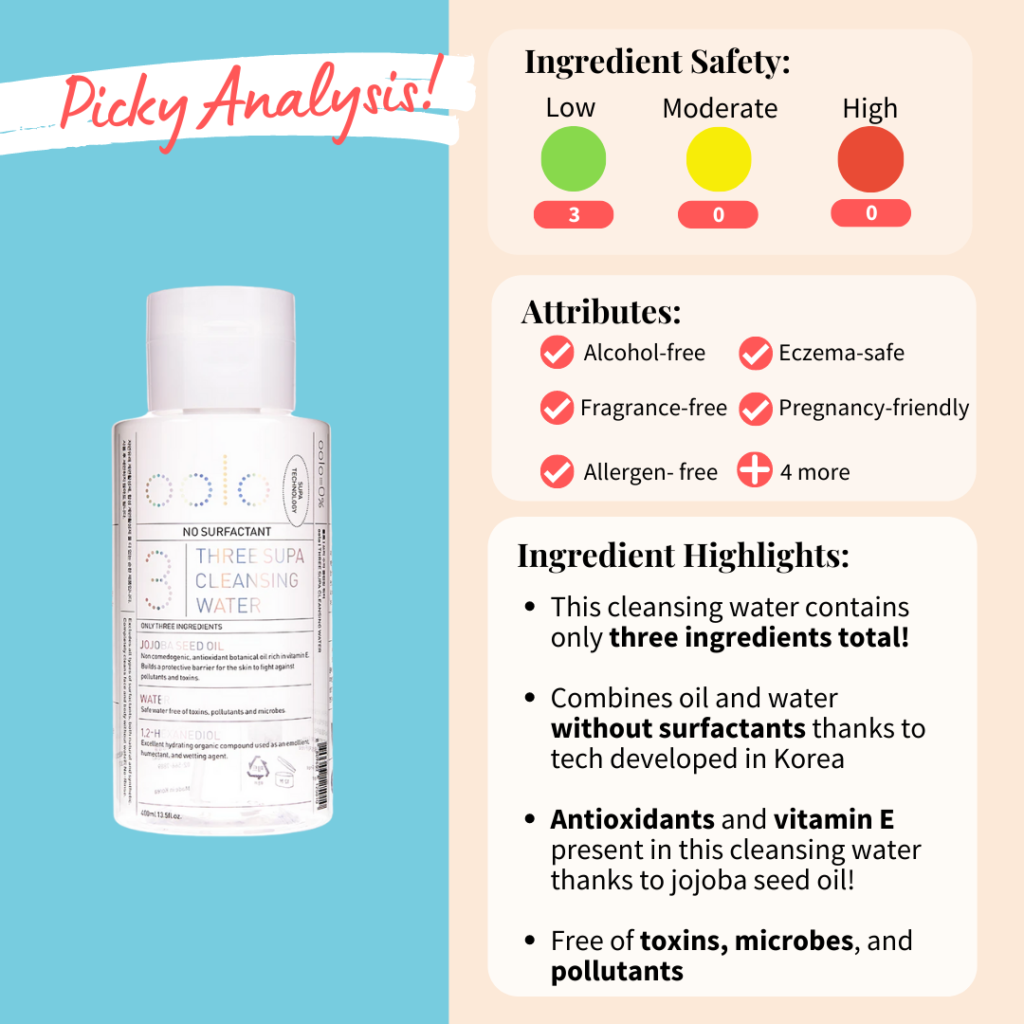 The 3 SUPA Cleansing Water only has three ingredients: Water, jojoba seed oil, 1-2 hexanediol. That's it! It's also the first cleanser without surfactants, made possible thanks to technology developed in South Korea! This product promotes minimal and clean beauty. Jojoba seed oil nourishes that skin with antioxidants and vitamin E without any toxins or pollutants to tarnish that skin's glow.
How to use: The 3 Supa Cleansing Water is a no-rinse cleanser! Meaning you don't need to wash it off or rinse with water after applying.
Terms & Conditions
After the 2 week period, we will send a follow up email to ensure all requirements have been fulfilled! So make sure the email address you give us is correct.
Reviews that lack quality or don't fit our guidelines will be shortlisted for the next review event.
Fail to meet requirements and you will be blacklisted for all upcoming events.
Head to the Picky App now and sign up! Win a chance to try this cleansing water for yourself.