Special Picky Reviewer event with KEEP COOL! An exclusive gift box set including their hit products along with other fun surprises! Sign up to be a Picky Reviewer and you can receive a free Soothe Bamboo Sun Essence Gift Set with Lotion! Only 30 available so sign up soon!
Event Details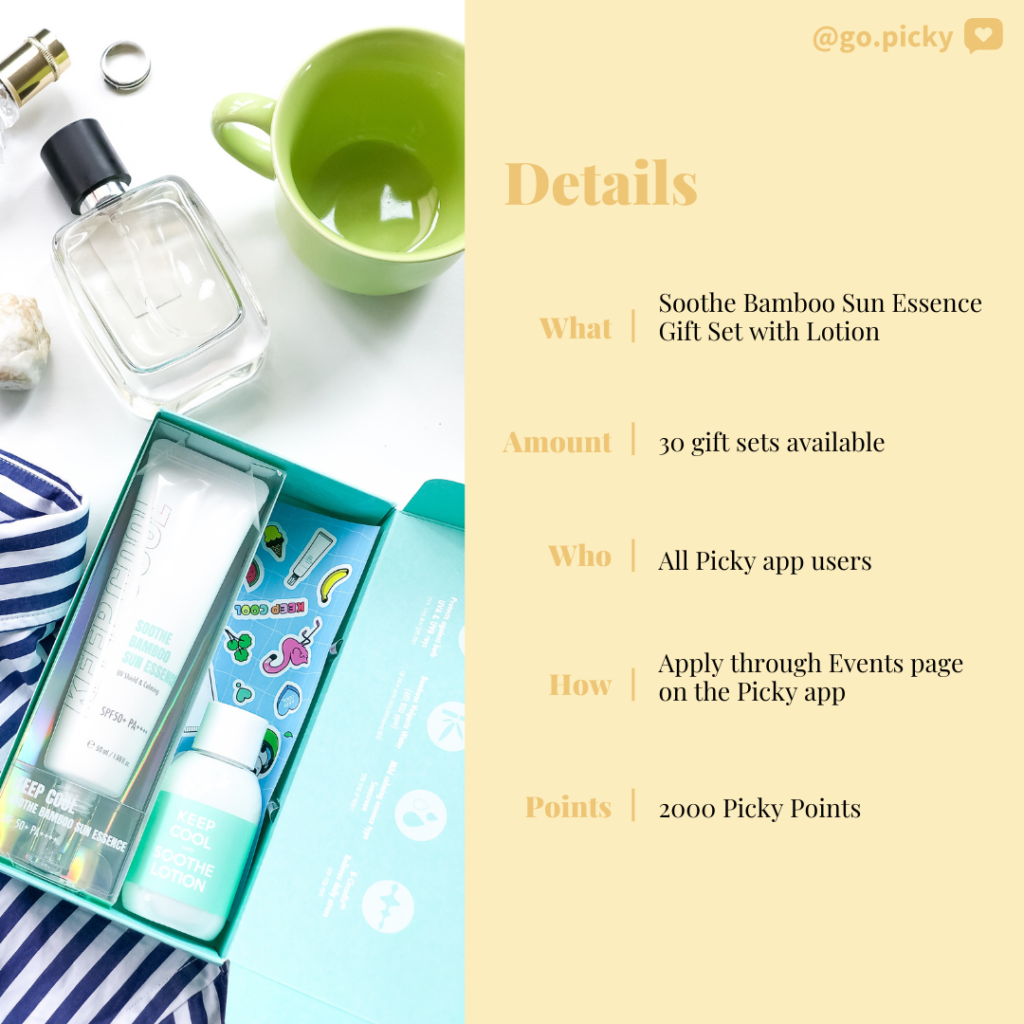 What?
Giving away 30 special gifts you can't find anywhere else! Including their hit Soothe Bamboo Sun Essence and Soothe Bamboo Lotion. 30 products in total! Curious about the ingredients? Scroll down to our Picky ingredient analysis to learn more.
Who?
Open to any and all Picky app users! 2000 Picky Points needed to sign up.
How To Sign Up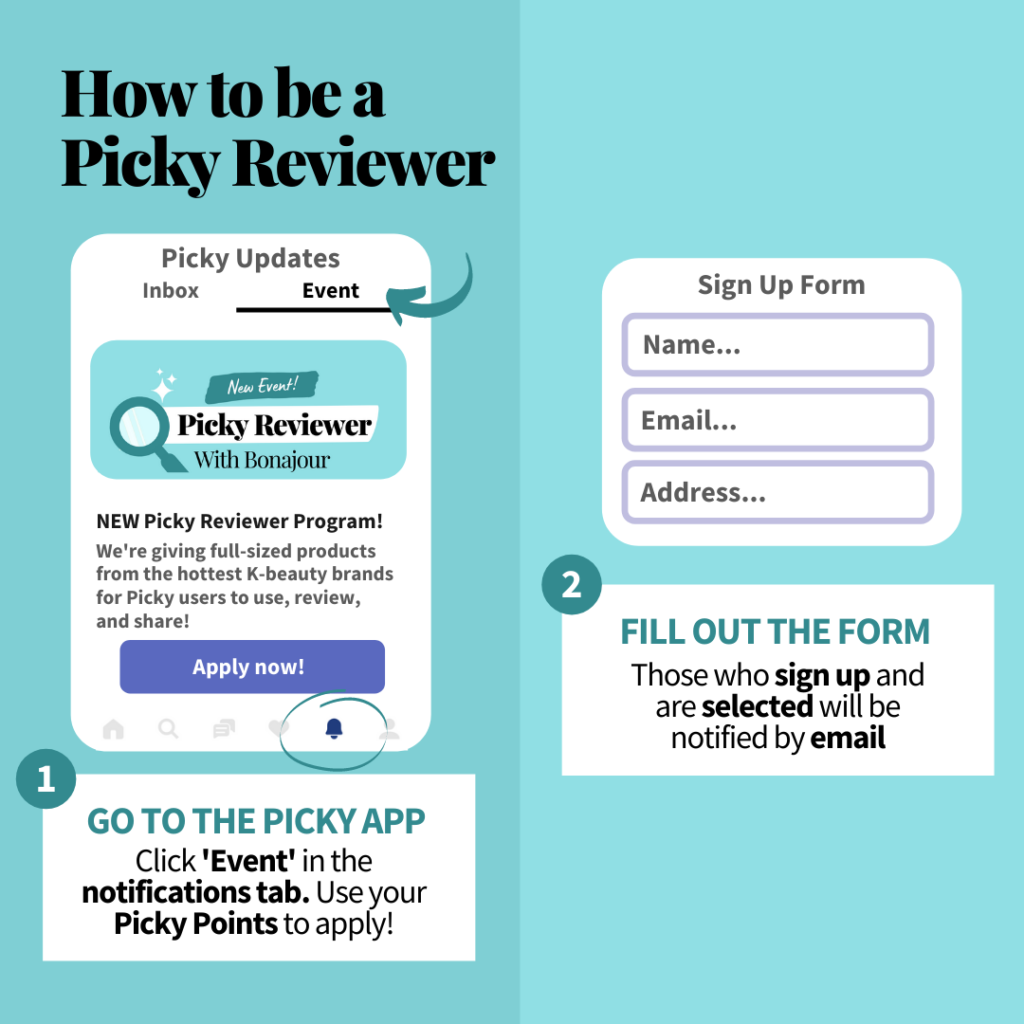 1. Sign Up
Go to the News tab and click on the Event page. Then search for the Picky Reviewer with KEEP COOL event banner and apply.
2. After Selection
Once you're selected, you will be notified through email! Make sure to confirm your participation by providing a valid shipping address by the given due date, otherwise KEEP COOL's special gift set will be given to someone else!
Directions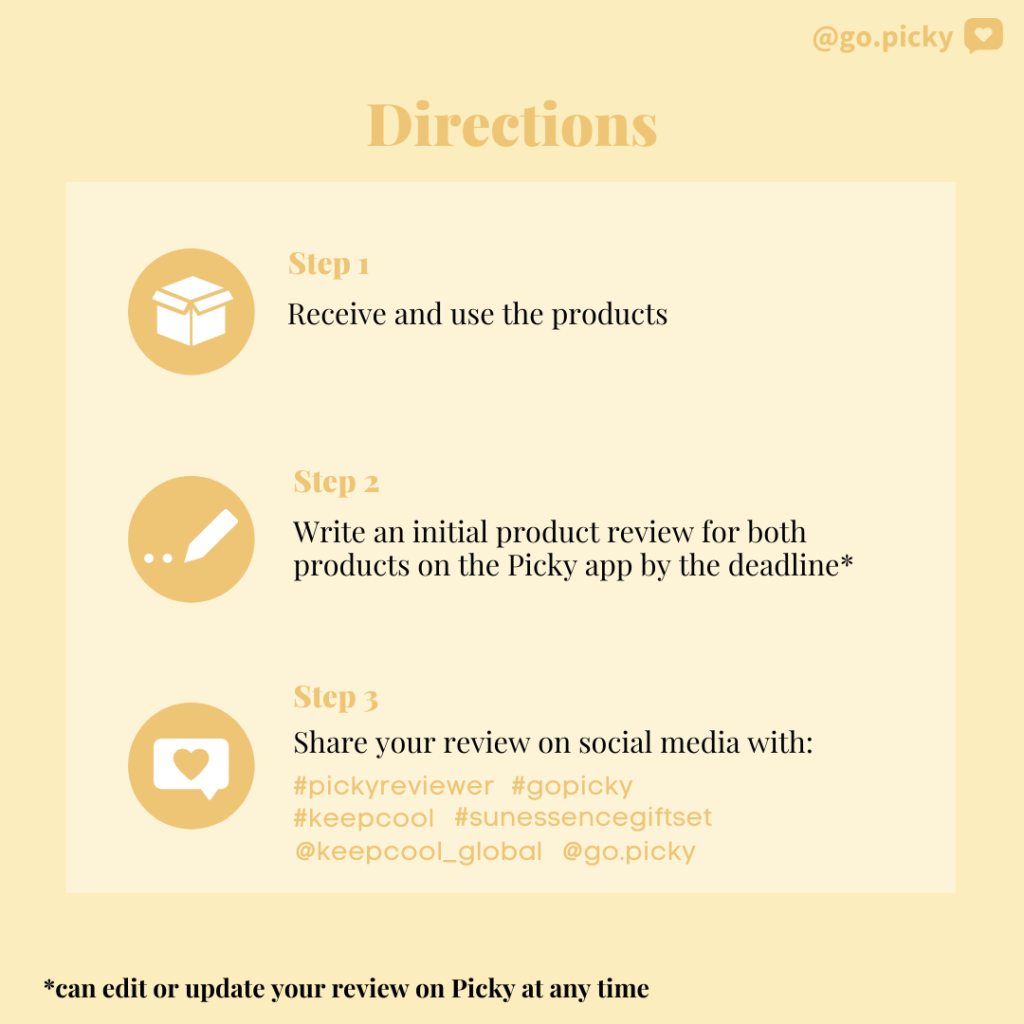 Receive and use the product
Leave an initial product review on the Picky app. You can update your reviews on Picky at any time! So if you see a big difference after a month of use, let us know!
Share your review on social media (Instagram and/or Facebook) with the hashtags #pickyreviewer #gopicky #sunessencegiftset #keepcool and tag @keepcool_global and @go.picky.
Timeline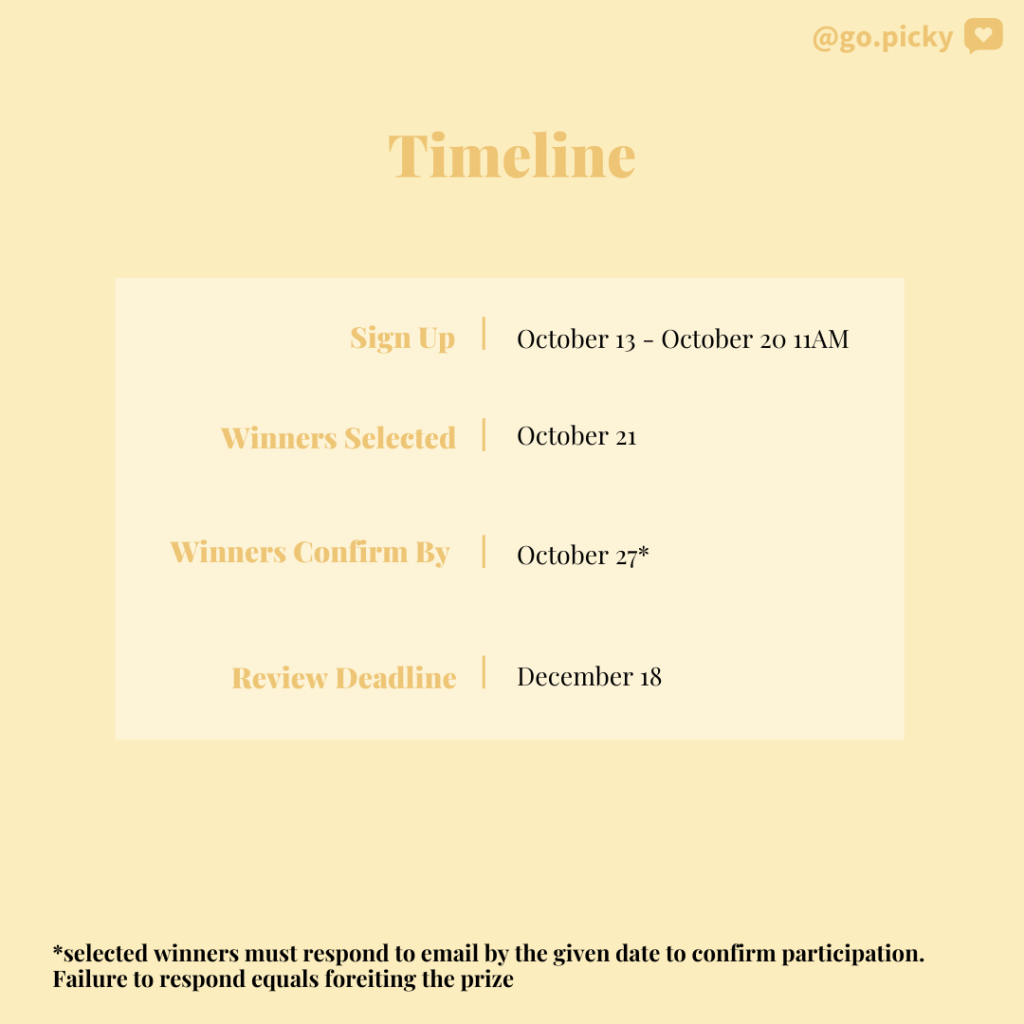 Sign up period: Tues. October 13 (11AM) – Tues. October 20 (11AM)
Winners selected: Wed. October 21
Winners confirmation needed by October 27 (11AM)
Reviews need to be submitted and uploaded by December 18 (11AM)
Gift Box Highlight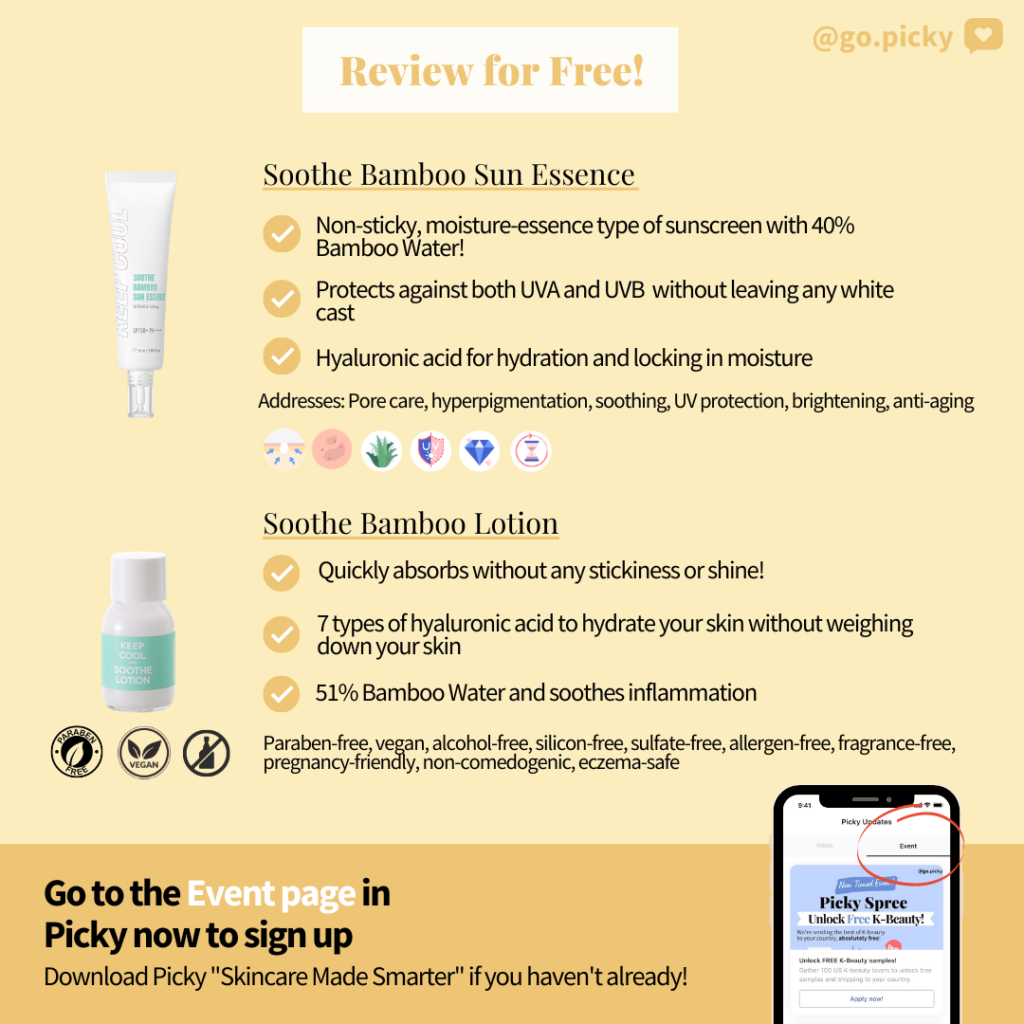 The Soothe Bamboo Sun Essence is a non-sticky, moisture-essence type sunscreen with 40% Bamboo Water! Making it great for all skin types and soothing, but also protective against UVA and UVB. Plenty of hyaluronic acid to lock in that moisture and no white cast left behind!
The Soothe Bamboo Lotion is absorbent and doesn't leave your skin feeling sticky or shiny. Contains numerous types of hyaluronic acid for your skin to feel hydrated and refreshed. Soothes inflammation and moisturizes with light weight coverage.
Terms & Conditions
After the review deadline, we will send a follow up email to ensure all requirements have been fulfilled! So make sure the email address you give us is correct.
Reviews that lack quality or don't fit our guidelines will be shortlisted for the next review event.
Fail to meet requirements and you will be blacklisted for all upcoming events.
Head to the Picky App now and sign up! Win this exclusive gift set you can't find anywhere else!