Have a specific ingredient that you absolutely love? Allergic to another ingredient? Or, perhaps you're trying to avoid an ingredient that you know will break you out? Check out Picky's latest feature: the Mega Ingredient Filter!
This new feature allows you to include specific ingredients and exclude others. Effectively, you'll be able look for products that contain your desired ingredient combination.
Do note that this feature is only available from v 1.0.7 onwards. This means you should update your Picky app if you've yet to do so!
Here's how to use the new Mega Ingredient Filter: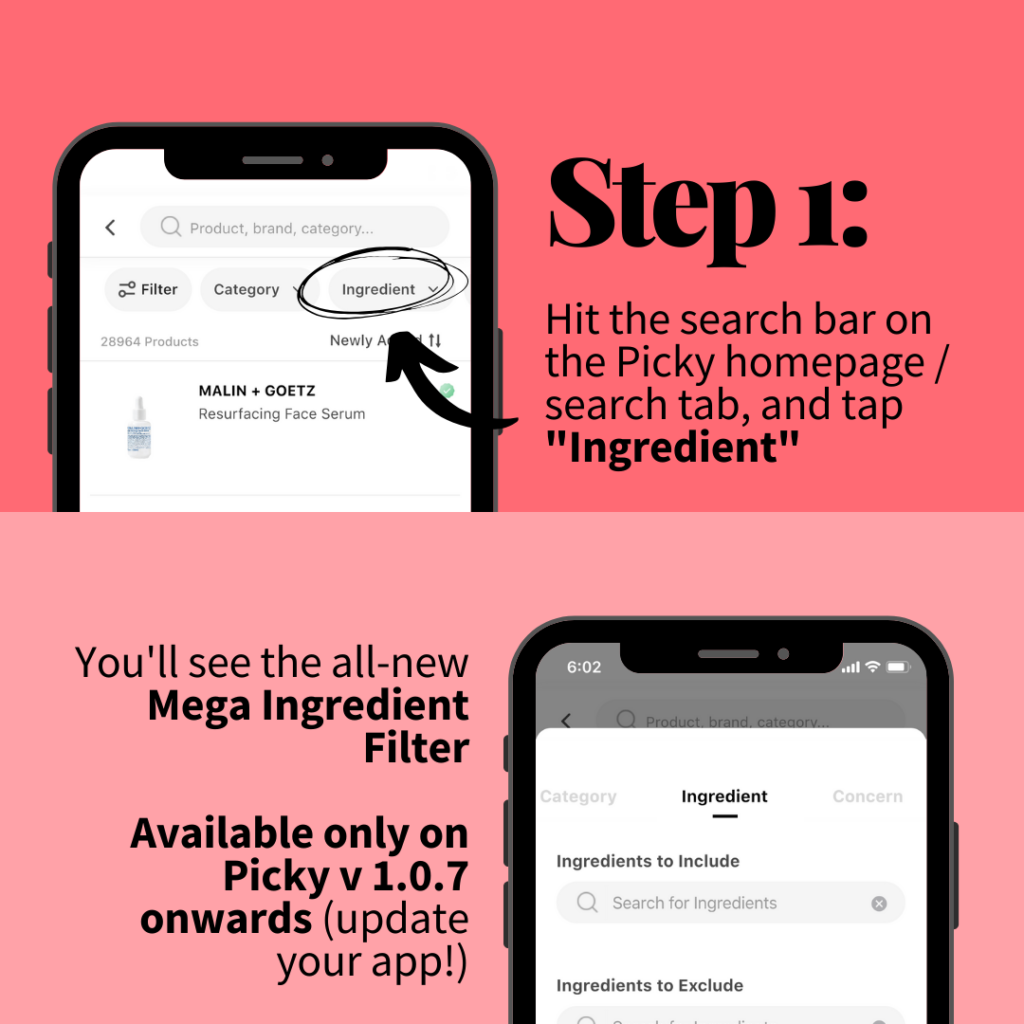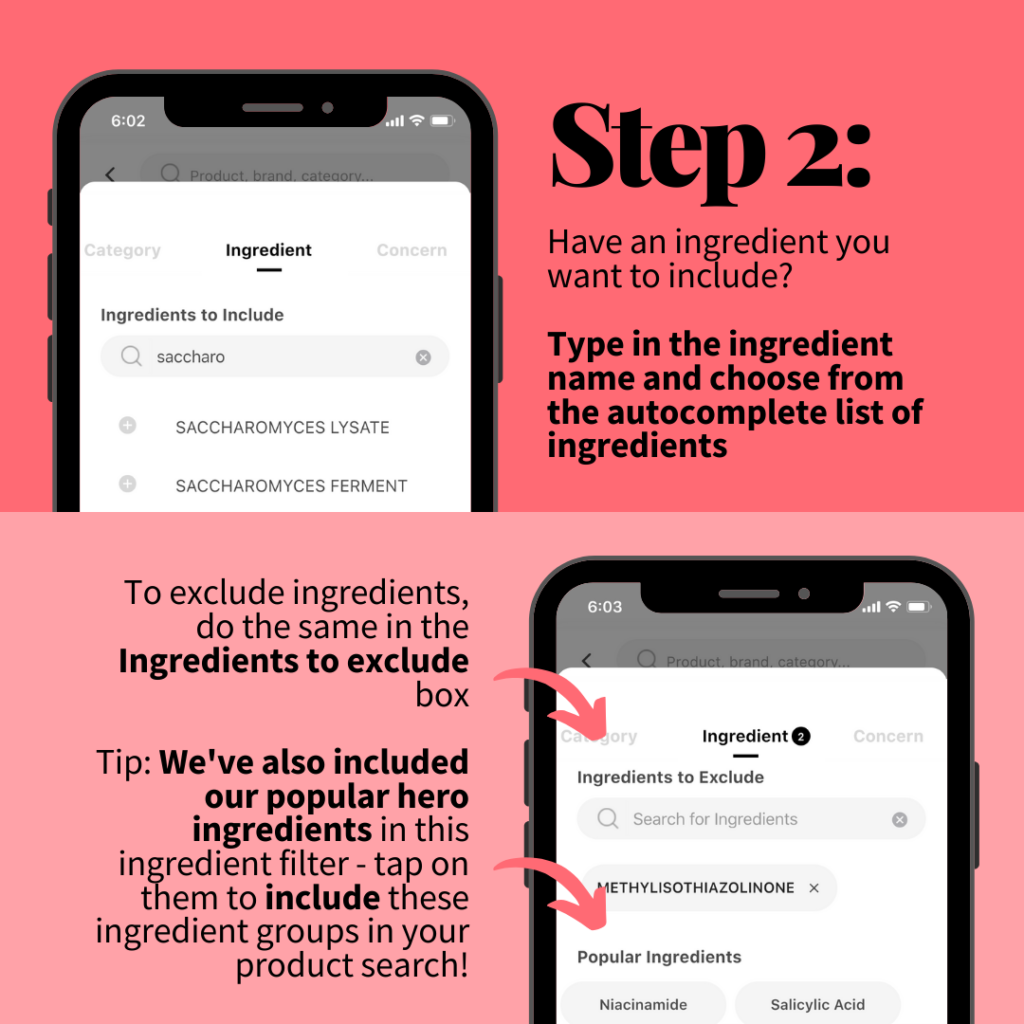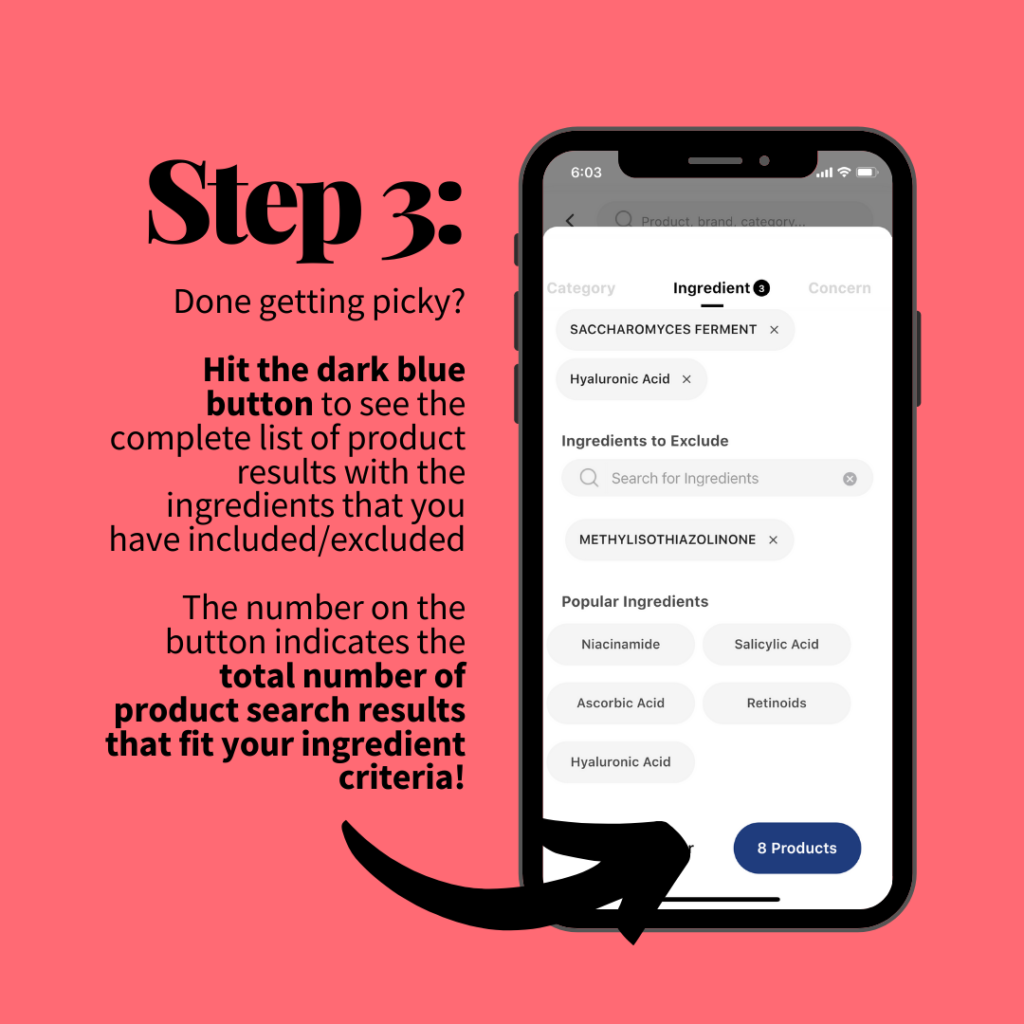 Note: If you're on an older version of the Picky app, you might have noticed that the app is performing slower than usual. Sometimes, the app might be stuck at the loading page!
This is because we have recently migrated our servers. To enjoy a seamless experience on Picky, try force closing your app on your iPhone. When you load Picky following that, your app experience should be good as new! If you continue to experience problems, feel free to reach out to us on Instagram or via email ([email protected]).
Finally ready to #GetPicky? Download the Picky app on App Store now to try out our new Mega Ingredient filter. If you're on Android, check out our database of product ingredient information on our website.
Click here to go back to the Picky blog!