Get excited because Picky has a whole new event coming your way! You can now exchange your points on Picky for actual discounts on skincare products from well-known brands. Exchange and shop! Simple and easy to do, keep reading to see how you can redeem your Picky Points for amazing skincare discounts.
Redeem and Shop
Check where the Giveaways and Rewards are usually listed, plug in how many points you want to exchange for the event and submit! Then once the event is live you have limited time to shop away with your Picky Point discount!
Depends on Event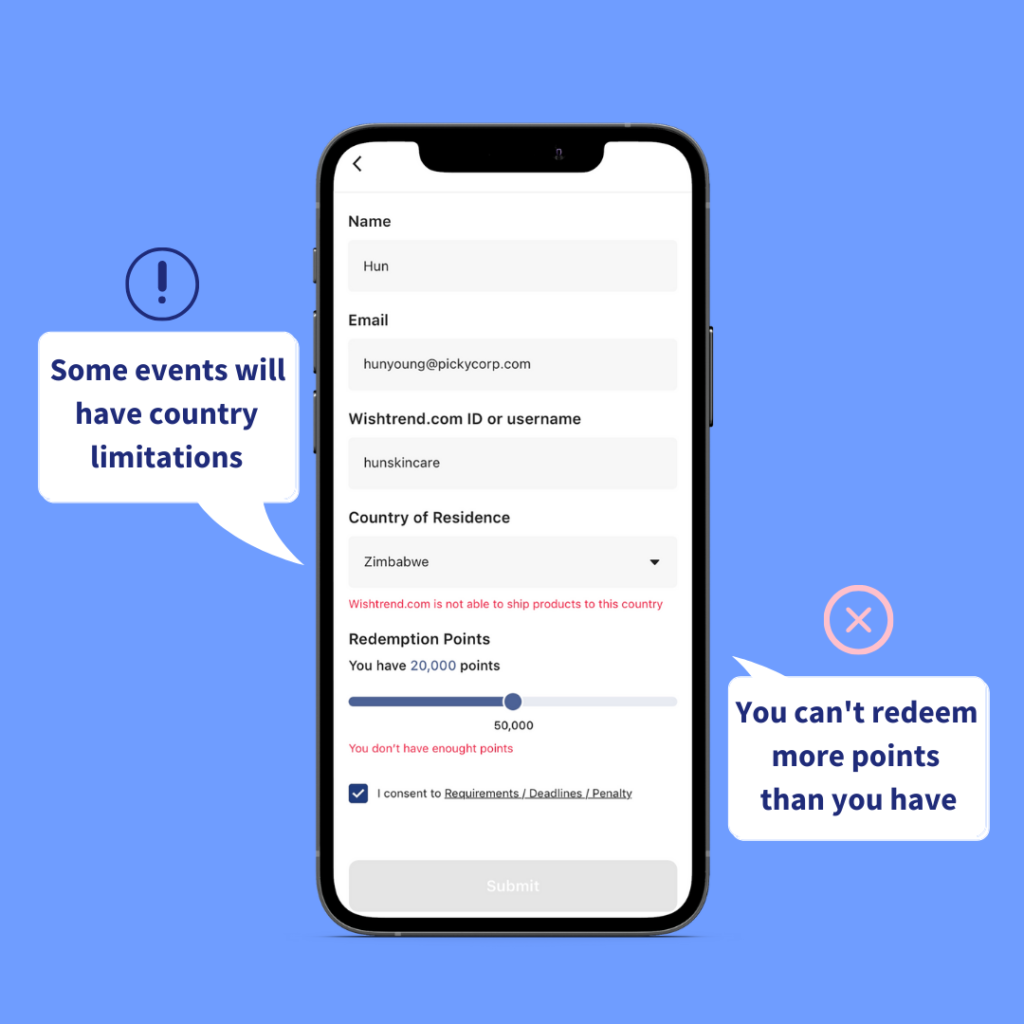 Every event will be different. The amount of points and degree of discount could vary depending on the brand. Also how long the event is live could change as well. It could be one week or even one day! So make sure to read all the details for each of these events. Country restrictions may apply and you can't redeem points you don't have!
Wishtrend
We're launching this new event with our friends at Wishtrend.com! You can get up to 60% off on brands like Klairs, I'm From, By Wishtrend, Rovectin and COSRX! See some more details down below: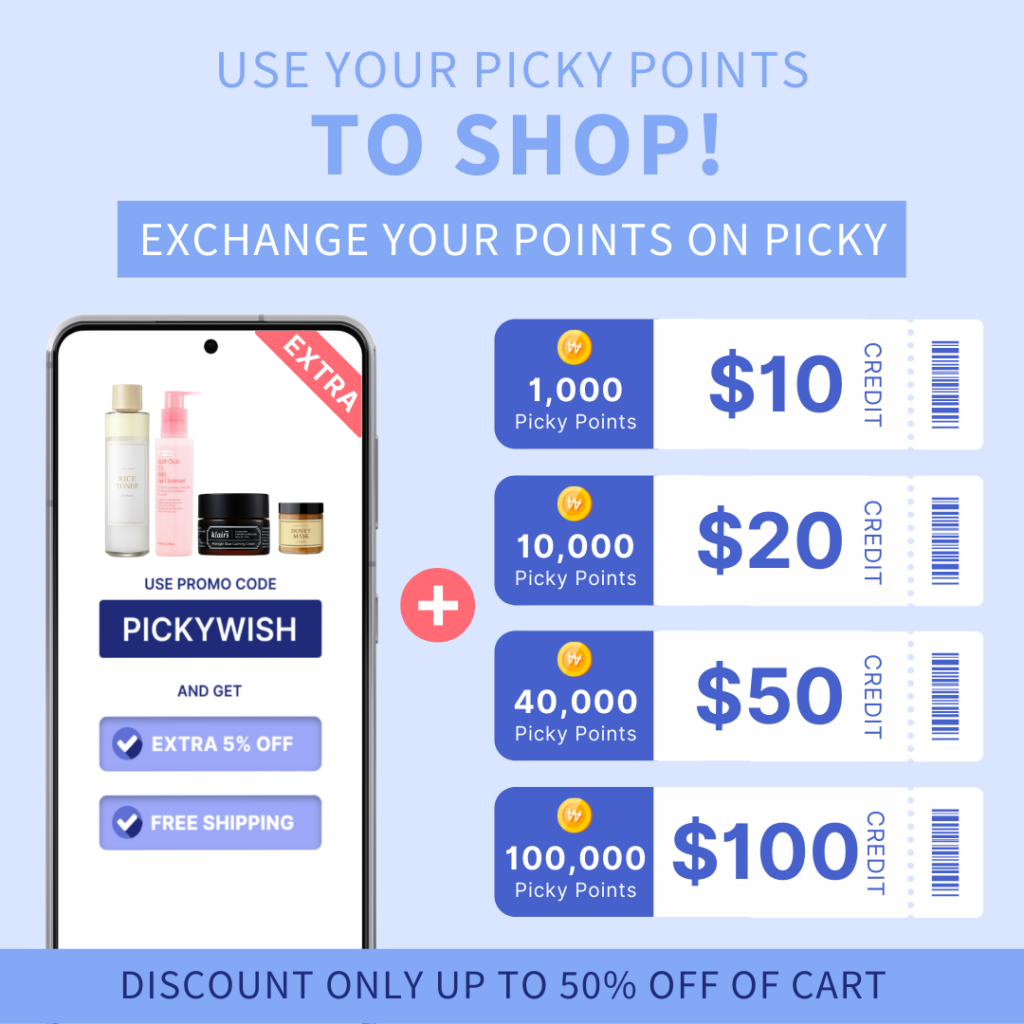 1,000 Picky Points is the minimum amount to redeem
1,000 Picky Points is equal to 1,000 Wishtrend Points: $10 credit
100,000 Picky Points is the maximum amount to redeem
100,000 Picky Points is equal to 10,000 Wishtrend Points: $100 credit
Must make an account on Wishtrend.com
Bonus 5,000 Points: Share the Instagram post to your story! Then fill out the google form to collect your earnings!
Everyone gets free shipping, plus an extra 5% discount with code: PICKYWISH
Order one of the bundles below and get an extra 10% off and free shipping with code: PICKYMATCH
When to Exchange: August 30-September 6
Credit Expires: September 30